A magistrate has labelled the actions of a serial stalker as utterly abhorrent and predatory as she jailed him for trawling the social media profiles of dozens of female victims before sending them sexually explicit voicemails and text messages.
Richard Awad, a 38-year-old father of three, created a 50-page spreadsheet with the names, photos and mobile phone numbers of more than 800 women he had found on social media.
He left 35 victims voicemail messages and sent them texts that included the terms "skanky pants", "sex machine" and "dirty little tart", and in some messages gave detailed descriptions of sexual acts he wanted to do to them.
In one instance, Awad called a woman 25 times at various hours of the day and night over 11 months, leaving her four voicemails in which he called her a "butter-legged slut" and "butter-legged cow".
Another woman was called 11 times and sent 73 text message over 10 months.
Loading
Of the 35 victims police have identified, 23 were under age. The youngest victim was a 14-year-old girl. They lived all over Australia and were contacted between October 2018 and the end of 2019.
On Monday, Awad pleaded guilty to more than 30 charges of stalking and was sentenced to a year in prison and a 12-month community corrections order.
He appeared via video link from prison, where he has been since his arrest in January.
Police prosecutor Sergeant Mark Higginbotham said Awad's offending was "extraordinarily protracted" and targeted young women who had their personal online safety undermined.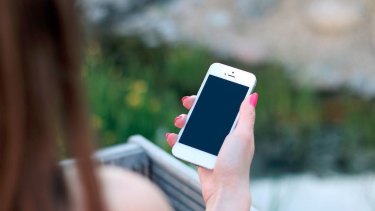 Richard Awad, 38, has been sentenced to jail after stalking over 30 women.
He said despite having a spreadsheet that contained the contact details of between 800 and 900 women, there was no evidence Awad attempted to physically approach the victims.
He argued that there was public concern about online safety in the Victorian community and Awad would be considered "one of the more serious offenders".
Awad's lawyer, Jarrod Van Arkadie, said his client had been in custody for 165 days and had shown "insight and remorse" during his time behind bars, and had acknowledged the link between his drug use and his behaviour.
"He has put himself in the position of his victims and, having children of his own, understands these children would have been scared, and if it had been his daughter he would have been quite angry at what had occurred."
Magistrate Angela Bolger said Awad's conduct was "utterly abhorrent" as she sentenced him to a year in prison and a 12-month community corrections orders.
"It's calculated, it's predatory, it's designed to cause distress to others. In a very real sense it represents the essence of stalking," she said.
"And it is behaviour that should be condemned in the strongest terms, not only to discourage you – and I know that you have relevant priors for this type of behaviour – but also act as a significant deterrent to others who might be tempted to act as you have done for their own depraved means.
"It is a shocking thing to target young girls in this way."
She acknowledged the distress and long-lasting effects the offending had had on the victims.
Once Awad is released from jail, he will have to complete a community corrections order. This will include 100 hours of unpaid community work, treatment for drug and mental health issues, and a sexual offenders treatment program.
Simone is a crime reporter for The Age. Most recently she covered breaking news for The Age, and before that for The Australian in Melbourne.
Loading