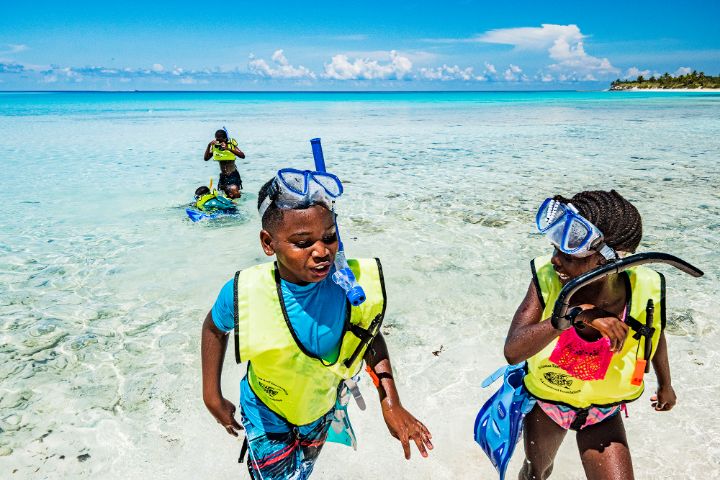 BREEF Sea Campers are all smiles after exploring Lighthouse Reef, Eleuthera. Photo featured in "Bahamas Underwater" by Shane Gross


The Bahamas Reef Environment Educational Foundation (BREEF) is pleased to begin the distribution of the "Bahamas Underwater'' book. This new hardcover book is a collaboration between BREEF and award-winning photographer Shane Gross. Generous support from the Sean Connery Philanthropy Fund has made it possible for BREEF to donate a copy of the book to every school throughout the archipelago.

With a foreword by world-renowned ocean explorer and advocate Jean-Michel Cousteau, and introduction by BREEF Executive Director Casuarina McKinney-Lambert, "Bahamas Underwater" includes over 200 breath-taking images of everything from sharks and dolphins to octopuses and seahorses, celebrating the beauty and diversity of Bahamian marine life.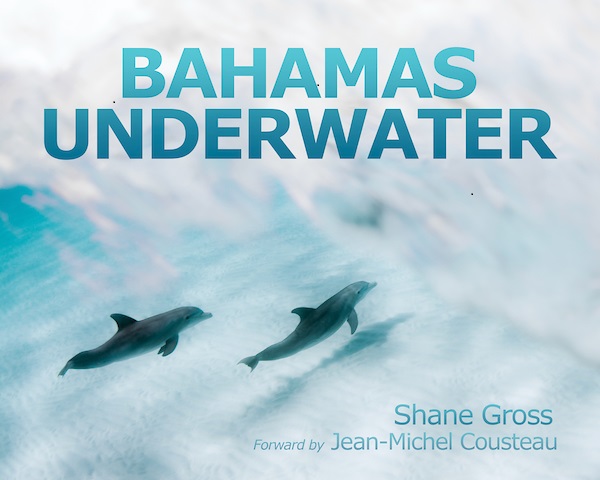 The cover of "Bahamas Underwater" by Shane Gross.


Kevin Glinton, BREEF's Education Coordinator, recently presented copies to the principals of the Gambier Primary School, New Providence Classical School, Palmdale Primary School and Government High School. Speaking about the Curriculum Supplement that accompanies each book donated to schools, Mr. Glinton said, "At BREEF we always try to ensure that every resource we produce can be connected to the Bahamas' National Curriculum and promote environmental education. So, we created a curriculum reference with lesson plan ideas and a QR code to access additional teaching resources in our new Eco-Schools Bahamas Marine & Coast Booklet and Educators Guide."

Mrs. Pavia Rolle, Principal, Government High School, "We are most appreciative and respect the work BREEF is doing for the youth of this nation."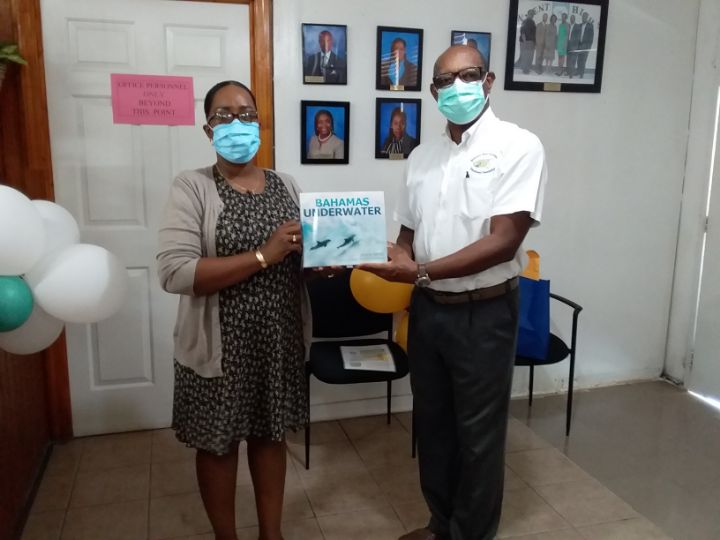 Mrs. Pavia Rolle, Principal, Government High School (L), Kevin Glinton, BREEF (R)


According to Casuarina McKinney-Lambert, BREEF's Executive Director, "Our incredible underwater world is just waiting to be explored. This book opens a window to the vibrant world under the seas that makes The Bahamas so special. We are thrilled to be able to now fulfill our goal of making sure that every Bahamian student has access to information on the efforts that are underway to protect the incredibly important and endangered species, the beloved places that are under threat and the Bahamian livelihoods that depend on a pristine ocean. We also hope that it will inspire more children to get involved with some of BREEF's ocean learning programmes. "

BREEF is a non-governmental, non-profit Bahamian foundation concerned with educating our people about the value of and need for conserving our marine environment. BREEF promotes the conservation of the Bahamian marine environment that sustains our way of life. 100% of the proceeds from the sales of the Bahamas Underwater book through the BREEF website and in shops supports introducing Bahamian children to the ocean with hands-on and fins-on experiences.

Schools interested in obtaining a copy of Bahamas Underwater can contact BREEF at 242-327-9000 or email: breef@breef.org, kevin@breef.org to arrange a presentation. Copies of Bahamas Underwater can be purchased at BREEF's office, #11 Caves Professional Centre, West Bay Street and online at breef.org.
© Copyright 2022 by thebahamasweekly.com
Top of Page