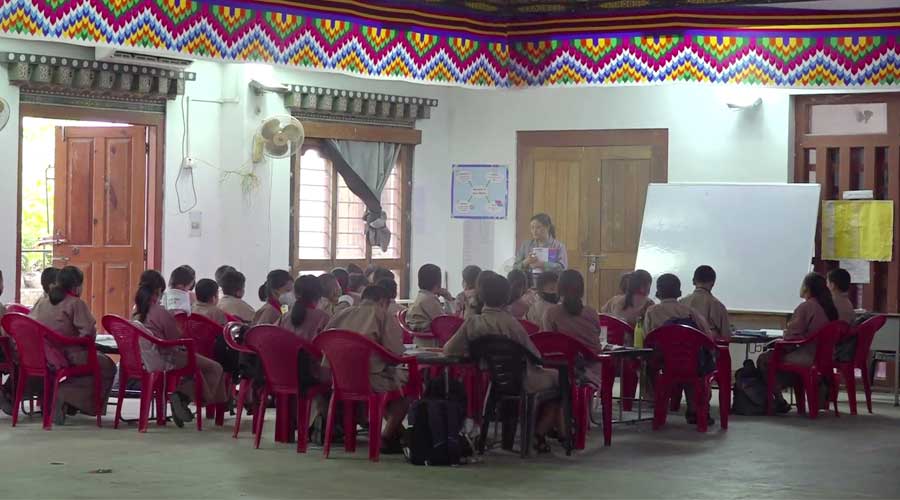 The shortage of classrooms has hit the students of grades two, three and four of the Samdrup Jongkhar Primary School in Samdrup Jongkhar. The problem has compelled the school to conduct daily teaching exercises for some of these grades in its multi-purpose hall, library room and classroom designated for the Special Educational Needs (SEN) children.
From the beginning of the academic session this year up till now, the 35 pupils in one of the sections of class four have been learning lessons in a spacious multi-purpose hall.
After two years of sporadic on-campus learning due to the pandemic, the students were excited to return to the school. However, they are disappointed in not being able to study in a normal classroom setting.
Some of them said the hall has an air conditioner but the reverberating sounds during the class distract them.
"It is comfortable in the classroom. Here in the hall, people come to enter and exit and this is a little distracting. Our voices also echo, which refrains us from paying full concentration. I would be glad if I can get to study in a formal classroom," said one of the fourth graders at the school, Yezheen Tenzeen Seldeen.
Her classmates described similar challenges and wished for a classroom at the soonest.
"There is a vast difference. In the classroom, since it is small, we can pay attention to our teachers. Here, the hall is so big and we hear loud sounds while speaking," added another fourth grader, Kelphen Dawa Doejo.
Like them, the students from one of the sections of grade three are being taught in the school's library room, which is not so conducive.
For the students of one section of class two, they are housed in a classroom, specified for the SEN children since the class has fewer students with special needs.
According to the school management, the rise in the population and the closure of a private school in the Samdrup Jongkhar Thromde resulted in the scarcity of classrooms.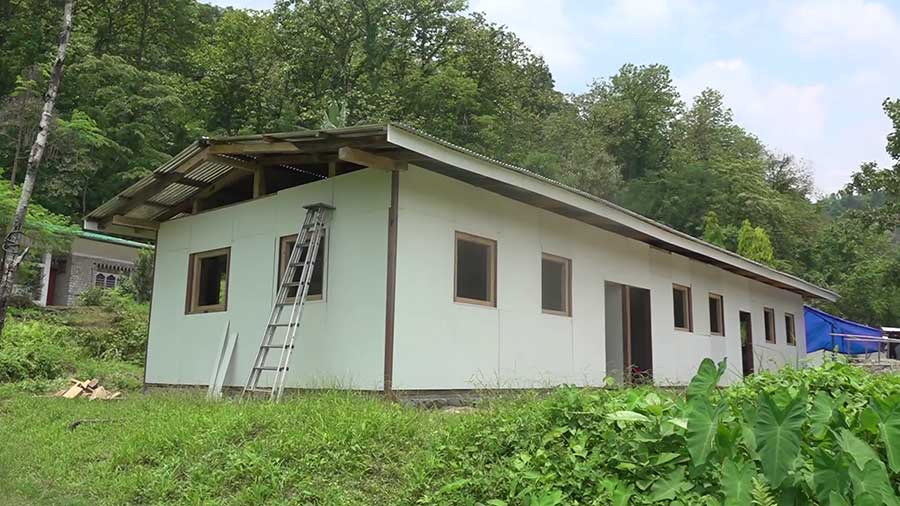 But the issue will be solved soon enough. The construction of the three temporary classrooms will be complete within a month or so.
Furthermore, the thromde education office shared the long-term plan of easing the shortage of classroom facilities.
In the upcoming Five-Year-Plan, some six to eight classrooms are expected to be constructed with a budget of about Nu 200 M.
The Samdrup Jongkhar Primary School was founded in 2008 and now has more than 700 students with over 40 teaching staff.
Kinley Wangchuk, Samdrup Jongkhar
Edited by Pema Lhaden