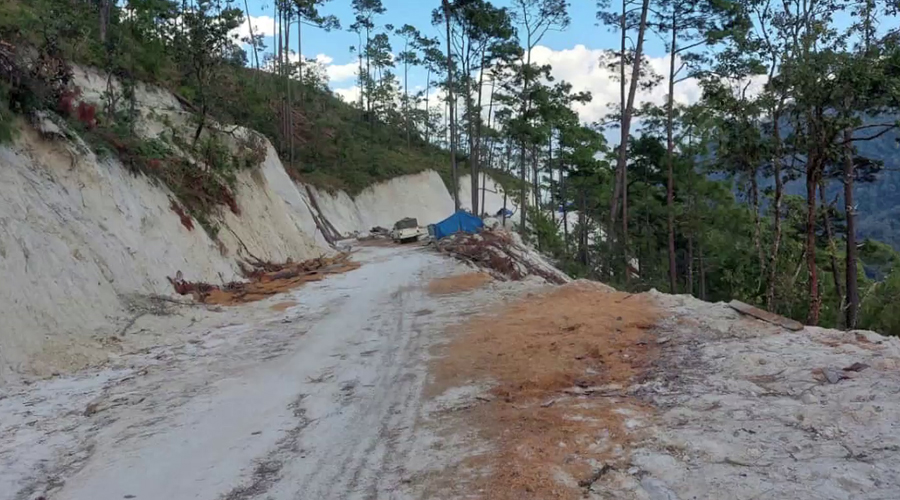 The construction of the 20-kilometre road between Dagana and Wangdue Phodrang is nearing completion. If all goes well, the highway will be ready in the next three months. Once complete, the road will bypass Sunkosh, reducing travel time between the two districts by almost two hours. The district administrations of the two districts are jointly undertaking the project.
From Dagana, the works to construct a 12-kilometre stretch of the highway from Labtsakachu to Kamina village in Wangdue Phodrang began in March last year. However, heavy rainfall last summer and the recent snowfall prolonged the project which was due last month.
"The project officials couldn't drop fuel to the site last summer. This is because the 39-kilometre road between the Dagana Dzong and Labtsakachu is very narrow and becomes inaccessible during summer. The unexpected heavy snowfall this winter also hindered the work progress. There are still several blocks along the way. We can still see thick snow in and around the site," said Duba, Dagana Dzongda.
He said clearing works are underway and construction works would resume once the road is cleared.
"The two districts also planned to carry out a joint progress inspection of the project but the Omicron variant outbreak in Wangdue Phodrang disrupted the plan. But our site engineers who have been to the site have told us the work progress is good enough," added Dagana Dzongda.
From Wangdue Phodrang, the construction of an eight-kilometre stretch of the road from Wogyalna village under Daga Gewog began in February last year. More than seven kilometres of the cutting works were over as of January this year.
Construction works were halted due to the COVID outbreak in the district. The engineer said the remaining stretch will take less than two months to complete which will begin when the outbreak recedes.
People in both the districts and those residing along the highway are especially hopeful of better economic opportunities once the highway is opened to traffic.
The government is spending Nu 36 M for the road which will connect Tseza Gewog in Dagana to Daga Gewog in Wangdue Phodrang.
Pema Tshewang and Changa Dorji