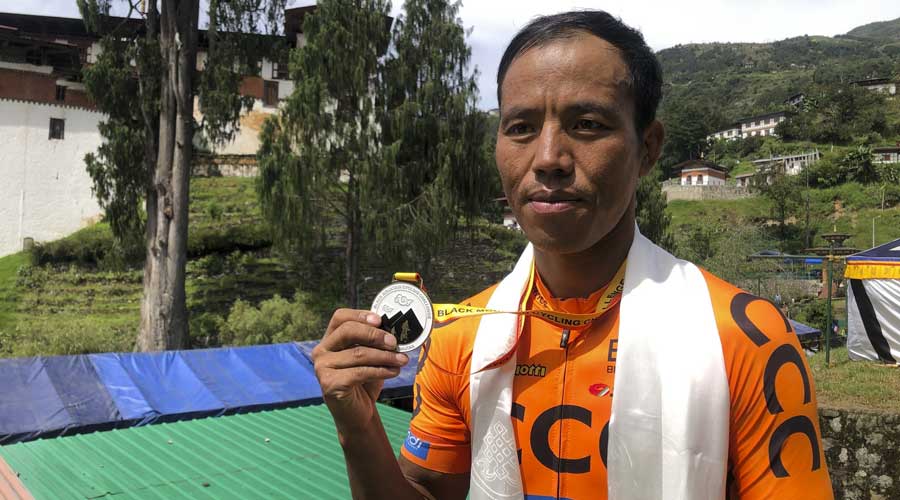 Tshering Dhendup
Tshering Dhendup from Mongar is the Champion of the first-ever 100-kilometre International Black Mountain Cycling challenge held yesterday in Trongsa. The cyclists raced along the east-west highway from Trongsa to Chagzam in Wangdue and back to Trongsa. Chimmi Dema from Thimphu was declared the winner in the women's category.
There were 78 participants including 10 women.
The district is planning to organise such events annually hereafter to boost the local economy, promote the rich culture and traditions, and promote tourism and local products among others in the district.
Sherub Gyeltshen, a 29-year-old from Trashigang is the first runner-up. While, 32-year-old man, Norbu from Dagana bagged the third position. All were military personnel.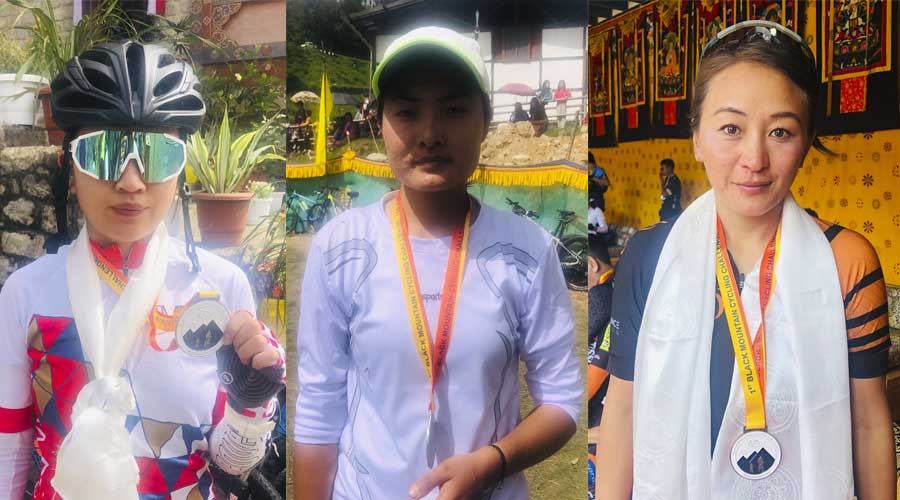 Chimmi Dema, Tshering Dema, Tsheten Denkar
Likewise, 25-year-old Chimmi Dema from Thimphu bagged the first prize in the women's category. Tshering Dema, the identical age from Paro received the second prize. And Tsheten Denkar from Chukha who is 39-year-old stood third.
The first and second winners of both the category received a Cycle each with a cash top-up however, the second runners-up received a cash prize only.
The Cyclists kickstarted from the parking area near the Dzong and returned upon reaching the Chagzam at Sephu in Wangude Phodrang. 68 males and 10 women participated in the competition this time.
Passang, Trongsa
Edited by Sonam