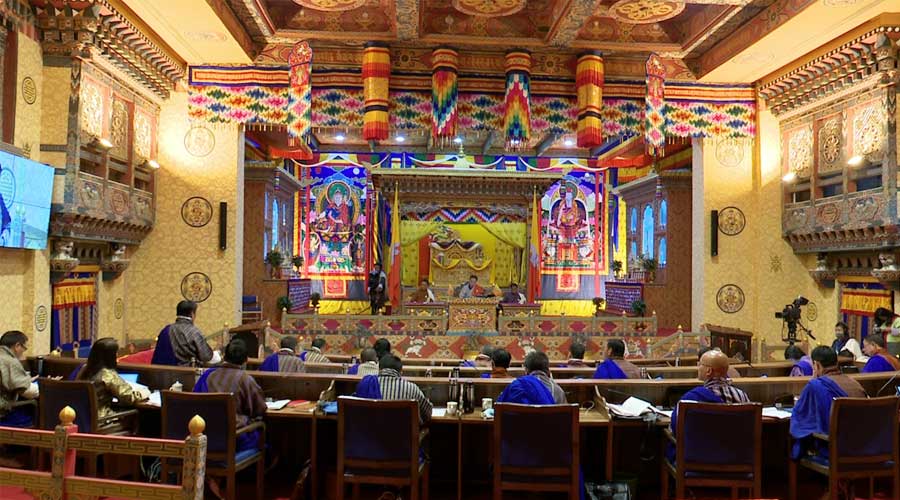 Most council members were not in favour of their Good Governance Committee's amended clause that says police must forward all the cases including petty misdemeanours to the Office of the Attorney General for prosecution. The issue surfaced while deliberating the Royal Bhutan Police (Amendment) Bill in the House today.
Clarifying his stance, the National Council Member from Gasa said the OAG is already understaffed. So, the legal authority will be under immense pressure if all the cases including the petty misdemeanours are prosecuted by them.
He added it would be wise to stick to the present law, whereby all cases of petty misdemeanours are prosecuted by the police and the rest by the OAG.
"What is the point if a less severe monetary case of Nu 5,000 is being prosecuted by the OAG but the travel allowances for the prosecutors come around Nu 300,000? This does not make sense," elaborated the National Council Member from Gasa, Dorji Khandu.
His views were echoed by other members of the House.
They said as the OAG will be handling an overwhelming number of cases, the legal services will be hampered. As such, individuals involved in the cases will remain in detention for a longer period. This might further congest the detention centres.
"For instance, if the OAG prosecutors travel to Jomotshangkha or Shingkhar Lauri to take legal actions against the perpetrators, it will take more than a month or so. This will delay timely prosecution and those in the detention will have to stay there for more days," underlined the National Council Member from Paro, Ugyen Tshering.
It was also supported by some other members in the house, including the National Council Member of Lhuentse, Tempa Dorji:
"I asked the RCSC about the OAG's manpower and knew that they need more staff. So I feel the OAG should only handle cases that are above petty misdemeanour cases."
Some council members said it might financially burden the government.
"There are no legal officials in some districts. To address the problem, the government will have to provide cluster legal services by summoning a pool of legal professionals and this will be costly for the government," remarked the National Council Member from Sarpang, Anand Rai.
He, therefore, reiterated that "it would be better if the police prosecute all petty misdemeanour cases and other severe cases are handled by the OAG."
Despite intensive deliberations over the matter, it was not resolved.
The Good Governance Committee said the matter will be discussed in an internal meeting among the members at a later date.
The final say on the matter will be declared during the adoption of the Bill.
Meanwhile, the House of Review will continue the discussions on the Bill tomorrow
Karma Wangdi
Edited by Pema Lhaden