The Homebuilders Association Vancouver is there to shed light on energy efficiency, step by step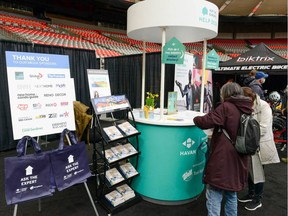 HAVAN will be at the Vancouver Fall Home Show helping consumers navigate homebuilding requirements.
jpg
This December ushers in a new phase of the BC Energy Step Code, which changes how new homes are built and how existing ones are renovated.
The Homebuilders Association Vancouver (HAVAN) is there every step of the way—at the Vancouver Fall Home Show and online—to help consumers understand what this means.
Start your day with a roundup of B.C.-focused news and opinion delivered straight to your inbox at 7 a.m., Monday to Friday.
By clicking on the sign up button you consent to receive the above newsletter from Postmedia Network Inc. You may unsubscribe any time by clicking on the unsubscribe link at the bottom of our emails. Postmedia Network Inc. | 365 Bloor Street East, Toronto, Ontario, M4W 3L4 | 416-383-2300
Thanks for signing up!
A welcome email is on its way. If you don't see it, please check your junk folder.
The next issue of Sunrise presented by Vancouver Sun will soon be in your inbox.
"Step Code is a graduated increase in energy efficiency, and addresses climate change by reducing the carbon footprint that's inherent in the systems that we introduce to our homes," says Ron Rapp, CEO of HAVAN.
It's a five-step process, with Steps 1 through 3 primarily addressing enhanced insulation and reduced air leakage, what is referred to as a tighter envelope. Step 3 is the phase mandated in the building code as of Dec. 14.
Rapp says Steps 4 and 5 build on previous steps by "addressing domestic hot water heating, as well as taking into account orientation—the amount of windows that are in the home, the nature of those windows and the performance of them."
Rapp says Step Code allows for flexibility for contractors or homeowners to choose how to meet those energy- efficiency requirements.
"It's not a prescriptive remedy. It's a performance-related remedy. The performance goals are the milestone you're trying to achieve. How you get there is somewhat open ended because there are various means by which to achieve certain goals."
Vancouver Fall Home Show: Organization a key theme at this year's milestone event

Vancouver Fall Home Show: 5 tips for mastering the home edit