Photo shows the Taas refinery founded by Bondarenko and Stolyarenko
How the Russian Government efforts to gain full control over Russian hydrocarbons passes through Cyprus
In November 2019, the Russian newspaper Novaya Gazeta, well known for its critical and investigative coverage of Russian political and social affairs, published a story about the corporate conflicts in Russia. The article explains how law enforcement in Russia often uses fake evidence, fraudulent claims and falsified documents against honourable businessmen who are moving beyond the Kremlin's orbit. Nasha Versia, another Moscow-based weekly investigative newspaper, also refers on how Russian officials use extortion, proxies and corruption in order to ruin the reputation of their business rivals and gain control over successful private companies.
Both articles highlight the corporate conflicts, the corrupted business environment in Russia and the criminal proceedings against former bankers and oil green field investors that do not align with the economic and political ambitions of the powerful bureaucrats.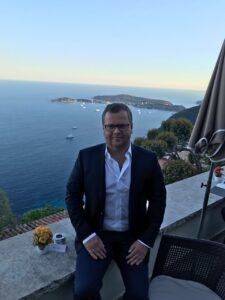 Alexander Bondarenko
Cyprus in the frame
The articles in question are of particular interest to Cyprus, as they focus on two Russian businessmen who hold Cypriot passports: Vladimir Stolyarenko and Alexander Bondarenko. The two have been mentioned in the Kalogerou Committee investigation into dubious naturalisations, without however anything specific being claimed against them.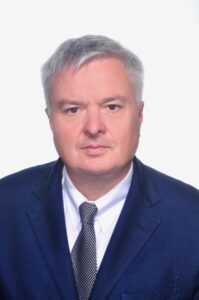 Vladimir Stolyarenko
On the contrary, the whole affair appears – according to independent Russian sources and the abovementioned media- to be yet another chapter in the intensive effort to expand and impose Russian state bureaucrats' control over private hydrocarbon companies. It is not the case of nationalising companies sold for pennies during the dubious privatisations at the end of the 20th century. This is the case of senior corrupted Russian bureaucrats trying to steal exploration companies which have invested invested billions of dollars in exploration, development of green fields in the endless Yakutia region.
This is especially due to oil demand dropping internationally because of the pandemic. If this also requires undermining the two businessmen through made-up charges, while they are also fighting for transparency in Moscow, then their persecution becomes an end in itself.
Stolyarenko and Bondarenko are the ultimate beneficial owners of the private oil and gas company Eastsib Holding, that is headquartered in Cyprus and owns several geological exploration companies operating in and outside the Russian Federation, including the RNG, a company that holds a license for exploration and production of raw hydrocarbons within the territory of the eastern Siberia.
In a short statement given to Cyprus Mail, the two businessmen declare themselves victims of the unfair and fraudulent investigation supported by powerful bureaucrats who want to gain control over private oil and gas companies cheaply.
In contrast to what they are being accused of by the Russian regime, Novaya Gazeta newspaper reported that Stolyarenko and Bondarenko's arrest is less likely related to any actual criminal wrongdoing than an effort to "buy their oil and gas assets in Russia at a reduced price". Both Stolyarenko and Bondarenko in their statement in the newspaper, highlighted that they have invested more than $2 billion in Yakutia over the past 13 years and have never deceived anyone. The Russian public database of legal cases confirms that.
Remarkably, it's not the first time that Stolyarenko and Bondarenko have ended up in the line of fire of the Russian regime and its law enforcement. Prior to the creation of RNG as a successful business, they ran another major independent Russian oil company, Taas-Yuryakh Neftegazodobycha LLC (Taas). According to the newspaper Nasha Versia, the regime launched an "entirely contrived case against its CEO, Ivan Menshikov, who was accused of attempting to pay allegedly excessive interest for funding raised". Following the case, the state-owned Rosneft Oil Company took control of Taas' assets at a huge discount, and Stolyarenko and Bondarenko found themselves in enforced exile in London. Three months after the takeover, Menshikov was released, the criminal charges were withdrawn, and the case closed. Rosneft immediately sold Taas to British petroleum and a consortium of Indian state companies.
Punishment for anti-corruption campaigns
For the last fifteen years, the Russian Authorities have exploited their political and legal authority in order to break the reputation of big independent industry players, forcing them to sell their companies and assets at a low price. In the case of Stolyarenko and Bondarenko, in 2019 – 2020 the Investigative Committee of the Russian Federation (ICR) had tried twice to issue a diffusion via Interpol against them, but Interpol rejected them due to civil character of the claims to them and politically motivated prosecution. Ranking of criminal investigations published by Russian magazine Company in the end of 2020 shows that wolves are looking for weak market players in order to conquer them.
Besides, Stolyarenko and Bondarenko are well known for their massive charity programs and their transparent business support of several anti-corruption initiatives like the www.openpolice.ru, the www.clearspending.ru, the www.moscowdocs.com.
After four years of investing billions in Eastsib Holding, which is headquartering in Cyprus and focuses on management of seven geological exploration companies operating in the Russian Federation, including the RNG, it is estimated that they have contributed more than $200 million in taxes and about $150 million for services to the Russian State corporations within 2015-2019.
Moreover, according to the US-Russia Chamber of Commerce, a non-profit organisation headquartered in Houston, Texas, RNG company's management has more than a decade of experience working with leading US oilfield service contractors maintaining long-term agreements. Until today RNG has spent more than $378 million for the services of American companies, despite the difficult market conditions.
The two of RNG's main founders, have also become UK investors in 2011 and obtained the right to live in UK. The following year, in 2012 they were naturalised in Cyprus under the business immigration scheme that preceded the 'golden passport' programme started in 2013.
Cyprus was a place of choice for them for many reasons. Stolyarenko, who is also an ex-senior Fellow of Harvard Law School Program, comes from a family which is two-thirds Greek, whose members live in Greece, US and Russia, while Bondarenko has also family bonds with the Greek society in Chersonesus and later in St. Petersburg where he made his first steps in business with support of his Greek godfather.
They have turned Cyprus into the centre for their commercial oil transactions since 2007 when they successfully sold part of their business to the AIM-quoted Urals Energy PCL and Cyprus affiliate of one of the largest emerging markets fund management companies, Ashmore Group for more than $765 million.