Late President Jerry John Rawlings was one of the Presidents in Ghana who was loved by most of the citizens. He took over as a president from 1982 through Coup De Tat.
According to his philosophy, he wanted the rich and the poor to leave the same life though he couldn't achieve his mission until he accepted democracy in 1982. A lot happened under his government by he was still the choice of Ghanaians.
He served the nation with all that he can and he will forever be remembered as a great leader who made Ghana how it is today.
Without leaving out the main reason for this article. I will quickly go straight to what the late president JJ Rawlings said at a program concerning his encounter with a tomato seller at the market.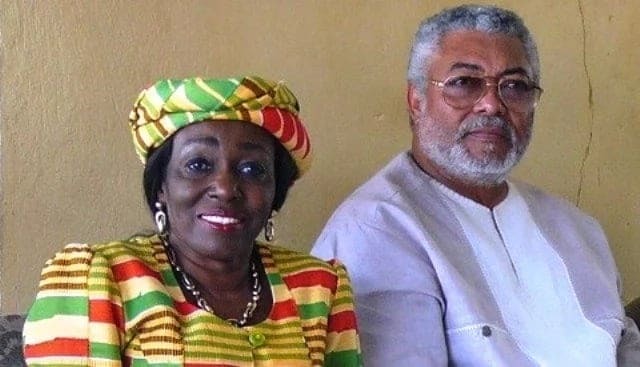 According to Rawlings, he was in his military uniform and he decided to escort his wife to the market because they were newly couple sharing a romantic time. They went to the market and bought tomatoes from a market woman and this is what happened.
He bargain for the price of the tomato and quickly the woman asked him to bring his hands. He did and the woman touched his palms and what she said was really funny.
The woman told him, have you realized how your palms are very soft when you are romancing your wife she will truly enjoy it but ask me. My husband has been using the hoe to plant tomatoes and different crops when he touches me during romance I feel a lot of pain because of his hard palms. The woman jokingly said this and they were all laughing.
Since then they became friends and always buy from her when ever they go to the market to buy food stuffs.
Check out the video below;
Content created and supplied by: Francisca (via Opera
News )
, . , . () , , , , , , , , . / , and/or . , , and/or , and/or

Coup De Tat
Ghana
JJ Rawlings
Jerry John Rawlings
Late Prez Rawlings