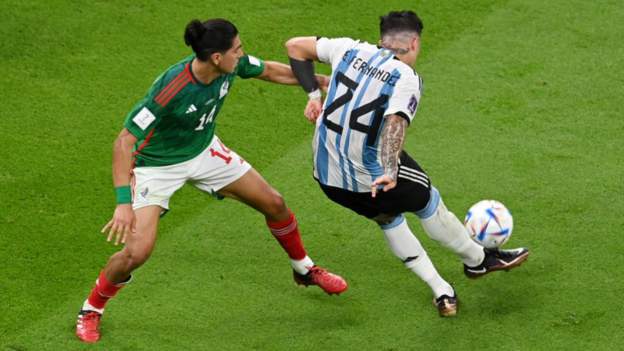 World Cup 2022: Fernandez doubles lead after Messi's lovely opener
Game over, It hasn't been slick, and it hasn't been pretty but it's all about winning under pressure.
Two incredible finishes put the Argentines through ahead of Mexico, marking them three points on the group table above the Arabians.
Argentina works a short corner as Mexico falls asleep at the back.
Fernandez picks the ball up on the edge of the box, produces a lovely step-over throwing a couple of defenders of his scent, and then curls a delicious shot into the far right corner.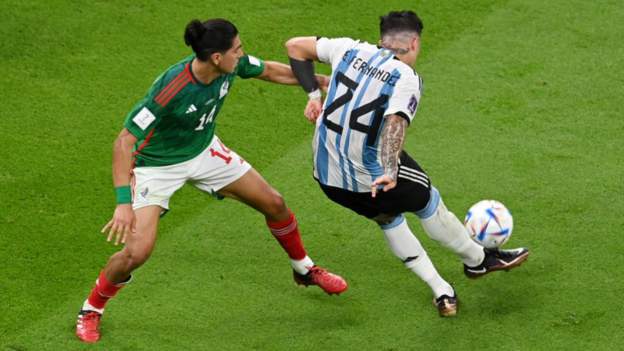 Fernandez Goal
The strained expressions on Argentina's bench from earlier have been replaced by smiles.
At this rate, Mexico will be hoping for a huge favor from Poland next Wednesday evening.
Read Full Story
Advertise Here contact ads[@]ghheadlines.com