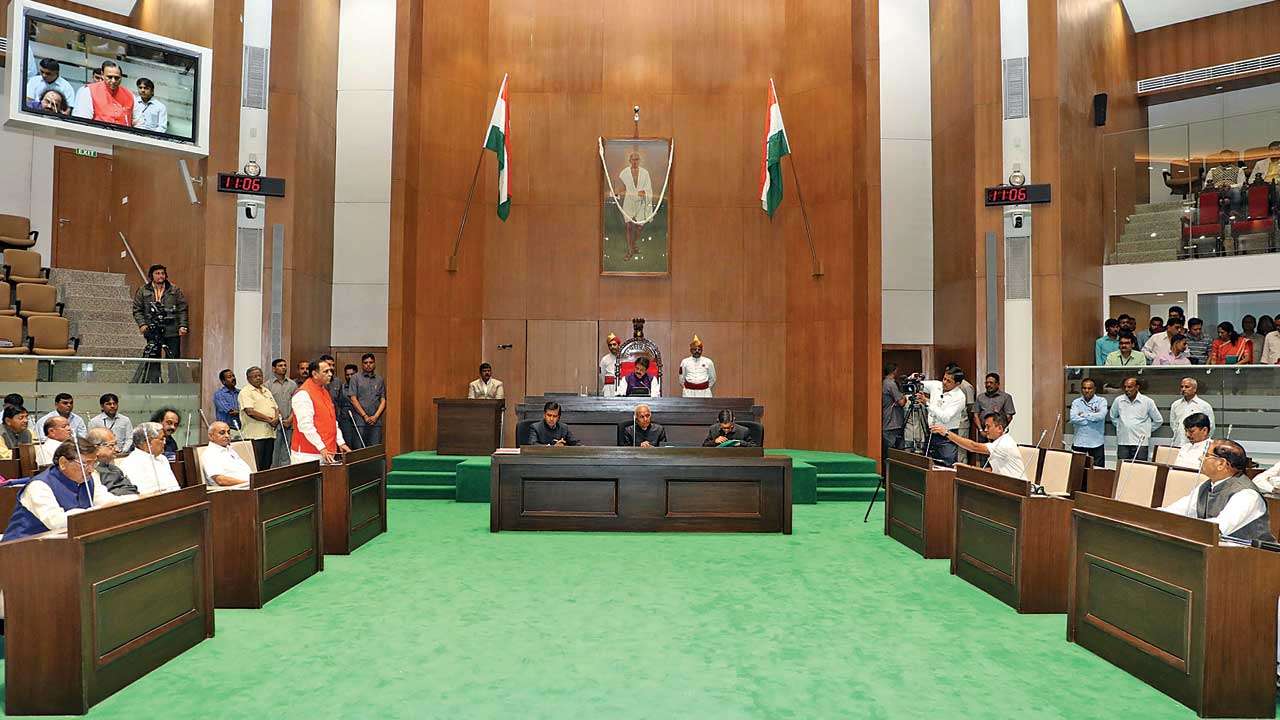 Day in Gujarat assembly began with fiery arguments on Wednesday when independent MLA Jignesh Mevani asked questions on status of the probe report of death of two kids in Asaram Ashram. He asked to the CM Vijay Rupani who also holds home portfolio that why his government did not table the report even after ten years of incident. That also gave impetus to Congress members to pose awkward questions during the question hour.
The minister of state for home Pradipsinh Jadeja answered on behalf of the chief minister Vijay Rupani. Answering to Mevani's questions, Jadeja said, "The government didn't want to hide anything but the report is under the consideration of the state government. The government will table report after due procedure."
Senior member of Congress Niranjan Patel asked whether the government violated the provision in inquiry of commission act by delaying the tabling report in house. Jadeja replied with political observations and said that Congress government in past never tabled reports of inquiry commissions set for probe in hooch tragedy, communal clash on Rath Yatra festival, and others.
He also said, "As per the order of Supreme Court in one case, tabling of report in assembly of any inquiry commission within period of six months after investigation is advisory and not mandatory."
The opposition leader Paresh Dhanani, his deputy Shailesh Parmar and senior member of Congress Punja Vansh made several allegations on BJP government that they protected Asharam and his suspicious activities in Asharam but Jadeja countered that government took stern action against Asharam in rape cases and his assets were seized. This debate went on for 21 minutes.
MINISTER SPEAK