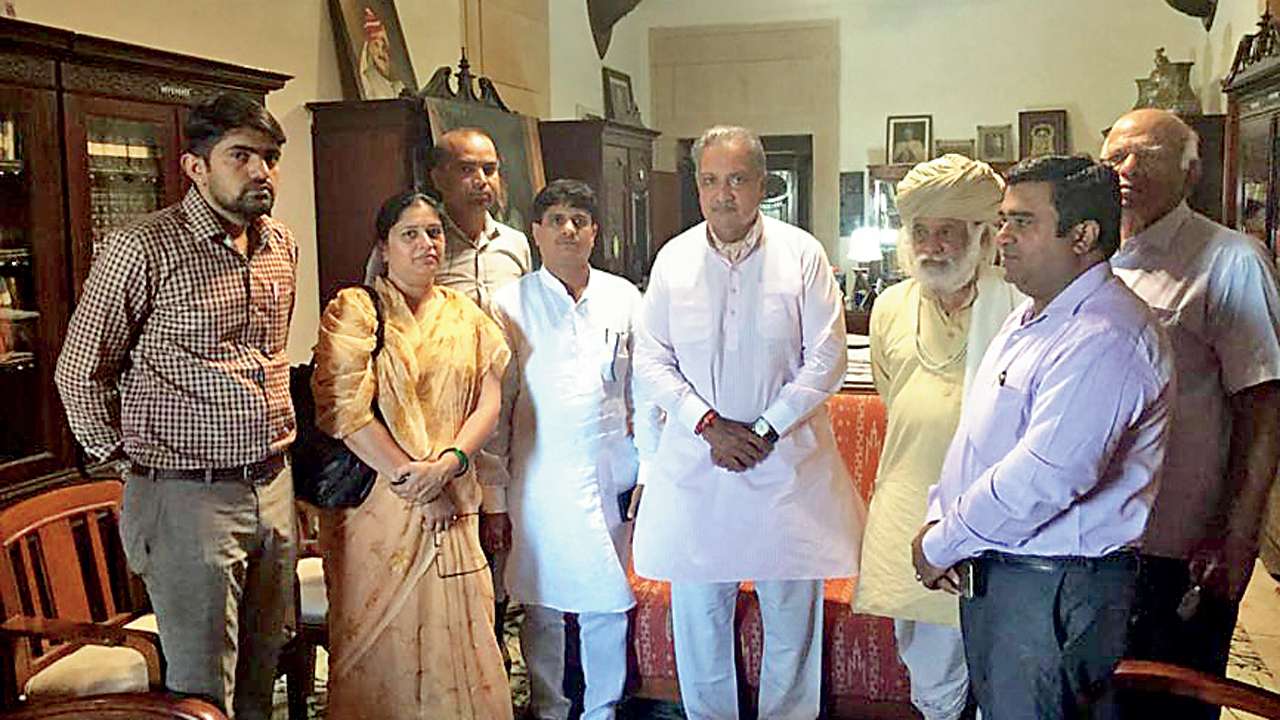 Writer & journalist Devkishan Rajpurohit has warned to go on hunger strike.
The erstwhile maharaja of Jodhpur, Gaj Singh, will meet Prime Minister Narendra Modi and Home Minister Rajnath Singh with regard to constitutional recognition of the Rajasthani language and will also remind them about the assurance given by the central government about two years ago.
Writer and journalist Devkishan Rajpurohit has declared that he will go a hunger strike at the Ramlila Maidan in Delhi from March 19 for the inclusion of Rajasthani in the 8th Schedule of the Constitution. On Wednesday, he met Gaj Singh and gave a full account of the hunger strike. He said that hundreds of language lovers of the state will be present with him on the fast unto death. On this occasion, Gaj Singh said: "The Rajasthani language should get constitutional recognition because it is a matter of identity and existence of our state. For this, we all have to get organized and try so that our voice can reach strongly to the government". Rajasthani composer and historian Prof. Zahur Khan Mehar, Dr. Gajesingh Rajpurohit, Dr. Dhananjaya Amrawat , Dr. Mahendra Singh Tanwar, Dr. Ummed Singh Rathore, Gautam Arora and Captain Borawad were present in the meeting.