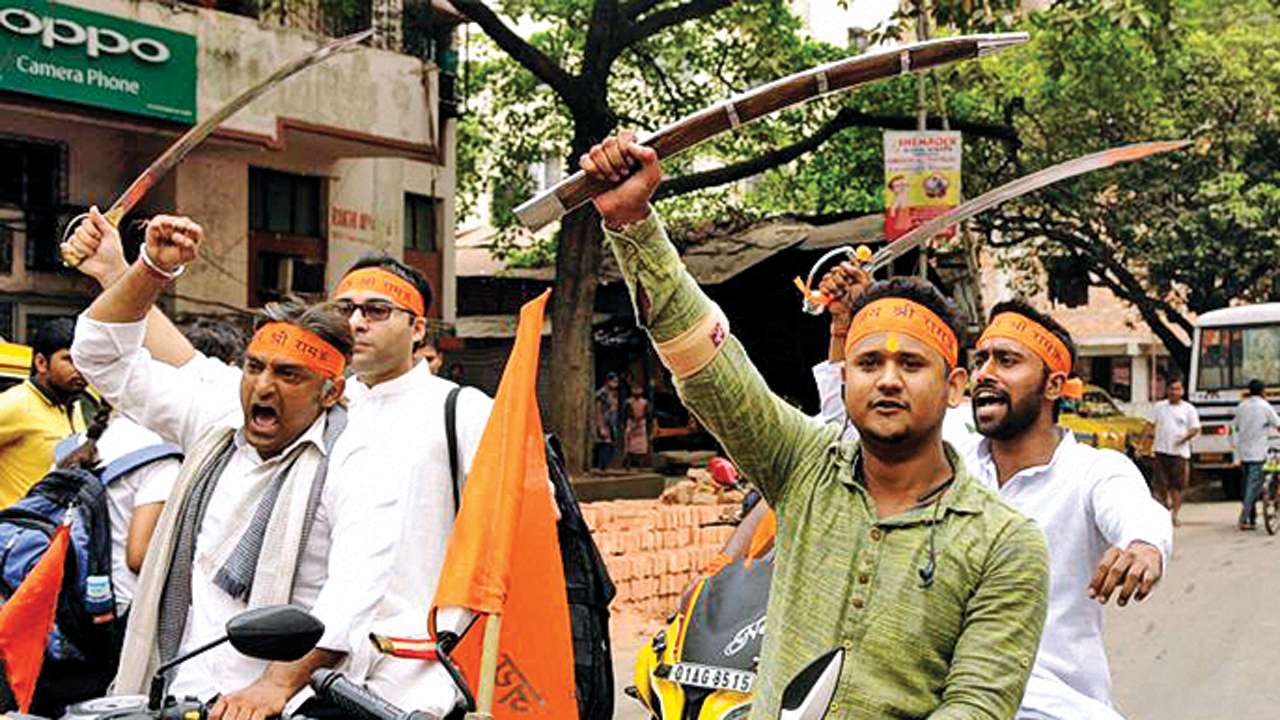 Photo for representation
Members of Rashtriya Swayamsevak Sangh (RSS) on Wednesday said they would observe Ram Navami on March 25 but unlike last year, none of the members would carry any arms. In 2017, members of the saffron brigade had taken out a rally with members carrying swords and other weapons.
The state government has banned any armed rallies this year. "We appeal to everyone to follow the law of the land and during Ram Navami. If the state government has banned rallies with arms, everyone should follow it. Given that the ruling TMC has decided to observe Ram Navami, we look at it as a victory for the RSS that it has managed to imbibe Hindu values into the members of the ruling regime. They are realising things and changing their stands," said Jishnu Basu, RSS Karyavaha (secretary), South Bengal, at a press conference on Wednesday.
He also claimed that there had been a 70.5% growth in the number of units (sakhas) of RSS in Bengal. He said in 2013, the number of sakhas had been 750 whereas in 2018 the figure has shot up to 1279 – 910 in north Bengal and 369 in south Bengal.
"The response from West Bengal is very encouraging. More and more people are joining RSS which will be useful for combating the increasing force of jehadis and fundamentalism in the state," Basu said.