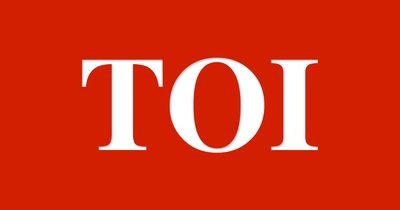 JAMMU/AMRITSAR: Three Jaish-e-Mohammed terrorists, who were arrested along with arms and ammunition from a truck at Lakhanpur near the Punjab border on Thursday, were sent to seven-day police remand on Friday by the
Kathua district
and mobile court.
The terrorists have been identified as Ubaid-ul-Islam and Sabeel Ahmed Baba of Rajpora in
Pulwama district
and Jahangir Ahmed Parrey of Charar Sharief in Budgam district. Kathua senior superintendent of police (SSP) Sridhar Patil said, "The trio has been put on sustained interrogation to get more details — the source of the weapons and to whom were these to be handed."
Both Punjab Police and J&K Police are tight-lipped about the route of the seized truck before it was intercepted in Kathua district on Thursday morning. The originating point and the route of the truck from which four AK-56 rifles, two AK-47 rifles, six magazines and 180 live rounds were recovered, continues to be a mystery.
SSP Patil maintained that the truck had entered Kathua from
Pathankot
. He, however, refused to give details of the route or the point of origin of the truck. "It will not be proper to disclose the details since we are investigating the matter," Patil told TOI on Friday.
Sources in the security agencies said that the truck had crossed the Kathunangal toll plaza while going towards J&K from
Amritsar
on September 8. However, the Amritsar police are tight-lipped about the matter. None of the senior officers came on record to even comment whether they were investigating the matter.
The sources said that there was a possibility of the truck originating from Delhi and crossing Amritsar on its way — it apparently picked up empty apple cardboard boxes and then entered Amritsar. "If we believe the theory that the truck crossed Kathunangal toll plaza on September 8, then the question arises where it remained for four days before being intercepted on September 12 at Lakhanpur," said a source.
It was possible that arms and ammunition recovered by police could have been received by the three terrorists from Punjab, more likely from Bamiyal sector. "Pushing of narcotics into Punjab from
Pakistan
is a common phenomenon on the international border. If drugs are pushed into Punjab then why not arms and ammunition?" added the source.