COAST
By
Joackim Bwana

| May 31st 2022 | 2 min read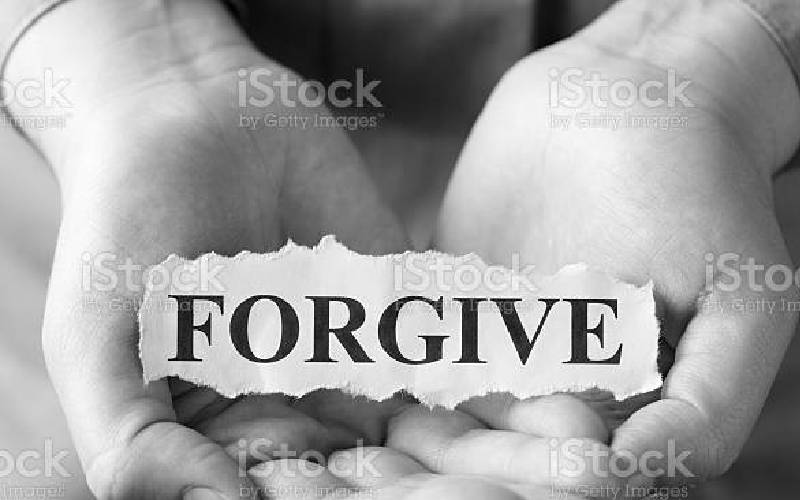 A sign of forgiveness. [iStock Images]
A woman has forgiven her 24-year-old daughter charged with stabbing to death her elder sister in Mombasa in 2018 following a domestic quarrel.
Lilian Akiso is accused of stabbing her sister Everlyne Ayuma after she attempted to abandon her at their rental house in Likoni.
Akiso and Ayuma were new in Mombasa, and Akiso was depending on her sister who had been invited to Mombasa by a doctor who hosted them and offered Ayuma an online job.
Their late father Stephen Botibo had asked the High Court to release Akiso and was set to sign the plea bargain form before he died.
Yesterday, Akiso's mother Floice Onea said the family had agreed to forgive their daughter.
Onea said that Akiso was her only surviving child and she was not ready to let her rot in jail.
Through lawyer Gathu Gitahi, who offered pro-bono services, Botibo had expressed his wish to have his daughter released from jail.
Gitahi said before Botibo died, he had said he had already lost one daughter and was not willing to let another one rot in jail.
Akiso who appeared before Justice Ann Ong'injo said she regretted her actions.
She said she had no previous misunderstanding with her sister.
Akiso agreed to enter a plea bargai with the prosecution after spending four years in Shimo La Tewa Women's Prison where she gained paralegal skills.
According to Akiso's statement, she picked a quarrel with Ayuma and stabbed her in the neck resulting in severe bleeding.
She said her sister was planning to desert her without telling her where she was going.
Akiso who hails from Kakamega County said she was ready to transform.
At the time of committing the murder, she was 20 years old and had just completed high school.
She said in 2017 she left Turbo where she was staying with her father, a farmer, and went to work as a house help at her aunt's house in Meru.
On February 24, 2018, she left Meru to join Ayuma in Nairobi who worked as a cleaner at a hospital.
In March 2018, they travelled to Mombasa for the first time with her sister who had been promised a job by a doctor identified as Said Hamadi.
"Out of anger, I picked a kitchen knife and stabbed her in the neck. She was rushed to Likoni Sub-District hospital while I was arrested and locked up," said Akiyo.
Her sister died while undergoing treatment.