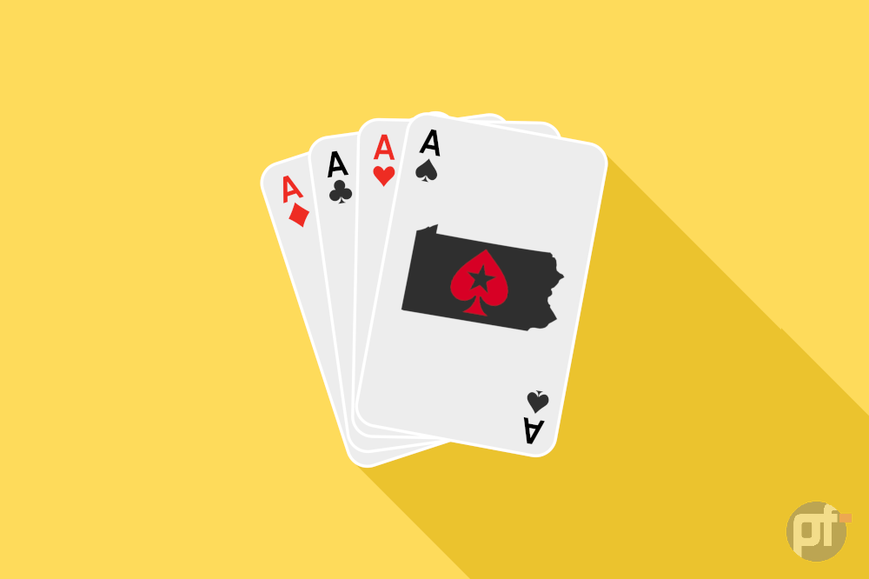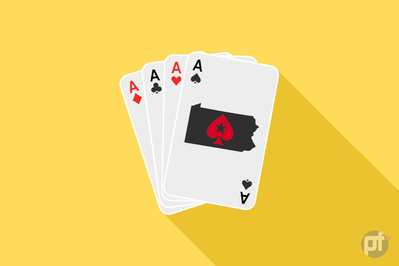 One of the best ways for an online poker room to stand out and entice players to come to its site is by throwing big splashy tournament series with big prize pools, prestigious titles, and bragging rights up for grabs. When it comes to online poker tournaments, few can compete with PokerStars. The brand is known world round for its impressive online and live tournaments, so it comes as no surprise that PokerStars PA holds up this reputation, running several exciting series throughout the year.
In fact, Pennsylvania online poker players get treated to some of the best regional tournament series in the country and PokerStars PA leads the pack, running several tremendous series that players look forward to year-round, including the PA editions of the internationally renowned Championships of Online Poker (COOP) brand, with PASCOOP and PACOOP series every spring and fall, respectively.
In November 2019, PokerStars PA was the very first operator to go live and start dealing real money online poker in Pennsylvania. The operator enjoyed a de facto monopoly until a second room finally launched in the Keystone State in 2021. Being the only online poker operator in the state for more than a year gave PokerStars an excellent chance to build a player pool and attract attention — and its penchant for big tournaments certainly helped build its following.
Here's what every PA online poker player needs to know about PACOOP, PASCOOP, and PokerStars's other seminal PA online poker series — including the popular Bounty Builder Series — it offers throughout the year.
1.
PACOOP

&

PASCOOP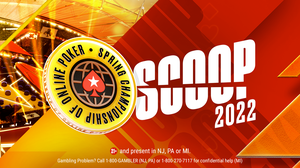 When PokerStars PA opened its virtual doors in late 2019, at the top of the operator's mind was bringing the iconic Championship of Online Poker (COOP) brand to Pennsylvania. Among the very first big events PokerStars PA ran upon launching was PACOOP in late 2019. The operator followed that up with PASCOOP a few months later in early 2020. Both series run alongside their Michigan and New Jersey counterparts.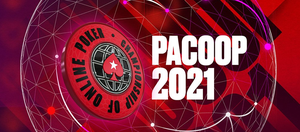 Both of its signature series returned in 2021 — PACOOP was a huge success and awarded more than $2.38 million, while PASCOOP gave away over $2.6 million in prize money. PASCOOP returned once again in 2022, although a bit earlier than usual, running March 25-April 11, with a $2 million guarantee across 120 individual events.
Both PASCOOP and PACOOP are PokerStars' flagship events, so you can pretty much count on them happening every year. The operator sometimes shuffles the dates around for one reason or another, but these two series have become cornerstones of the platform and aren't likely to go away any time soon.
PASCOOP

2022

Dates: March/April 2022
2022 Series Guarantee: $2 million
2022 Series Prize Pool: $2.6 million
2022 Game Formats: Mixed games,

PLO

, Razz, PLO8, and 8-game spread alongside

PLO

and

NLH

.
2022 Buy-In Range: $10 – $2,000
2022 Total Events: 120
PACOOP

2021

Dates: Sep/Oct 2021
2021 Series Guarantee: $1.5 million
2021 Series Prize Pool: $2.38 million
2021 Game Formats: Hold'em heavy, but includes

PLO

, 8-Game, and

HORSE

among others
2021 Buy-In Range: $10 – $1,000
2021 Total Events: 69
PASCOOP

2021

Dates: Apr/May 2021
2021 Series Guarantee: $2.1 million
2021 Series Prize Pool: $2.6 million
2021 Game Formats: Hold'em heavy, but includes

PLO

, 8-Game, and

HORSE

among others
2021 Buy-In Range: $5 – $2,000
2021 Total Events: 120
2. PokerStars PA Bounty Builder Series
For those who love the thrill of knocking out their opponents and collecting their bounties, the Bounty Builder Series is meant for those players.
Run at least twice a year, the series usually guarantees around $1 million for players in the Keystone State. In fact, the spring series just kicked off this week, featuring 44 events with tournaments suited for all types of bankrolls.
The series usually runs in February or May/June and then a second installment runs during the fall season, in October or November. The last time it ran, the series ended up paying close to $1.5 million. The series usually culminates in a Main Event that guarantees at least $150,000 in prize money.
Bounty Builder Series

Dates: Two or three times per year
Average Guarantee: $750,000 to $1 million
Prize Pool: Usually crushes guarantee by 40%-50%
Bounty Builder Series Winter 2022

Dates: Feb 27th – March 13, 2022
Series Guarantee: $25.5 million
Series Prize Pool: $30.6 million
Game Formats: Variants include PLO8,

HORSE

, 6+ (aka short deck), 8-max, and Turbo, alongside

PLO

and

NLH

.
Buy-In Range: $22 – $1,050
Total Events: 196
3. PokerStars PA Summer Stacks Series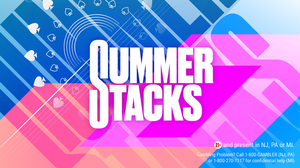 PokerStars' Summer Stacks is the series that caters to the low-stakes crowd. With an average buy-in of just $40 and the most expensive game in the series priced at just $100, Summer Stacks is a chance for the more casual player to get some big tournament action.
There was $1 million guaranteed for the 2021 Summer Stacks, with games regularly breaking guarantees. Judging by that massive success, we expect the Summer Series to become another standard feature on the PokerStars PA annual MTT schedule and take place this summer as well.
4. Pennsyl-
MANIA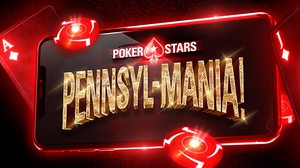 While Pennsyl-MANIA is not exactly a tournament series, this exciting recurring is certainly worth including.
The tournament first ran in May 2020, the first edition being wildly successful with record turnout and record-breaking prize pool, awarding $515,964 in total prizes — more than twice its $250,000 guarantee.
The tournament has run several times since that inaugural Pennsyl-MANIA, returning again in August 2020, December 2020, April 2021, and a spooky fun Halloween edition in October 2021. The big game briefly flirted with a $500,000 guarantee at the end of 2020 but seems to have settled in at a guarantee of $350,000 for the most part.
Pennsyl-MANIA

Dates: Two or three times per year
Average Guarantee: $350,000
Prize Pool: Usually breaks guarantee
5. PokerStars PA Winter Series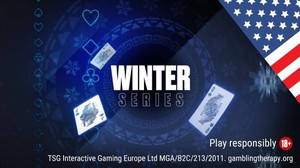 Every year, PokerStars kicks off the new year with a bang by bringing Pennsylvanians its cool as ice Winter Series. Running in January, the PA series mirrors a larger global Winter Series happening on the dot-com market around the same time. In 2022, the Winter Series really turned up the heat and beat its guarantee by almost 40%, coming out at a total $1,373,400.
Like SCOOP and COOP, the Winter Series runs concurrently across PokerStars USA's three jurisdictions — PA, NJ, and MI.
PokerStars PA Winter Series 2022

Dates: Jan
2022 Series Guarantee: $1 million
2022 Series Prize Pool: $1.37 million
2022 Total Events: 43
2022 Avg Buy-In: $108
Not signed up with PokerStars yet? Take advantage of the PokerStars PA Deposit Bonus and boost your tournament bankroll!