May 16, 2022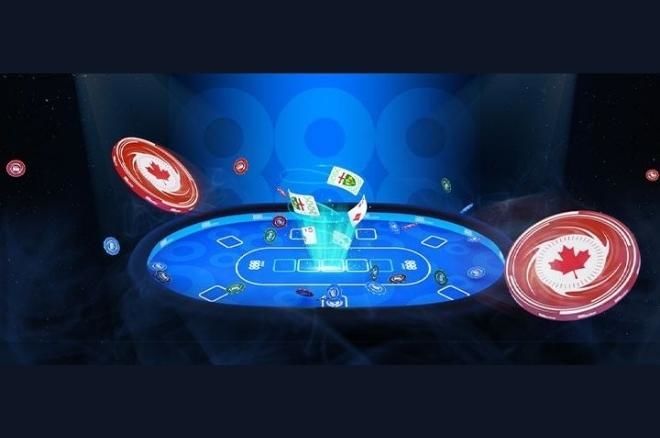 888poker's Ontario-only online poker site is still in its relevant infancy but that has not stopped some epic promotions from taking place. There are currently five promotions for 888poker Ontario players to enjoy, each one adding a ton of value to players' daily grinding, with more in the pipeline.
24/7 Freeroll Festival Awards $5,000 Daily

Freeroll tournaments are not only a fantastic way to hone your poker tournament skills for free, but they are a great way to build a bankroll from scratch, and do so witout risking your hard-earned cash.
The 24/7 Freeroll Festival at 888poker Ontario gives away $5,000 Monday through Saturday then a whopping $10,000 on Sunday! There are a trio of freerolls for Ontarians to jump into. The Freebie Freerolls are available to everyone. Find them in the lobby, register, and try to take one down.
The Funky Freeroll is only available to ticket winners but those tickets are completely free, too. Watch out for regular Gift Drops because these rain ticket and give you access to these juicy free-to-play tournaments.
Lastly, there is The Fabulous Freeroll that is open to players who win a free ticket via the Winner Spinner, more on that in a moment.
7 (Incredible) 888poker Client Features You Should Check Out NOW!
The Winner Spinner

Every 888poker Ontario player who has made at least one deposit into their account gets to enjoy two spins of the Winner Spinner every day. You get one spin on your computer and another via the 888poker mobile app.
Every spin of the Winner Spinner guarantees a prize. Prizes include tournament tickets, Casino free play, sports bets, and more. Of course, it is via the Winner Spinner that you can win entries for The Fabulous Freeroll.
$1,000 of Prizes Every Day On The BLAST Leaderboards

BLAST tournaments are super exciting in their own right thanks to them making it possible to win up to 10,000 times your buy-in in a matter of minutes. The BLAST Leaderboards add another dimension to them by awarding $1,000 every day.
Head to the BLAST Arena in the 888poker lobby, join the leaderboard of your choice, and start playing BLAST tournaments. You earn two points for winning a BLAST game and one point for a second or third place exit. Those points are multiplied by the BLAST multiplier, so keep your fingers crossed for a large one! Finish in the money places of the leaderboard to win a share of $1,000 daily.
Up to $1,000 A Day Awaits The Hand of the Day

888poker Ontario players have the chance to win up to $1,000 each day in the Hand of the Day promotion. This is a cash game promotion, which includes SNAP, as long as you play for $0.02/$0.05 stakes and above.
Each day of the week has a predetermined hand of the day. Win with this hand as many times as specified in your email or via the My Account section of your 888poker Ontario account, and you win a prize! Those prizes can be up to $1,000!
| Day | Hand of the Day |
| --- | --- |
| Monday | A Q |
| Tuesday | J 10 |
| Wednesday | A J |
| Thursday | 9 8 |
| Friday | A K |
| Saturday | A 10 |
| Sunday | 8 7 |
NOW AVAILABLE: Download the NEW 888Poker Mobile App!
Pocket 50% Rakeback by Being an Early Bird

Have you heard the saying, "the early bird catches the worm?" Of course you have, and it runs true at 888poker Ontario. Register for any multi-table tournament before the tournament shuffles up and deals, and 888poker Ontario awards you with 50% rakeback on your tournament fees, up to a maximum of $50, at the end of the week!
The tournament rake at 888poker Ontario is already extremely competitive but even more so when you get involved in this ongoing promotion.
Eligible iGames conducted and managed by iGO are only available to those physically present in the Province of Ontario. 888poker Canada operates pursuant to an agreement with iGaming Ontario.
For more information, visit the Ontario Players Homepage
What do you think?
Register to leave a comment