What is sipon in English?
SIPON IN ENGLISH – Here is the answer regarding the English translation of the word sipon.
Although more and more people are getting hooked to the universal language now which is English, there are still a lot of words that people find it hard to translate in English.
Most of these words have something to do with the human body parts, the food, and as well as certain health conditions.
Let us take for example the Tagalog word sipon. Sometimes, we would think twice upon getting its English translation. We also usually get confused regarding which meaning does the word refers to.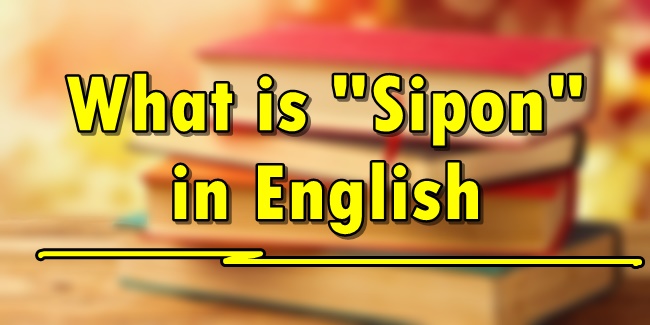 Sipon may actually refer to two things – a condition characterized by runny nose, fever, headache, and lethargy or the sticky substance that goes out from the nose when we are ill.
What is sipon in English?
If the word refers to a health condition of a sick person, it is "cold" in English. This condition is usually rampant when there is a change in the weather condition or the temperature around is too cool that the body has a trouble adjusting.
Examples:
Sipon in English is mucus if it refers to the substance that goes out from the nostrils of a person who is sick.
Examples:
READ ALSO: TRANSLATE ENGLISH TO TAGALOG – "Parsley"