The bodies of a Honduran and an El Salvadorian were found near the Texas border in Coahuila, Mexico, according to the authorities.
The Central American migrants were likely trying to reach the United States, but died while attempting to board a moving train.
The number of migrants attempting to board freight trains in Mexico has been increasing recently, prompting some operators to suspend train services due to growing concerns over migrant deaths and injuries.
Two migrants from Honduras and El Salvador died Wednesday trying to board a moving train in the northern Mexican state of Coahuila, authorities said.
Coahuila's department of public security said the bodies of two male migrants, aged 22 and 23, were found Wednesday morning along the railway tracks near the town of Escobedo, about 93 miles from the Texas border.
The deaths are the latest in a string of accidents involving Central and South American migrants traveling north through Mexico on a network of trains known collectively as "The Beast" in a bid to reach the U.S. border.
MEXICO CRACKS DOWN ON MIGRANTS HITCHING RIDE TO US ON FREIGHT TRAIN KNOWN AS 'THE BEAST'
A sudden surge of migrants last week triggered the closure of one U.S. border crossing and forced Mexico's largest railroad to suspend dozens of freight trains.
Mexico's President Andrés Manuel López Obrador said Wednesday his office will invite about ten foreign ministers from countries where he suggested most migrants originate.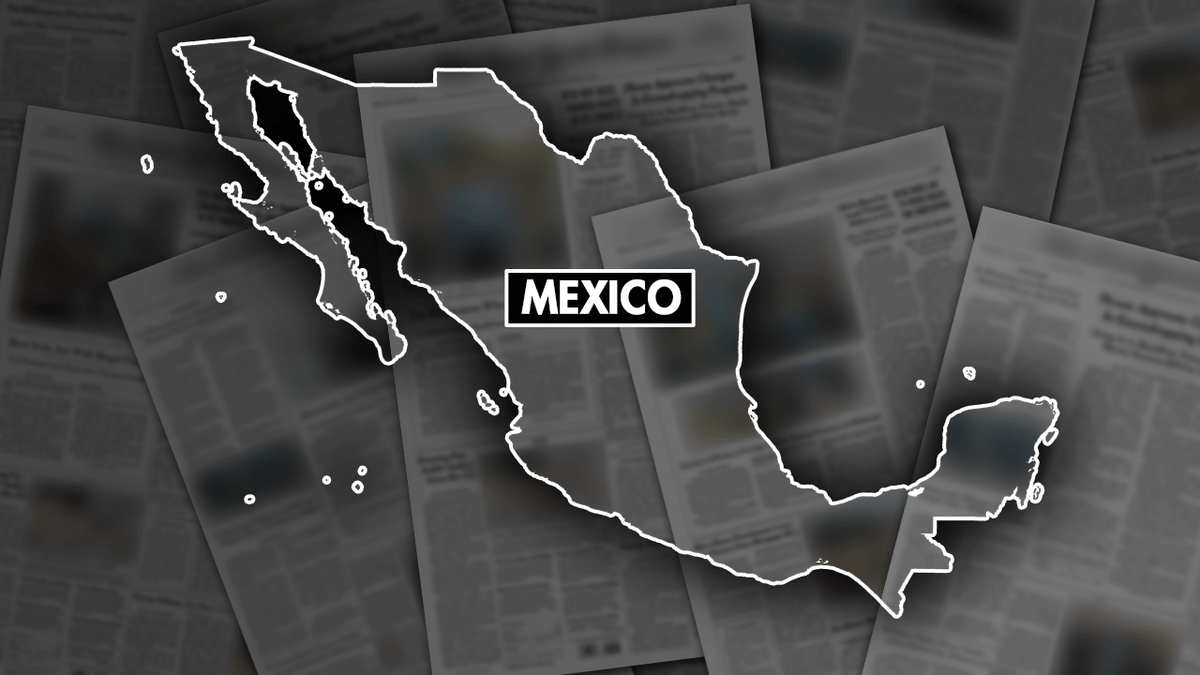 A Honduran and El Salvadorian died Wednesday after attempting to enter Texas by boarding a moving train in Mexico, according to the authorities. (Fox News)
López Obrador said the meeting, expected to take place within the next 10 days, is an invitation to create a "joint aid plan" between those countries and Mexico.
"We have to reach an agreement. This is not just a Mexican issue, it's a structural issue," he said. Although he did not specify which countries will attend, he mentioned "a flow of migrants from Guatemala, Honduras, Nicaragua, Ecuador, Venezuela, Cuba (and) Colombia."
PERUVIAN ILLEGAL IMMIGRANTS' ALLEGED MURDER VICTIM IS US CITIZEN, SHERIFF CONFIRMS
As desperation to reach the U.S. border grows, Mexico is on track to break a record number of asylum applications this year. According to the director of Mexico's refugee agency, applications could reach 150,000 by year's end, well above the 129,000 record set in 2021.
Last week Mexico's largest concessionary railway operator Ferromex temporarily halted service in the north of the country, citing about a "half-dozen regrettable cases of injuries or deaths" among migrants hopping freight cars in recent days.
CLICK HERE TO GET THE FOX NEWS APP
In the same statement, the company noted "a significant increase in the number of migrants," and specifically warned about the "grave danger" of boarding moving trains.
Despite warnings and canceled services, thousands of migrants continue to wait trackside and in railway yards across Northern Mexico. Ferromex said last week 1,500 people were gathered waiting in the city of Torreon, Coahuila, about 177 miles southwest of where the two bodies were found Wednesday.