Transgender Puerto Ricans say police dismiss hate crimes
"They're the first ones that either don't believe us or violate us": Transgender Puerto Ricans describe police dismissing hate crimes
Two men in Puerto Rico on Monday pleaded guilty of conspiring to commit a hate crime involving a transgender woman who was killed more than three years ago.
The men were accused of threatening and using a paintball gun to shoot at the victim, whom police identified as Alexa Negrón Luciano. The men had recognized her from social media posts involving an incident in which Negrón had used the women's bathroom at a fast-food restaurant, according to the U.S. Attorney's Office.
The incident occurred Feb. 24, 2020 after midnight in the northern coastal town of Toa Baja.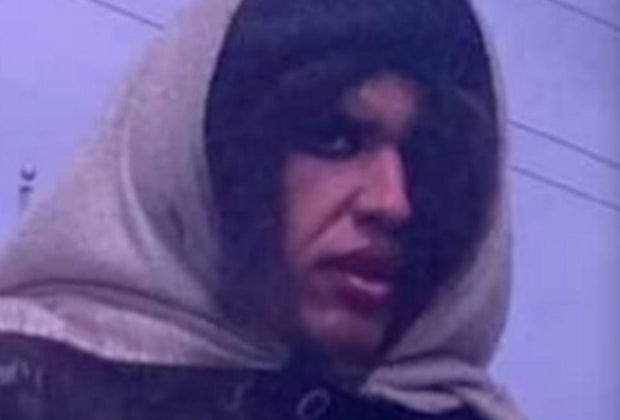 Alexa Negrón Luciano
FBI
According to CBS News national correspondent David Begnaud, Negrón Luciano was found on the side of a road and had been shot multiple times. Twelve 9-millimeter bullet casings were found at the scene.
Police told CBS News someone accused Negrón Luciano of putting a mirror under a bathroom stall to spy on people, but they said there was no proof of that. A friend of hers told Begnaud that she used a mirror to watch her back and see who was behind her.
The day before the murder, videos showing a verbal and physical assault against Negrón Luciano were posted to social media, the FBI said. Federal officials had offered a reward of up to $50,000 for information leading to the indictment and arrest of the people responsible for the murder.
A sentencing date for the men has not been scheduled.
The death of Negrón Luciano sent shockwaves across the U.S.
"I'm heartsick for Alexa and her loved ones," Sen. Elizabeth Warren tweeted after the murder. "This epidemic keeps growing. We must use every tool we have to end it and protect trans women of color.
The killing also caught the attention of Puerto Rican celebrities, including Bad Bunny. The reggaeton superstar wore a white T-shirt with the words "They killed Alexa, not a man in a skirt," emblazoned in Spanish during an appearance on "The Tonight Show with Jimmy Fallon."
Activist groups and victims say transgender people are targets of violence from both Puerto Rican citizens and from local police for expressing their gender identity, and that police are often dismissive of crime victims who are transgender. Of the 44 transgender or gender non-conforming people who were fatally shot or killed by violent means in 2020 in the U.S., six were killed on the island, accounting for 14% of the deaths — more than any state or territory, according to tracking by the Human Rights Campaign.
Puerto Rico's first-ever hate crime charges were filed in 2020l by federal prosecutors in the case of two transgender women, Serena Angelique Velázquez Ramos, 32, and Layla Pelaez Sánchez, 21, who were allegedly burned to death by two men.
Christopher Brito and Li Cohen contributed to this report.
In:

Transgender

Puerto Rico

Hate Crime
Thanks for reading CBS NEWS.
Create your free account or log in
for more features.