State Rep. John Rogers, a longtime member of the Alabama House of Representatives, has been indicted on charges of trying to obstruct a federal investigation into the possible misuse of state grant money, federal prosecutors announced Wednesday.
The indictment accuses Rogers, a Democrat from Birmingham, and his assistant of offering additional grant money as a bribe to persuade a person to give false information to federal agents who were investigating possible kickbacks that prosecutors said were paid to Rogers' assistant.
Rogers, 82, is charged with two counts of obstruction of justice, and his assistant Varrie Johnson Kindall is charged with conspiracy to commit wire and mail fraud, money laundering, obstruction of justice and tax charges. Prosecutors first announced charges against Kindall last month.
DEMOCRATIC SEN. BOB MENENDEZ FACING INDICTMENT ON BRIBERY CHARGES
"I'm pretty confident that I'm going to be cleared. Looking forward to my day in court," Rogers wrote in a text to The Associated Press.
Rogers has served in the Alabama House of Representatives since 1982. A public defender listed in court records as representing Kindall did not immediately return an email seeking comment.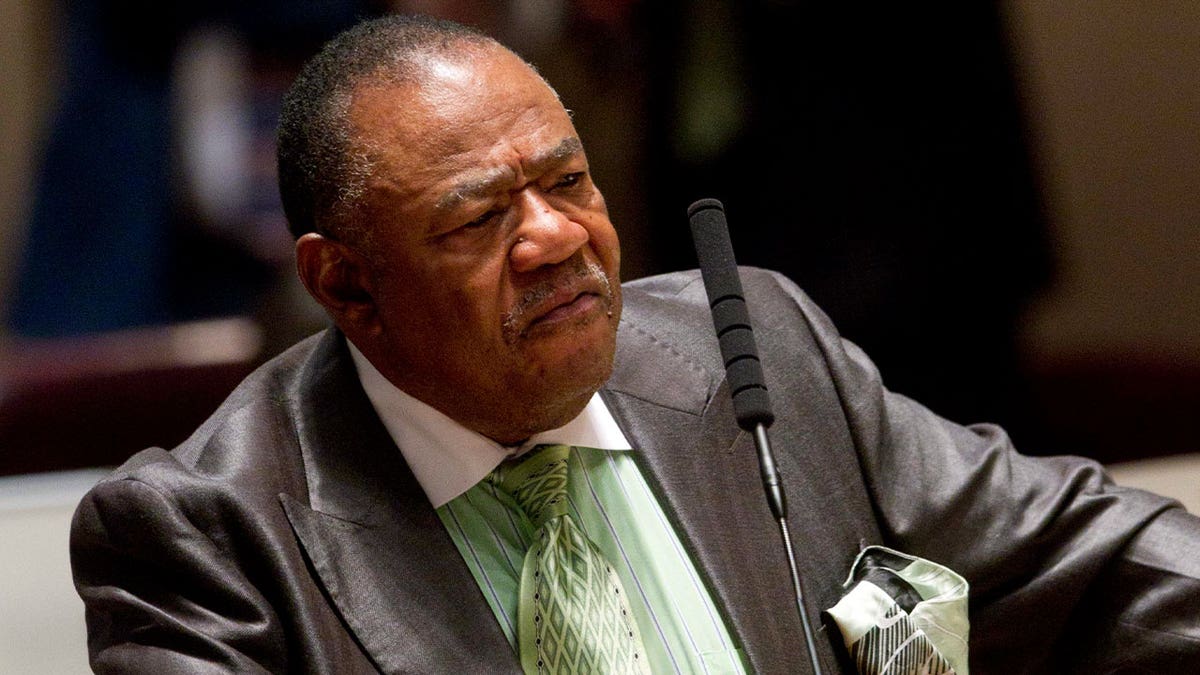 John Rogers speaks during a House session at the Alabama Statehouse in Montgomery, Alabama, on April 17, 2012. (AP Photo/Dave Martin, File)
Rogers is the second lawmaker arrested in connection with the investigation. Former Rep. Fred Plump Jr. pleaded guilty to conspiracy and obstruction charges in part of a plea deal with prosecutors.
Prosecutors wrote in the plea agreement that Plump took about $200,000 of the $400,000 in grant funds that Rogers steered to his youth sports league over several years and gave it back to Rogers' assistant. Plump resigned from the Alabama House of Representatives.
DEMOCRAT ELISSA SLOTKIN CHANGES TUNE ON GOP OPPONENT SHE USED TO PRAISE, SAID SHE'D 'NEVER' RUN AGAINST
The money came from the Jefferson County Community Service Fund, a pot of tax money distributed by area lawmakers for projects in the county.
Prosecutors said that Rogers also directed grant money to another organization and that the organization's founder, referred to as "Individual #1" in the indictment, also "gave a portion of that money to defendant Varrie Johnson Kindall."
CLICK HERE TO GET THE FOX NEWS APP
The indictment said earlier this year Rogers and Kindall offered assistance in obtaining state grants as a bribe "to obstruct, delay, and prevent Individual #1 from communicating information relating to a violation of a criminal statute" to FBI and IRS agents.
Rogers is the third Alabama lawmaker to face criminal charges this year. In an unrelated case, Rep. David Cole, a Republican from Huntsville, resigned and agreed to plead guilty in August to charges of using a fraudulent address to run for office in a district where he did not live.