NEWYou can now listen to Fox News articles!
"One Nation" Host Brian Kilmeade said on Saturday, July 4th, the challenges of "politicians who should be really familiar" and the war against American history. I asked how I could solve it.
BRIAN KILMEADE:This week, 246 years ago, the United States fought a war and won a battle for independence. But the biggest challenge we face this year is not only to deal with the war against our history, but now we make up our country by politicians who should really be familiar with it. There seems to be a problem with the institution. First, I've seen this gradually get stronger. Refuse to accept the result of the election.
Before July 4, America answers: Are you proud to be an American?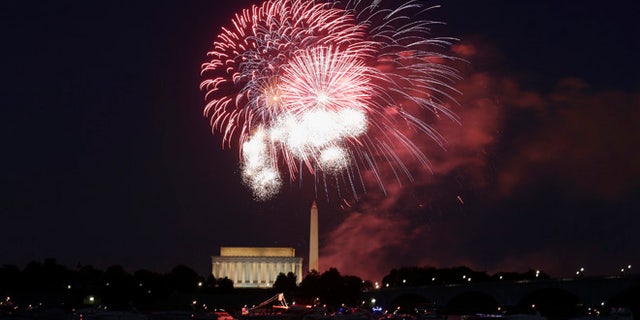 Fireworks over Lincoln The Washington Memorial as an exploding Independence Day is celebrated in Washington, D.C.(Reuters)
…
Seconds, understanding that we are an exceptional country And belief. I used to agree with that. Our remarkable storyresonatedwith us, didn't we? … And now, the latest: the government branch we considered was impervious to politics — the Supreme Court…
, before the 250th anniversary And how do you get America back on the axis?
Download the FOX News app here
View the monolog here:
This article was written by Fox News staff.