14 min ago
The House GOP will hold a closed door meeting soon as clock ticks toward government shutdown
From CNN's Annie Grayer and Manu Raju
House Republicans will meet behind closed doors at 9:30 a.m. Saturday as they try to come up with a plan to fund the government, a source familiar with the plans tells CNN.
This meeting comes as the House GOP still lacks a plan for how to keep the government open passed midnight tonight.
One option under heavy discussion is a stop-gap measure until November 17 extending current funding levels, along with aid for natural disasters, according to GOP sources.
It's unclear if House Speaker Kevin McCarthy will go that route, but he has talked about taking that step and daring Democrats to vote against it.
But McCarthy would need to rely on Democratic votes — something that would very likely open him up to a vote seeking to oust him.
19 min ago
White House prepares staff for government shutdown
From CNN's Betsy Klein
The White House is seen on June 24. Samuel Corum/Getty Images
Along with other government agencies, the White House sent a message to its staff with the critical logistical instructions for preparing for a shutdown if one occurs — including a mandatory directive to furloughed employees to turn off their work phones.
Staff have been asked to enter their personal contact information so they can get updates on their personal devices. If they are furloughed, they will not be allowed to access their government phones. If a shutdown occurs, an email sent Thursday and obtained by CNN said, they will be notified in a text to personal phones and an email to personal and government emails.
There are three categories of employees:
"If a shutdown occurs, employees should consider themselves furloughed unless told by their component leadership or authorized supervisor that they are exempt or excepted," the email said.
Furloughed White House employees, the email said, are authorized to complete "orderly shutdown activities on their next scheduled work day for a period not to exceed four hours."
When the shutdown is over, a message will be sent to personal devices, at which point they are allowed to "check your devices for additional instructions."
The email acknowledged the "uncertainty" as Congress has failed to resolve the issue of government funding.
"We understand uncertainty can be unsettling. Thank you for your hard work, dedication, and patience through this process, and for all that you do for the Executive Office of the President and the American people," it said.
26 min ago
As of this morning, the chances of averting a government shutdown appear slim. Here's why
From CNN's Clare Foran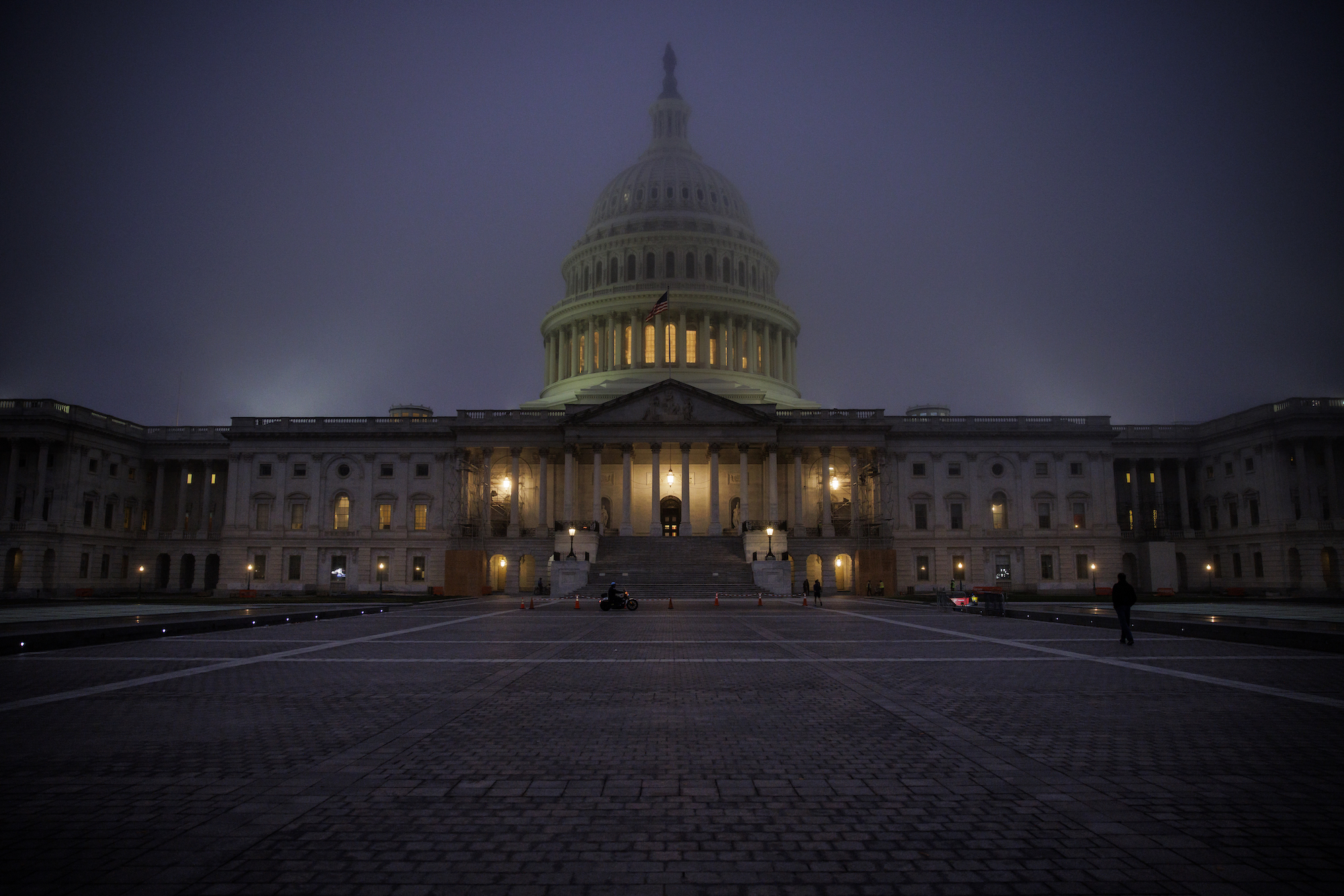 The Capitol Building is seen on November 4, 2022. Samuel Corum/Getty Images
There is a deep divide between the House and Senate right now over the effort to reach consensus on and pass full-year spending legislation as House conservative hardliners push for deep spending cuts and controversial policy add-ons that Democrats — as well as some Republicans — have rejected as too extreme.
With the funding deadline looming, top lawmakers from both parties hope to pass a short-term funding extension known on Capitol Hill as a continuing resolution, or "CR" for short. These short-term measures are frequently used as a stopgap solution to avert a shutdown and buy more time to try to reach a broader full-year funding deal.
The likelihood of reaching a last-minute deal appears slim on Saturday, after GOP House Speaker Kevin McCarthy on Friday failed to find agreement even within his own party to extend government funding, leaving Congress at an impasse.
House conservatives have railed against the possibility of a stopgap bill and have threatened to vote against one while demanding major policy concessions that have no chance of passing the Senate.
A fight over aid to Ukraine and controversial border security provisions have played central roles in the negotiations, further complicating efforts to pass a short-term bill.
Senate Democrats and Republicans strongly support additional aid to Ukraine, which could be included as part of a stopgap bill, but many House Republicans are reluctant to continue sending aid and do not want to see that attached to a short-term funding bill.
22 min ago
Here's what could happen if the government shuts down
From CNN's Clare Foran
Government funding expires at the end of the day today, when the clock strikes midnight and it becomes Sunday, October 1, which marks the start of the new fiscal year.
If Congress fails to pass legislation to renew funding by that deadline, then the federal government will shut down at midnight. Since that would take place over the weekend, the full effects of a shutdown wouldn't be seen until the start of the work week on Monday.
In the event of a shutdown, many government operations would come to a halt, but some services deemed "essential" would continue.
Federal agencies have contingency plans that serve as a roadmap for what will continue and what will stop. For now, agencies still have time to review and update plans, though it's not possible to predict exactly how government operations would be impacted if a shutdown were to take place at the end of the month.
Government operations and services that continue during a shutdown are activities deemed necessary to protect public safety and national security or considered critical for other reasons. Examples of services that have continued during past shutdowns include border protection, federal law enforcement and air traffic control.
Federal employees whose work is deemed "non-essential" would be put on furlough, which means that they would not work and would not receive pay during the shutdown. Employees whose jobs are deemed "essential" would continue to work, but they too would not be paid during the shutdown.
Once a shutdown is over, federal employees who were required to work and those who were furloughed will receive backpay.
Read more about the impacts of a government shutdown.
20 min ago
Buttigieg says some effects of shutdown are not "easily reversible" for FAA
From CNN's Colin McCollough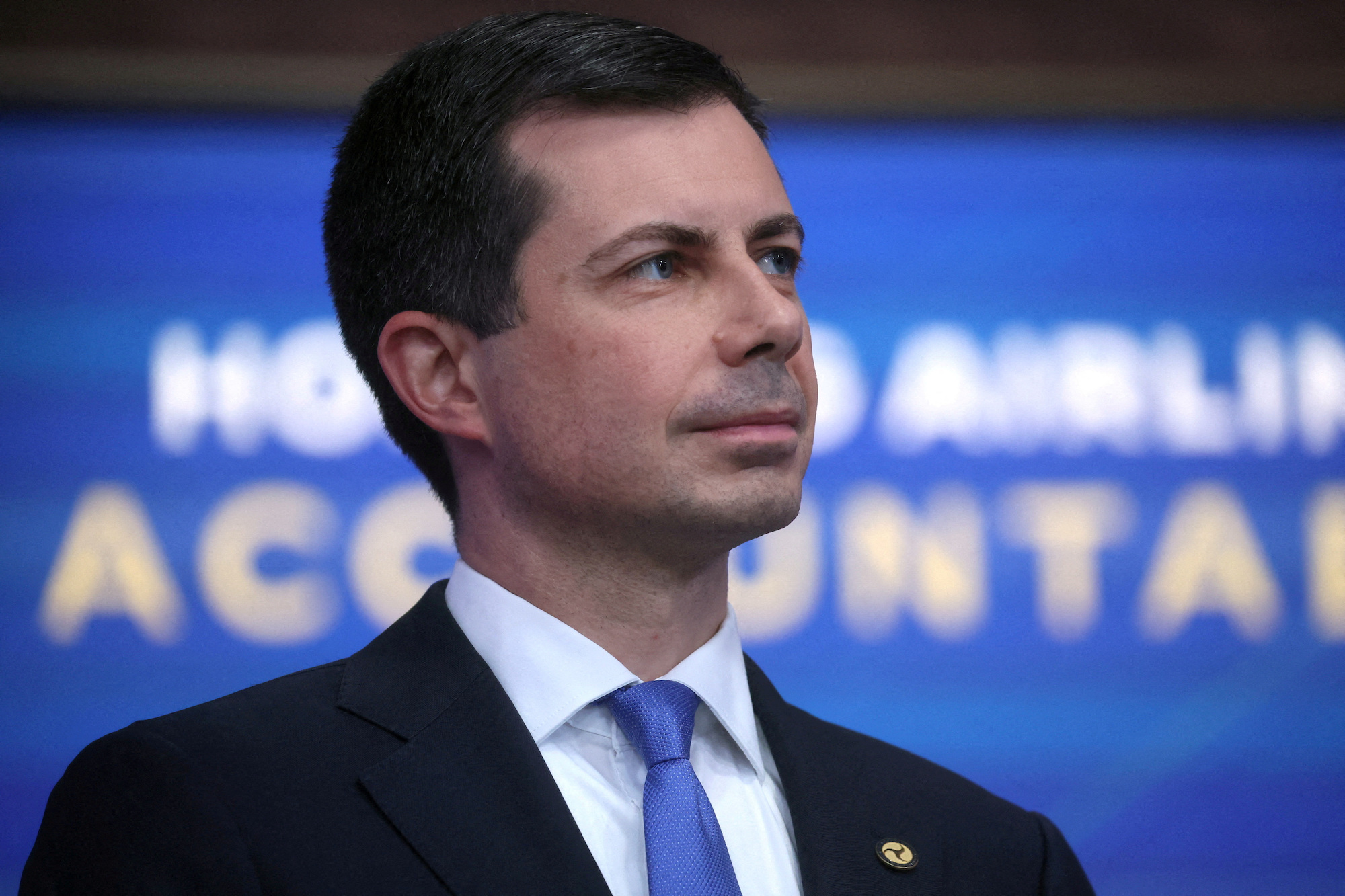 Secretary of Transportation Pete Buttigieg is seen in Washington, DC, on May 8. Leah Millis/Reuters
Transportation Secretary Pete Buttigieg warned that effects of a government shutdown to the Federal Aviation Administration will not be "easily reversible."
"Some of the funds that would be lost that would ordinarily come into our fund that we use for improving physical infrastructure at airports and making safety improvements – we don't get that back," Buttigieg said on MSNBC.
The secretary said an immediate consequence of a shutdown would be that air traffic controllers would stop being paid.
"I want people to think about the level of intensity that is associated with a job where you go into a tower or a facility and make sure that 60 million aircraft at the end of the day get to where they're going safely. There's a huge amount of tension in that job. And to come to that job with the added stress of coming from a household where your family doesn't know where your next paycheck is coming from is unthinkable," he said.
Another immediate impact of the shutdown to air travel is that more air traffic controllers could not be brought on, according to Buttigieg. He said that after years of being in a shortfall, "we are finally getting in the right direction." But that would stop, Buttigieg said, and trainees at the FAA Academy in Oklahoma would be sent home.
Buttigieg placed the blame of a possible shutdown on "extreme Republicans." He questioned why certain members of Congress are busy with an impeachment when "they don't even know what for, they just want to have one. This is their idea of how to spend their time," he said.