Dallas Cowboys star Micah Parsons had a different take on the Taylor Swift and Travis Kelce saga and offered advice to his fellow NFL colleagues – shoot your shot.
Swift appeared at Arrowhead Stadium and in the same suite as Donna Kelce as rumors about a potential relationship swirled throughout the week. Swift and Kelce were then seen leaving together.
CLICK HERE FOR MORE SPORTS COVERAGE ON FOXNEWS.COM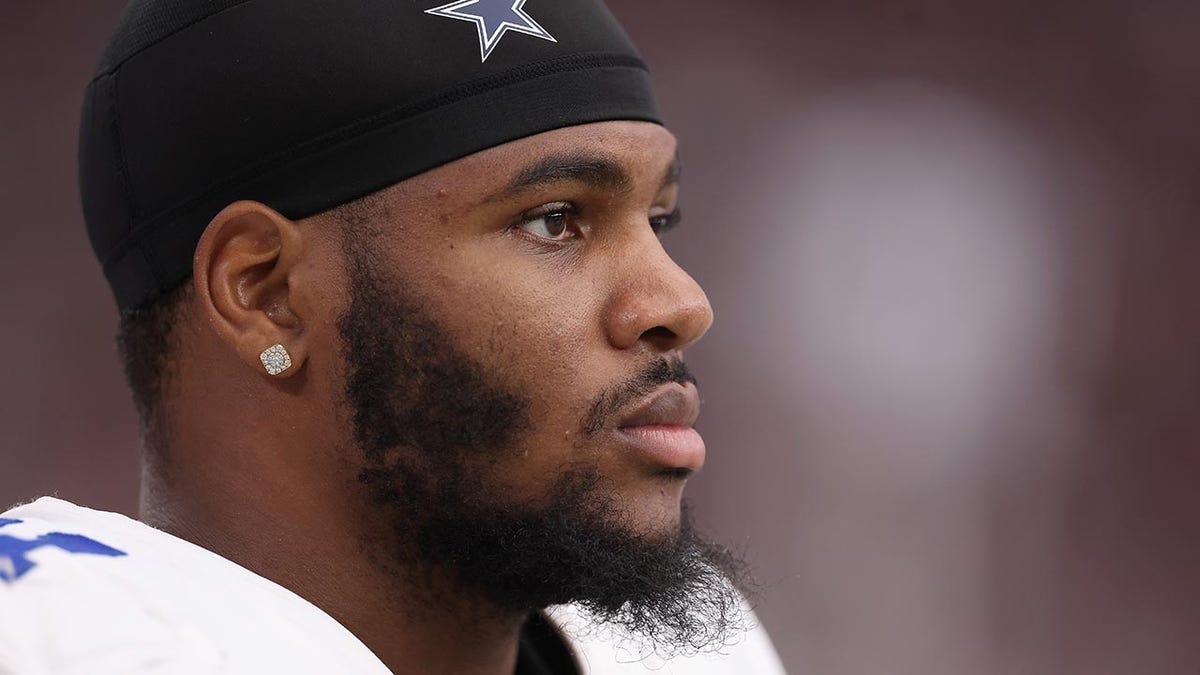 Micah Parsons, #11 of the Dallas Cowboys, on the sidelines during the NFL game at State Farm Stadium on Sept. 24, 2023 in Glendale, Arizona. (Christian Petersen/Getty Images)
Parsons offered his take on his podcast, "The Edge."
"You shot from deep and you scored," Parsons said of the star tight end. "You Stephen Curry, my brother. You might be the new Steph of football. That's dope. I can't even lie. I wanna see somebody shoot at somebody else. The NFL, we up right now.
"I challenge all my other NFL guys. Start shootin' from deep. Start shootin' from deep. ... We gotta start shootin', brother. Publicly shooting. ... We gotta start going, brothers. I think Trav set the standard for this."
Rumors swirled around Kelce and Swift for days leading into the Chiefs game
SWIFT HELPS KELCE, EAGLES STAY UNDEFEATED WITH VICTORY OVER BUCS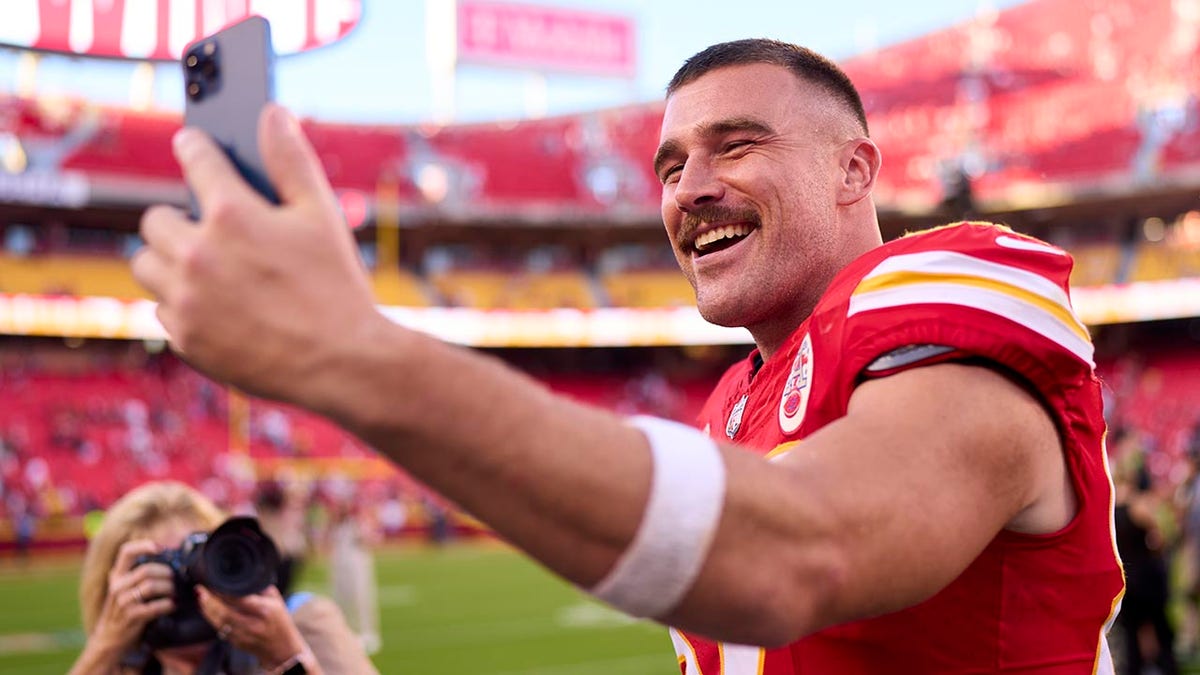 Travis Kelce, #87 of the Kansas City Chiefs, celebrates after defeating the Chicago Bears at GEHA Field at Arrowhead Stadium on Sept. 24, 2023 in Kansas City, Missouri. (Cooper Neill/Getty Images)
Kelce addressed the rumors on "The Pat McAfee Show" after his brother, Jason, added to the mix during the week when he said he believed they are "100% true."
Kelce does not mind it at all. While he did not necessarily confirm what has been said about the suspected couple, Kelce did divulge what he told Swift recently.
CLICK HERE TO GET THE FOX NEWS APP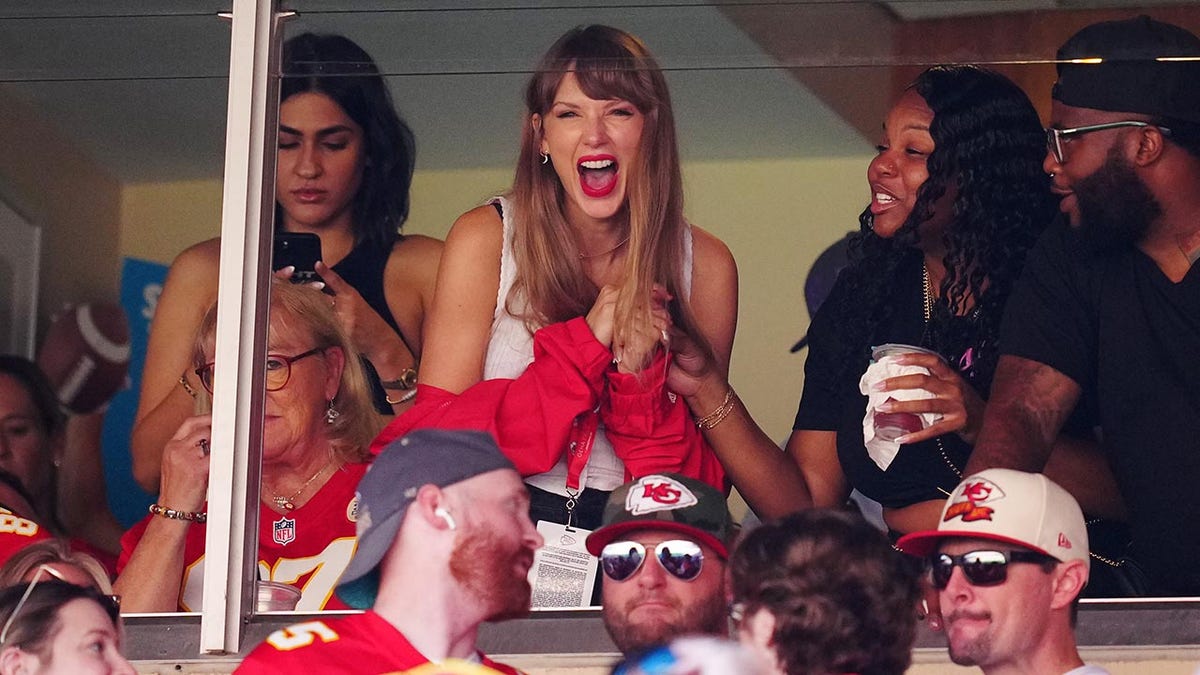 Taylor Swift smiles during the first half of a game between the Chicago Bears and the Kansas City Chiefs at GEHA Field at Arrowhead Stadium on Sept. 24, 2023 in Kansas City, Missouri. (Jason Hanna/Getty Images)
"It's life, baby," Kelce told McAfee about the rumors spreading. "I threw the ball in her court and told her, 'I've seen you rock the stage in Arrowhead. You might have to come see me rock the stage in Arrowhead and see which one's a little more lit.' We'll see what happens in the near future."
Ryan Gaydos is a senior editor for Fox News Digital.