An Egyptian businessman accused of bribing Sen. Bob Menendez, D-N.J., was arrested at a New York City airport Tuesday before pleading not guilty to federal corruption charges.
Wael Hana, who prosecutors say helped arrange meetings and dinners between Menendez, his wife Nadine Menendez and Egyptian military and intelligence officials, voluntarily flew back from Egypt and was arrested at John F. Kennedy International Airport Tuesday morning, according to his attorney, Lawrence J. Lustberg.
Later that afternoon, the 40-year-old originally from Egypt who primarily resided in New Jersey during the alleged yearslong bribery scheme, appeared before Magistrate Judge Ona T. Wang in Lower Manhattan where he pleaded not guilty to the charges brought in a federal indictment unsealed Friday in the Southern District of New York. Hana was then released on a $5 million personal recognizance bond after the judge set strict restrictions, including requiring him to surrender his passport and wear a GPS ankle monitor, the New York Times reported.
Menendez, his wife and two other co-defendants, Jose Uribe and Fred Daibes, are all scheduled to be arraigned in federal district court Wednesday morning.
SEN. BOB MENENDEZ'S CONGRESSMAN SON ANNOUNCES HOUSE RE-ELECTION BID DAYS AFTER FATHER'S CORRUPTION INDICTMENT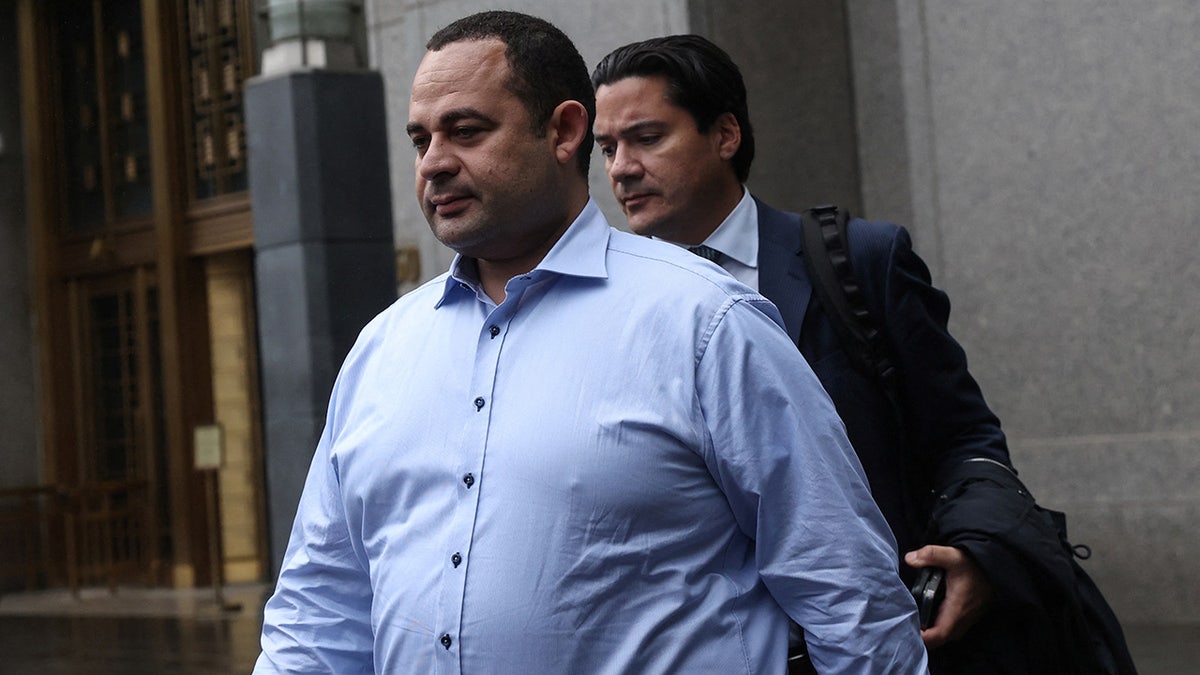 Wael Hana, charged in connection to an alleged years-long bribery scheme with Sen. Bob Menendez, leaves the U.S. Courthouse in New York City, Sept. 26, 2023. (REUTERS/Shannon Stapleton)
The senator, who until last week was chair of the Senate Foreign Relations Committee, held a news conference Monday during which he rejected calls to resign and insisted he would be exonerated. Menendez also defended his record on Egypt and insisted that the hundreds of thousands of dollars in cash the FBI found at his and his wife's home in New Jersey were withdrawn from personal savings accounts for emergency purposes. He argued that because his parents fled Communist Cuba, he has always been wary of potential government seizures.
As either chair or ranking member of the Senate Foreign Relations Committee since 2018, Menendez possessed substantial influence over foreign military sales and foreign military financing to Egypt. During the time frame of the alleged bribery scheme from 2018 until 2022, the U.S. government supplied substantial military aid to Egypt, including in the form of grants of over $1 billion per year and in the form of direct government-to-government sales of military equipment, according to the indictment.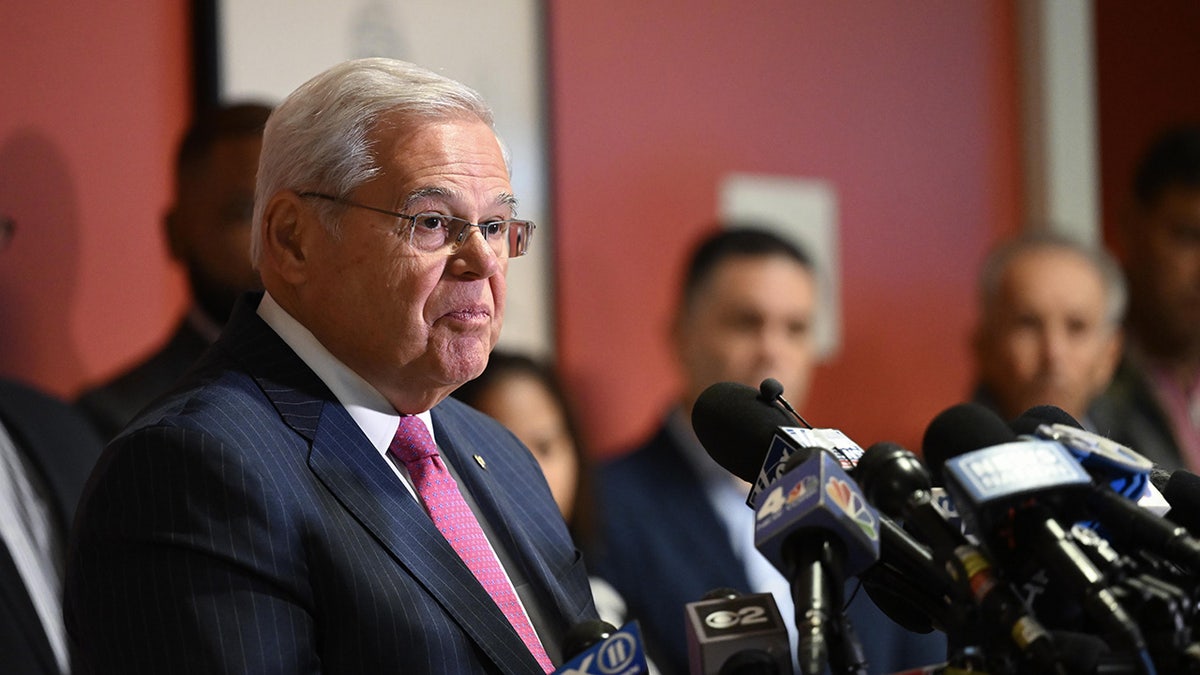 Sen. Bob Menendez rejected accusations of corruption and calls from fellow Democrats to step down from Congress after he was indicted for a second time at a press conference held in Union City, New Jersey, on Sept. 25, 2023. (Fatih Aktas/Anadolu Agency via Getty Images)
The indictment also accuses Menendez of improperly pressuring an official at the U.S. Department of Agriculture to seek to protect a business monopoly granted to Hana by Egypt for supplying halal meat. The senator is alleged to have taken actions seeking to disrupt a criminal investigation related to Uribe and his associates. Uribe, a New Jersey businessman who worked in trucking and insurance, previously had his broker license revoked due to a fraud conviction.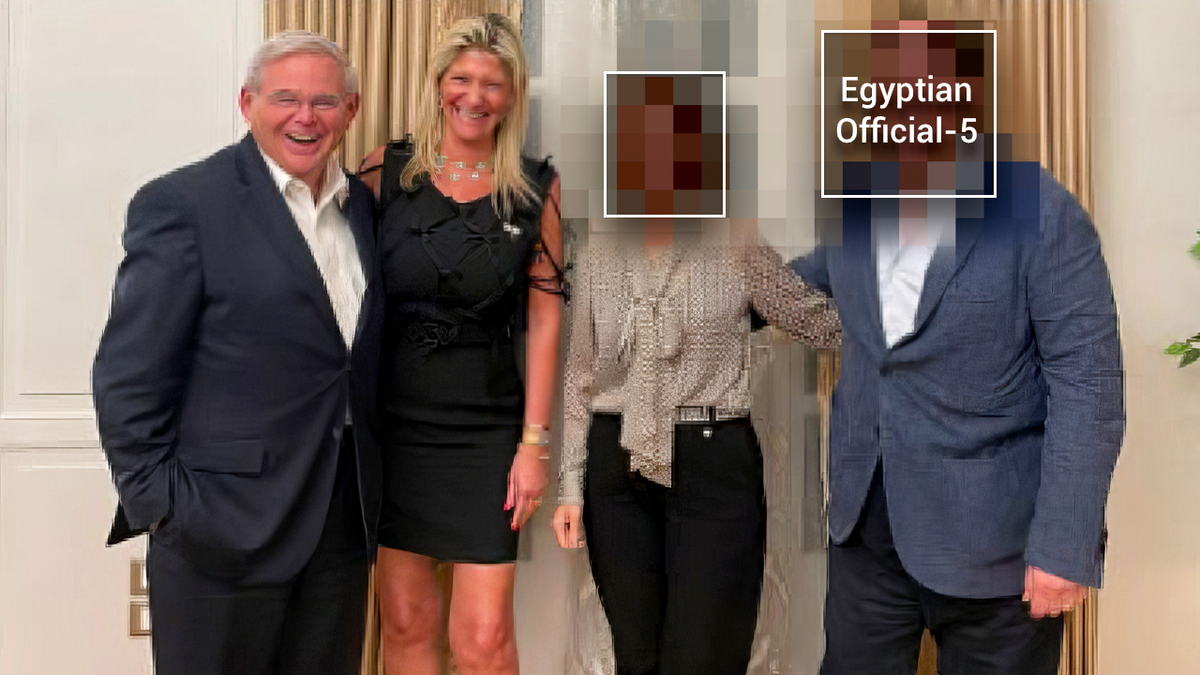 An evidence photo depicts Sen. Bob Menendez, Nadine Menendez and an Egyptian official during a meeting at the official's private home. (U.S. Attorney's Office)
Prosecutors say Menendez recommended that President Biden nominate a U.S. attorney who the senator believed he could influence with respect to Daibes and sought to disrupt a federal criminal prosecution of Daibes undertaken by the U.S. Attorney's Office for the District of New Jersey. Daibes is a New Jersey real estate developer and founder of a New Jersey-based bank who was a longtime campaign fundraiser for Menendez. He was charged in 2018 with obtaining loans under false pretenses from that bank.
SEN. BOB MENENDEZ MAKES ANNOUNCEMENT ON POLITICAL FUTURE, INSISTS HE'LL BE EXONERATED ON FEDERAL INDICTMENT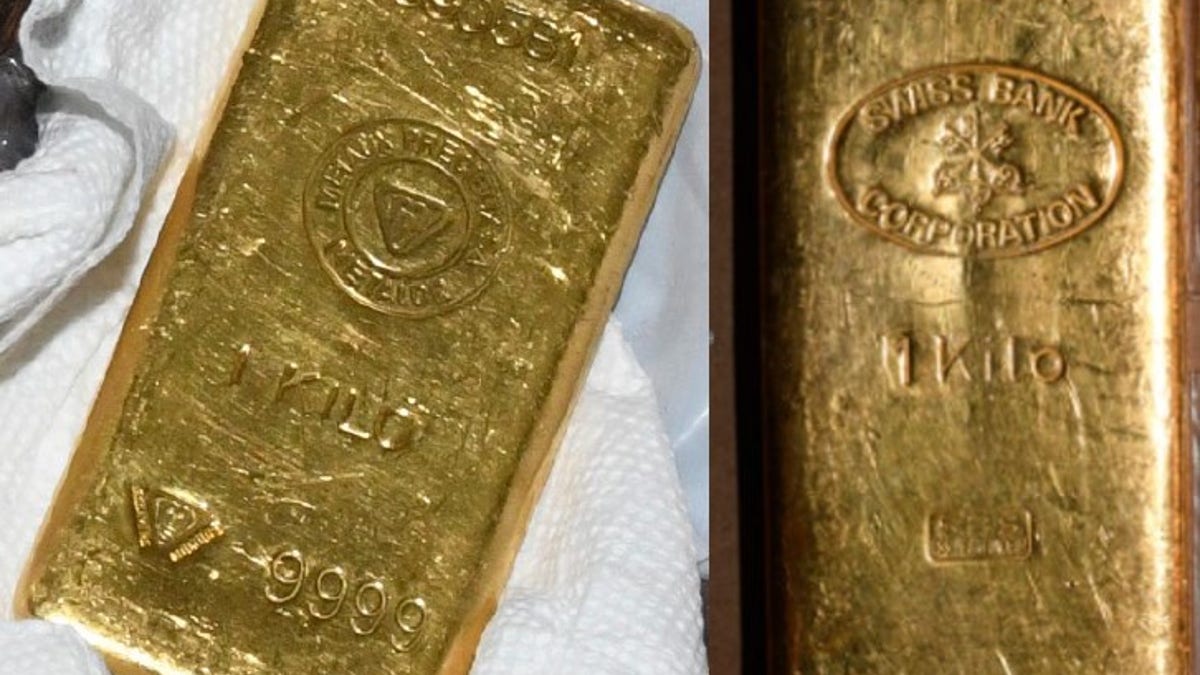 An image captured by federal agents of gold bars discovered in Sen. Bob Menendez's home. (United States District Court for the Southern District of New York)
In June 2022, the FBI executed a search warrant at Menendez's home where federal agents observed what prosecutors say are many of the fruits of the alleged bribery scheme, including cash, gold, the luxury convertible and home furnishings. Prosecutors say $480,000 in cash, much of it stuffed into envelopes and hidden in clothing, closets, and a safe, was discovered in the home, as well as over $70,000 in cash in Nadine's safe deposit box. Some of the envelopes contained the fingerprints and/or DNA of Daibes or his driver, according to the indictment.
Other envelopes were found inside jackets bearing Menendez's name and hanging in his closet.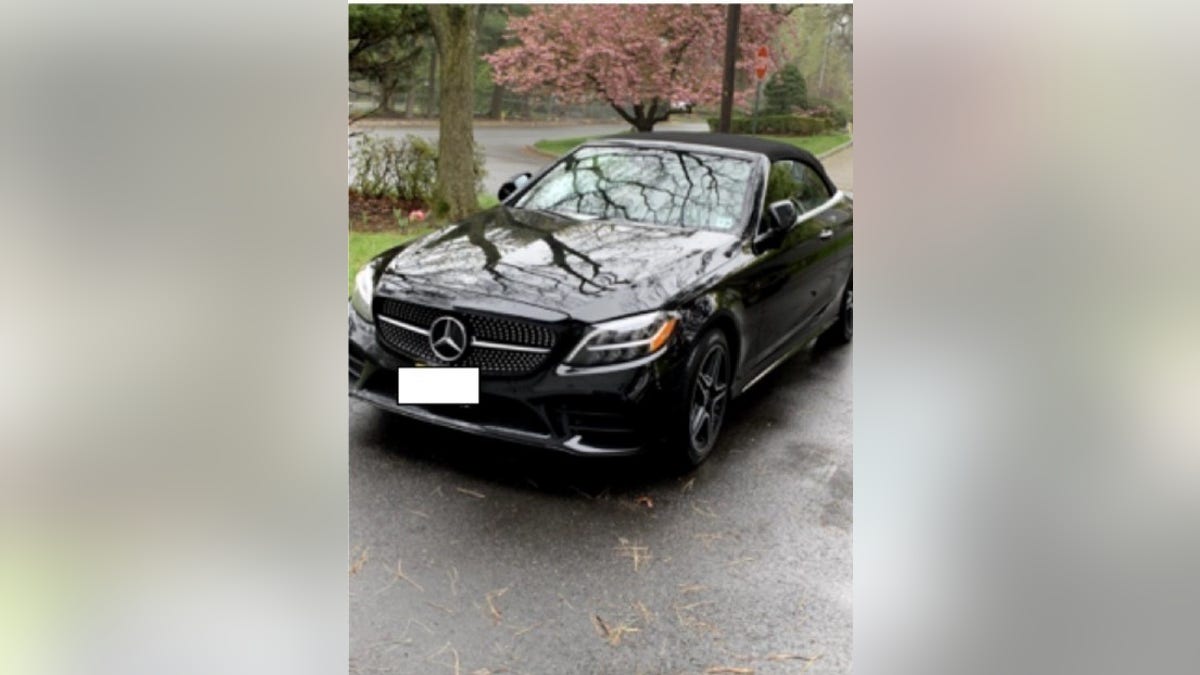 A photograph taken by investigators of a luxury car that was allegedly given to Sen. Bob Menendez as a bribe. (United States District Court for the Southern District of New York)
Prosecutors released photos showing bars of the Egyptian gold, stacks of cash and the Mercedes-Benz convertible found at the house.
CLICK TO GET THE FOX NEWS APP
The indictment charges all five co-defendants with one count of conspiracy to commit bribery and conspiracy to commit honest services wire fraud.
Menendez – who reportedly has hired Hunter Biden's defense attorney Abbe Lowell to represent him, – and his wife additionally face a charge of conspiracy to commit extortion under the color of official right, meaning that they allegedly parlayed the senator's official position to force someone to hand over something of value.
Danielle Wallace is a reporter for Fox News Digital covering politics, crime, police and more. Story tips can be sent to danielle.wallace@fox.com and on Twitter: @danimwallace.