Tech mogul Elon Musk tangled with the German government on Friday over mass migration into Europe amid growing scrutiny of the migrant crises in both the U.S. and Europe.
Musk reacted to video posted on X, formerly known as Twitter, purportedly showing "German" non-governmental organization boats in the Mediterranean Sea rescuing male migrants. The post said the migrants were "unloaded in Italy" and the organizations are subsidized by the German government.
"Is the German public aware of this?" Musk, who owns X, asked.
ELON MUSK LIVESTREAMS BORDER TO GIVE PEOPLE FIRSTHAND ACCOUNT OF MIGRANT CRISIS
The question brought a terse response from the German government.
"Yes. And it's called saving lives," the German Foreign Office said in a post.
Musk in turn was surprised by the European country's acceptance of responsibility for the transports.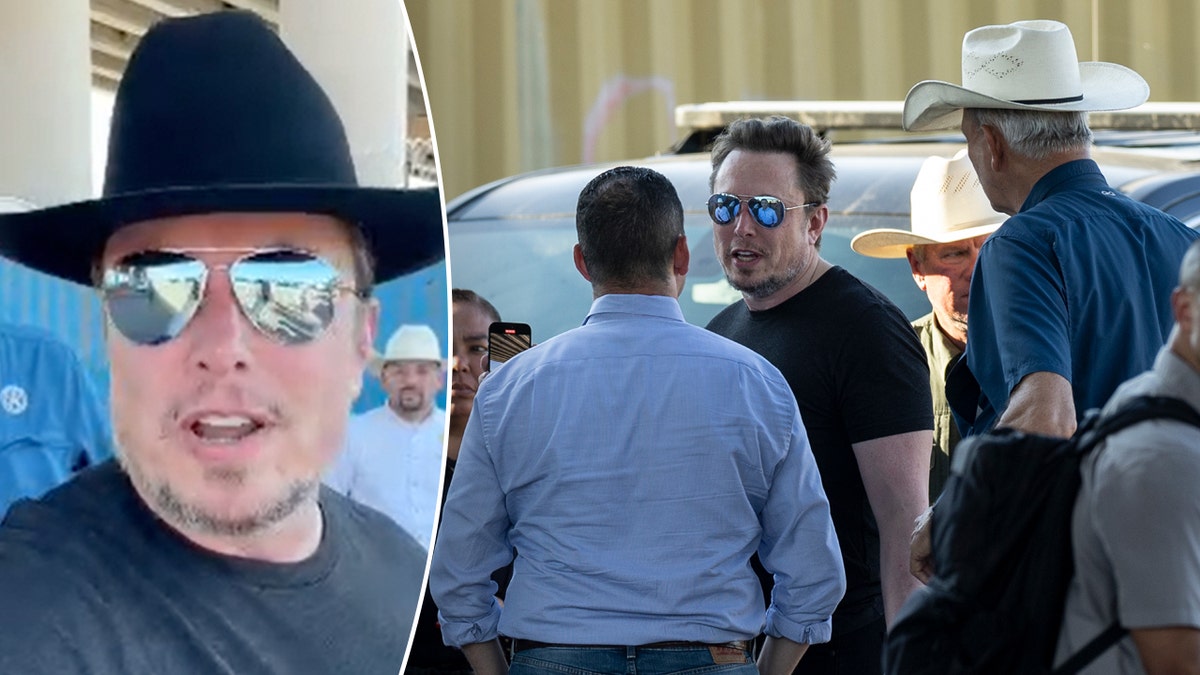 Tesla, X *formerly Twitter) CEO Elon Musk paid a visit to Eagle Pass, Texas to see for himself the migrant situation on the ground on Thursday, September 28, 2023. Musk also livestreamed what he saw on X.
"So you're actually proud of it. Interesting. Frankly, I doubt that a majority of the German public supports this. Have you run a poll?" he asked.
"Surely it is a violation of the sovereignty of Italy for Germany to transport vast numbers of illegal immigrants to Italian soil? Has invasion vibes …" Musk added.
Europe has been struggling to deal with a new wave of migrants coming across the Mediterranean from Africa, with Italian Prime Minister Giorgia Meloni last week calling on the European Union to create a naval blockade.
ITALY'S CALL FOR NAVAL BLOCKADE MAY BE ONLY WAY TO STEM EUROPE'S MIGRANT CRISIS, EXPERT SAYS
Meanwhile, the U.S. is also seeing record numbers at its southern border, with August's numbers marking the highest on record for the month, and September likely to outpace those highs as well.
Musk has been engaged on border issues, and this week visited the U.S.-Mexico border in Eagle Pass, Texas. Musk live-streamed his visit, donning a black cowboy hate and said he was talked about touring the border and speaking with officials to "eyeball the situation to get the real story.
"This is real-time, unfiltered," he said. "What you see is what I see," he said.
CLICK HERE TO GET THE FOX NEWS APP
Musk then said as an immigrant himself, he is "extremely pro immigrant," but explained that there needs to be expanded immigration that allows hardworking and honest people to legally come to the U.S., but restrict immigrants who are going to break the law.
Fox News' Greg Wehner contributed to this report.
Adam Shaw is a politics reporter for Fox News Digital, primarily covering immigration and border security.
He can be reached at adam.shaw2@fox.com or on Twitter.