The family of a Georgia inmate who died this summer after being found unresponsive inside his cell at the Fulton County Jail in Atlanta is now accusing a sheriff of having "blood" on his hands over "medical neglect."
Kimyotta Stinson, the sister of Montay Stinson – who passed away on July 31 – directed the remark to Fulton County Sheriff Patrick Labat on Tuesday as family attorney Kenneth Muhammed cited the 40-year-old's cause of death as being "hypertensive cardiovascular disease."
"My brother being in that cell should not have been his death wish. Not at all. My family and I want justice for my brother and I plan, and we intend to do just that," Kimyotta Stinson said. "Sheriff, my brother's blood is on your hands, it's on your hands sir, it's on your hands. And it is up to you to do your sworn duty sir and make this right.
"Too many men and women are dying at the hands of Fulton County Jail," she added. "If that doesn't speak to us as a whole then something is wrong."
GEORGIA INMATE EATEN ALIVE BY BUGS IN CONDITIONS 'NOT FIT FOR A DECEASED ANIMAL,' FAMILY ATTORNEY SAYS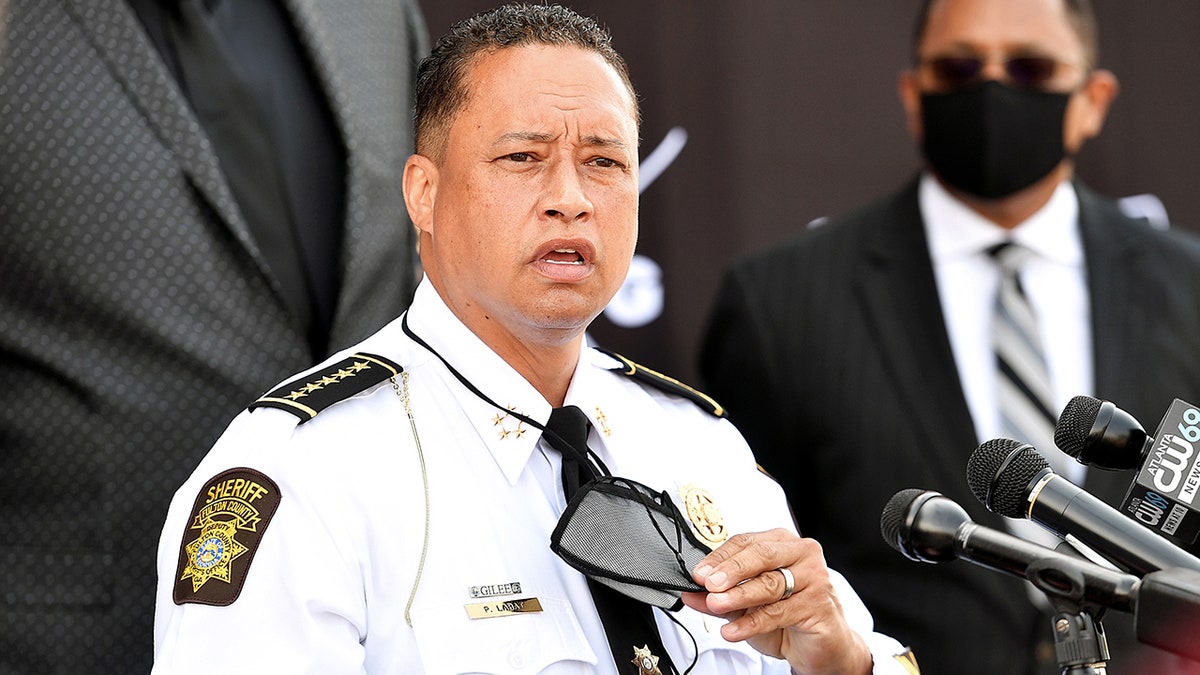 Fulton County Sheriff Patrick Labat speaking in April 2021. Montay Stinson's sister is accusing him of having "blood" on his hands following her brother's death. (Photo by Paras Griffin/Getty Images for Pepsi Stronger Together)
The Fulton County Sheriff's Office did not immediately respond Wednesday to a request for comment from Fox News Digital.
At least 10 people have died at the Fulton County Jail this year, according to Fox5 Atlanta. The Justice Department announced in July that it had launched an investigation into the conditions there.
Another inmate, Lashawn Thompson, was allegedly eaten alive by bugs in his Fulton County Jail cell while awaiting trial for a June 2022 misdemeanor simple battery charge, his family's attorney said in April.
In Stinson's case, the Fulton County Sheriff's Office said he was "found unresponsive in his cell on Monday, July 31, 2023, at approximately 11:45 p.m." and that efforts to revive him by jail and medical personnel were "unsuccessful."
"Stinson was found with no obvious signs of injury," the sheriff's office said. "Stinson was arrested by the Atlanta Public Schools Police Department and booked into the Rice Street Jail on October 5, 2022. He was being held on a 2nd degree burglary charge with a $3,000 bond."
MAN DIES IN FULTON COUNTY JAIL AFTER BEING FOUND UNRESPONSIVE, THE 6TH INMATE TO DIE SINCE JULY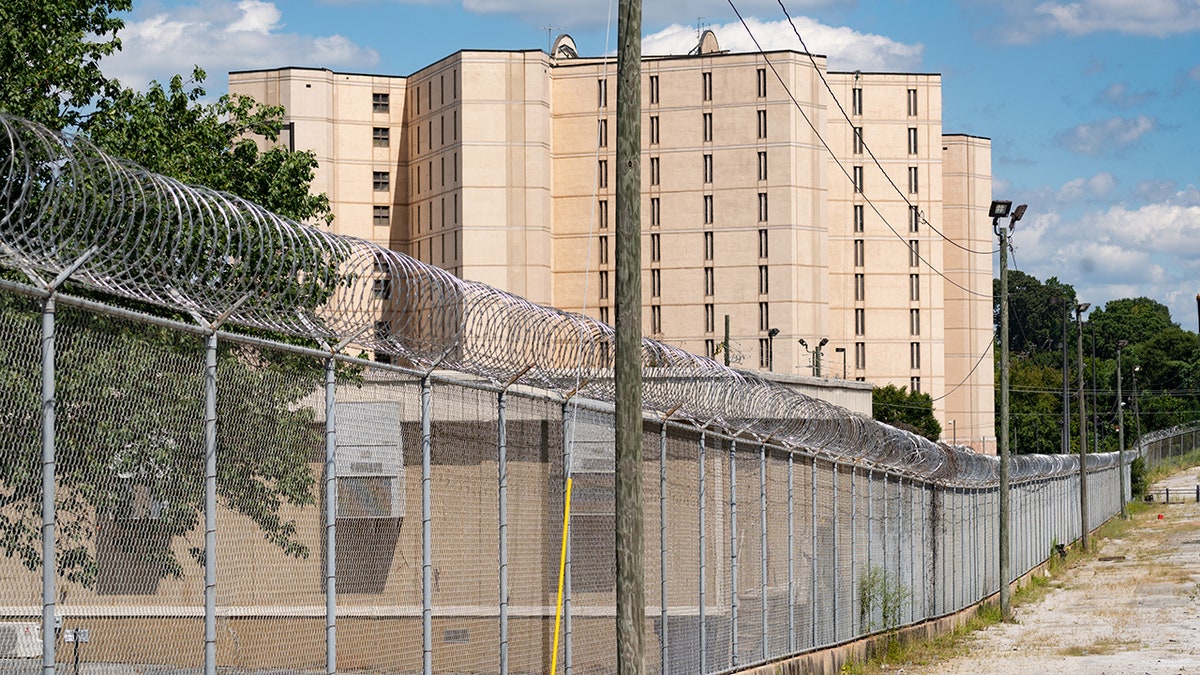 An exterior view of the Fulton County Jail in Atlanta. (Megan Varner/Getty Images)
Muhammed said on Tuesday, "Leading up to this tragic evening, Montay reported to his family that he was experiencing multiple medical problems that were not being addressed.
"He stated to family members that he had problems in his stomach, he was feeling stomach pain and it felt as if his stomach was going to drop out at one point," Muhammed said. "He reported that there were problems in the chest area and pain that he was feeling. That he reported that information to deputies on multiple occasions and that he felt that he was not getting proper medical attention."
Muhammed added "We have a Fulton County Medical Examiner's medical examination that has been done and we have those results, and it reports that he had hypertensive cardiovascular disease and that was listed as the underlying cause of death and that the cause of death was natural."
Kimyotta Stinson described Montay as being a "loving, kind brother" who would "give you the shirt off his back."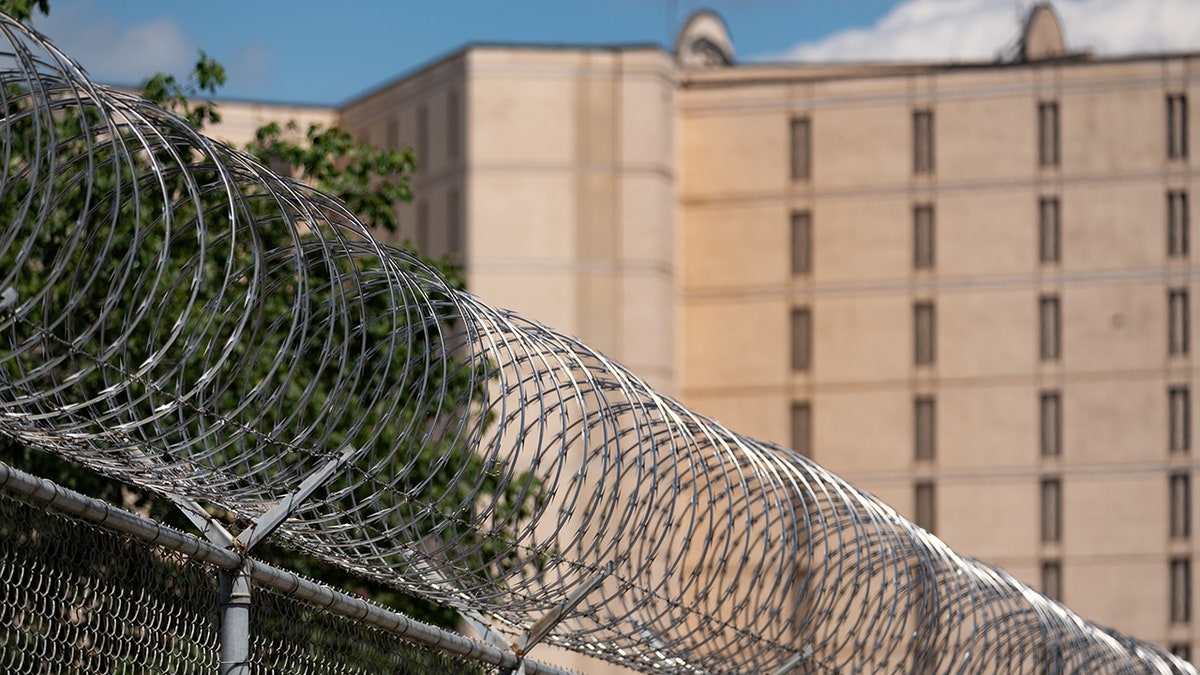 There have been 10 inmate deaths so far this year at the Fulton County Jail, according to Fox5 Atlanta. (Megan Varner/Getty Images)
CLICK HERE TO GET THE FOX NEWS APP
"My brother did not have to die in this manner because of neglect -- medical neglect -- from the Fulton County Sheriff's Office," she said. "Their duty, sworn duty, is not only to maintain order but to also care about the safety of every single inmate in there. They failed my brother."
Fox News' Audrey Conklin contributed to this report.
Greg Norman is a reporter at Fox News Digital.