FIRST ON FOX — A bipartisan group of women senators penned a letter to Defense Secretary Lloyd Austin and Secretary of Veterans Affairs Denis McDonough to urge the leaders to give hundreds of female combat veterans access to vital benefits.
"These heroic women served our country, facing the same life-threatening danger that other combat veterans faced," Sen. Jacky Rosen, D-Nev., one of the lawmakers leading the effort, told Fox News Digital.
At issue is the case of about 310 women veterans, who the lawmakers say deployed and served alongside special operations forces in both Iraq and Afghanistan. Their service in the conflicts came before female service members were formally allowed to serve in combat roles, according to a press release from the senators, serving instead as part of cultural support teams that were tasked with outreach to Iraq and Afghanistan's female populations.
TROOPS PLAGUED BY FILTHY CONDITIONS, SQUATTERS IN MILITARY BARRACKS: REPORT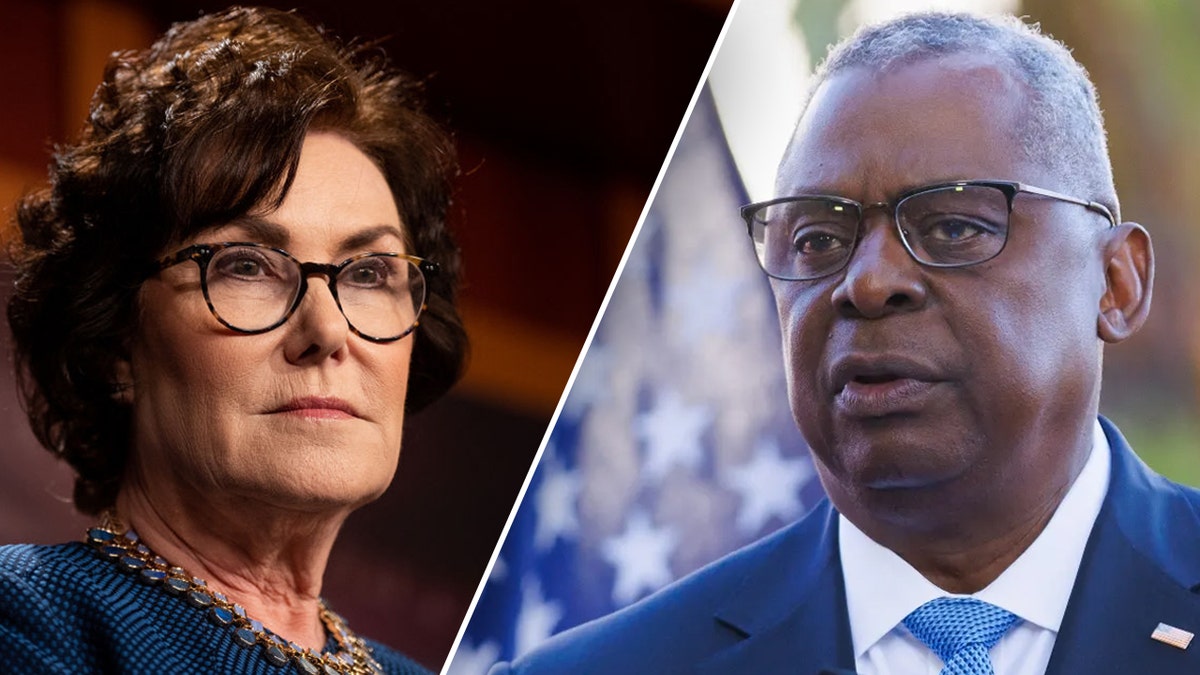 Sen. Jacky Rosen and Defense Secretary Lloyd Austin (Bill Clark/CQ-Roll Call | Ian Waldie/Bloomberg via Getty Images)
Many of those female service members accompanied their male counterparts on missions such as raids, the lawmakers argued, sustaining injuries that they have not been fairly compensated for in the aftermath because of the lack of recognition of their combat service.
"Their military records do not accurately reflect their combat service, despite accompanying special operations forces on raids and sustaining injuries," Rosen said.
The letter argues that these female veterans have "been turned away by the VA" and "unable to convince a clinician that their injuries such as post-traumatic stress, traumatic brain injuries, and disabling physical trauma are combat-related.
"Due to these administrative oversights, we call upon you to remedy these errors so our nation may properly recognize and care for our female combat veterans," the letter reads.
CLICK HERE FOR MORE US NEWS
Rosen was joined in sending the letter by Sen. Joni Ernst, R-Iowa, who urged the VA to "ensure that all of our service members and veterans have accurate military records and receive the care and benefits they earned."
"As the first female combat veteran to serve in the U.S. Senate, I'll continue fighting for the hundreds of women who played critical roles in Afghanistan and Iraq," Ernst told Fox News Digital. "Those who served deserve our full thanks and support."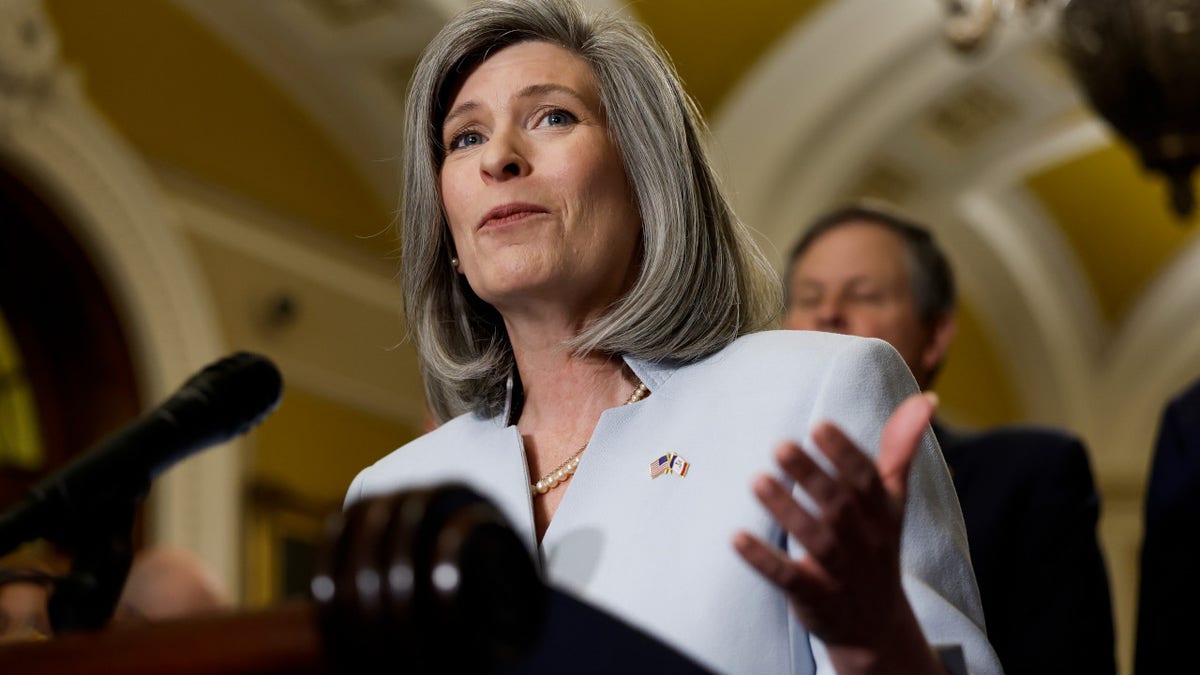 Sen. Joni Ernst (Anna Moneymaker/Getty Images)
The letter, which was also signed by Sens. Tammy Duckworth, D-Ill., Lisa Murkowski, R-Alaska, and Maggie Hassan, D-N.H., comes after Rosen introduced bipartisan legislation named the "Jax Act" earlier this year to mandate that the Biden administration recognize the combat service of female veterans and open up access to vital combat benefits.
"I'm calling on the Biden administration to right this decades-long wrong by correcting these service members' records and ensuring they finally get the recognition and benefits they are owed," Rosen told Fox News Digital.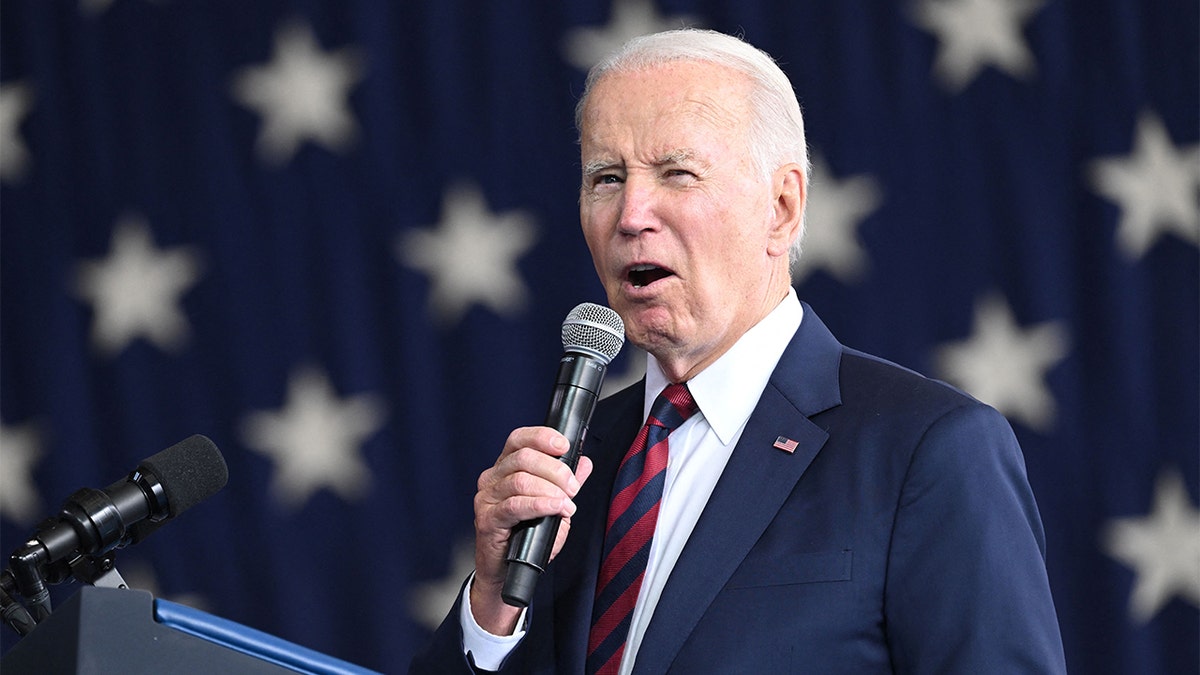 President Joe Biden (Saul Loeb/AFP via Getty Images)
The White House did not immediately respond to a Fox News request for comment.
CLICK HERE TO GET THE FOX NEWS APP
While the letter notes the legislative effort led by Rosen, the lawmakers urged the Defense Department and VA to review and take the step of reviewing "personnel records and denied disability claims of these women now" and "act on your findings so that they may be properly recognized and compensated for their service."
"We are committed to ensuring that all service members and veterans have accurate military service records and receive the care and benefits they have earned," the letter concludes. "We appreciate your attention to this important matter and urge you to rectify this issue by your own authority."
Reached for comment by Fox News Digital, a U.S. Defense official said "the department will respond as appropriate" once it receives the letter, noting that process is the same "with all congressional correspondence."
Meanwhile, VA Press Secretary Terrence Hayes told Fox News Digital that the female veterans are "heroes who served our country admirably and with distinction" but noted that the VA "cannot make changes to those records," referring those questions to the Department of Defense.
"Whenever they apply for benefits at VA, we will take all evidence into account – including additional records, medals, testimonials, and statements from current or former servicemembers who served alongside them – to affirm their combat experience and ensure they receive the care and benefits they've earned," Hayes said.