The House of Representatives will vote Saturday on a short-term spending bill aimed at avoiding a government shutdown.
The funding patch would last for 45 days past the end of the fiscal year, which concludes at midnight Sunday, Oct. 1. The bill would also include $16 billion for U.S. disaster relief aid that President Biden requested over the summer, Speaker Kevin McCarthy, R-Calif., said on Saturday.
The bill would also be a "clean" extension of the current year's funding priorities, which were set by the Democratically-held Congress last year.
It comes after House Republicans tried and failed to pass a stopgap funding bill, known as a continuing resolution (CR), filled with conservative policy items like border security and spending cuts.
The bill is being expedited past normal processes, and will need two-thirds of the House for approval — meaning Democrats will have to vote in favor of the plan for it to pass.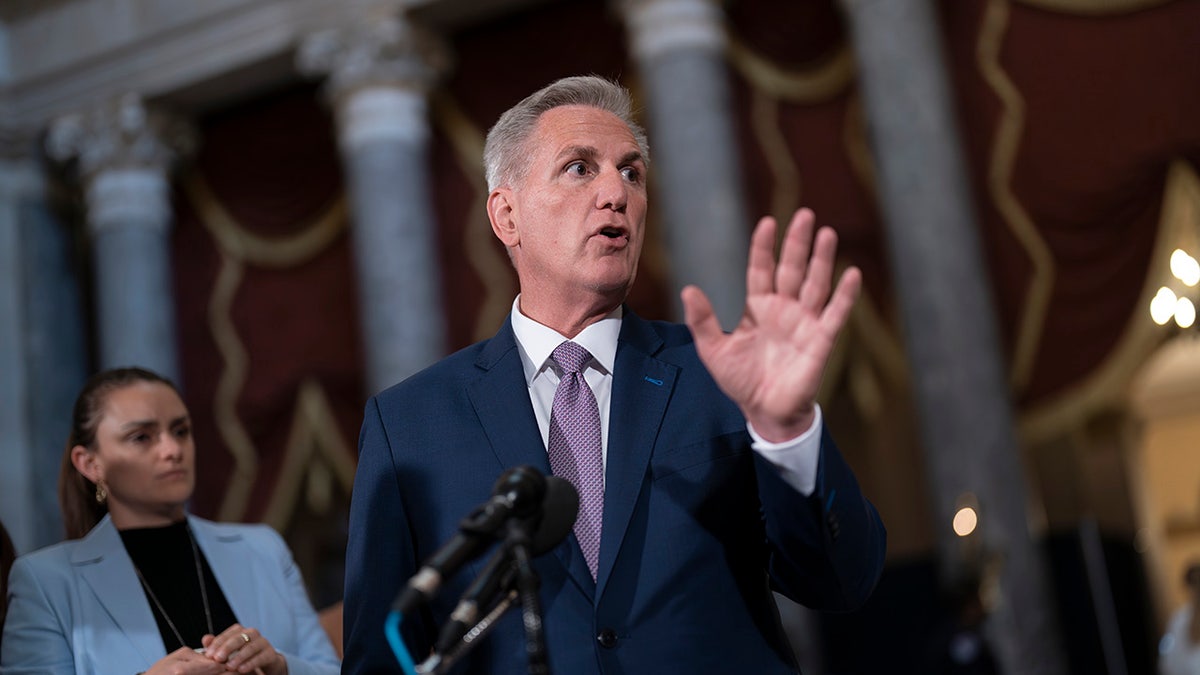 Speaker of the House Kevin McCarthy, R-Calif., talks to reporters just after the Republican majority in the House narrowly passed a sweeping debt ceiling package as they try to push President Joe Biden into negotiations on federal spending, at the Capitol in Washington, Wednesday, April 26, 2023. (AP Photo/J. Scott Applewhite)
This story is breaking and will be updated…
Elizabeth Elkind is a reporter for Fox News Digital focused on Congress as well as the intersection of Artificial Intelligence and politics. Previous digital bylines seen at Daily Mail and CBS News.