J.J. Watt's playing days in the NFL are over, but is he looking to start a coaching career right away?
Watt has been active on social media since his final season in the NFL with the Arizona Cardinals ended. On Monday, he posted a very interesting picture with no captain that has the NFL world buzzing.
The picture showed Watt and his former Houston Texans teammate, DeMeco Ryans, smiling with their jerseys on.
CLICK HERE FOR MORE SPORTS COVERAGE ON FOXNEWS.COM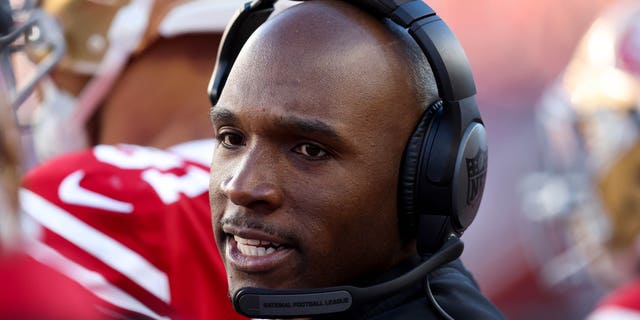 Defensive coordinator DeMeco Ryans of the San Francisco 49ers looks on during the first half against the Dallas Cowboys in the NFC divisional playoff game at Levi's Stadium on Jan. 22, 2023, in Santa Clara, California. (Lachlan Cunningham / Getty Images)
Ryans is one of the hottest names among head coach candidates after serving as the San Francisco 49ers' defensive coordinator for the past two seasons after Robert Saleh became head coach of the New York Jets.
One of the teams that appear very interested in Ryans is the Texans, so could Watt be interested in joining his coaching staff if he were named their next head coach?
JJ WATT CAN'T HOLD BACK TEARS WHILE WATCHING TOUCHING CONGRATULATORY VIDEO
Watt could also be simply showing his support to Ryans potentially joining their former squad. Ryans reportedly told the Denver Broncos that he is no longer interested in their head coach vacancy, which has led to speculation that Ryans believes he's going to be Houston's next man to lead the franchise.
Watt and Ryans were only teammates for one season in Houston, as the latter eventually signed with the Philadelphia Eagles prior to the 2012 season after six seasons with the Texans. Ryans totaled two Pro Bowls while he was there.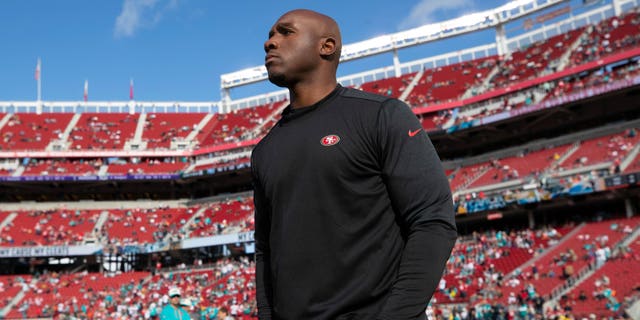 Defensive coordinator DeMeco Ryans of the San Francisco 49ers looks on before the game against the Miami Dolphins at Levi's Stadium on Dec. 4, 2022, in Santa Clara, California. (Michael Zagaris / San Francisco 49ers / Getty Images)
Watt's rookie season didn't go the way he liked in 2011, but he was the AP Defensive Player of the Year in 2012 after Ryans left, tallying 20.5 sacks and 39 tackles for loss in 16 games. He'd win the award again in 2015.
CARDINALS' JJ WATT EMOTIONAL DURING STANDING OVATION IN FINAL GAME
"[My son] Koa's first ever NFL game. My last ever NFL home game. My heart is filled with nothing but love and gratitude. It's been an absolute honor and a pleasure," Watt wrote.
It's been an emotional ride toward the end for Watt, especially when he stepped off the field at Levi's Stadium where the 49ers and Cardinals fans in attendance gave him a standing ovation. He was a bit choked up as he slowly walked, savoring the moment before he embraced coaches and teammates on the sidelines.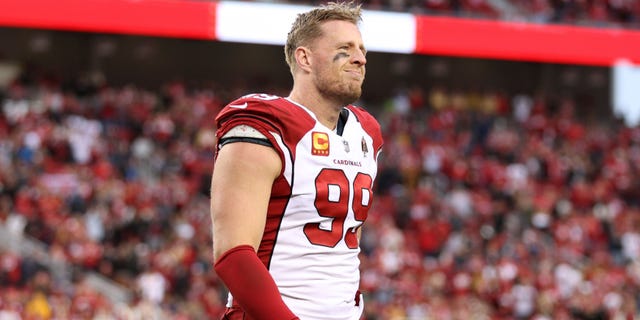 J.J. Watt of the Arizona Cardinals looks on after the game against the San Francisco 49ers at Levi's Stadium on Jan. 8, 2023, in Santa Clara, California. (Ezra Shaw / Getty Images)
CLICK HERE TO GET THE FOX NEWS APP
But perhaps Watt won't be away from the sideline for too long.
Scott Thompson is a sports writer for Fox News Digital.