NEWYou can now listen to Fox News articles.
jockey Taiki Yanagida tragically passed away in a New Zealand hospital on Tuesday. He is trampled by another horse.
New Zealand Thoroughbred Racing has confirmed that his 28-year-old jockey, based in Matamata, died shortly after 8pm. Cambridge on Wednesday He suffered a serious injury during a race for his club and was admitted to Waikato Hospital.
"We extend our deepest condolences to Taiki's family: his mother Kayano, his sisters Chiaki and Ayano, and his grandmother. We share our grief over the loss of a friendly, well-liked young man," New Zealand Thoroughbred Racing CEO Bruce Sherlock said in a statement..
Veteran jockey dies in 'pedestrian accident' on Kentucky Interstate, Churchill Downs says
"Taiki was recently able to return home with his family for a month after a long period of being unable to return home due to COVID-19.
}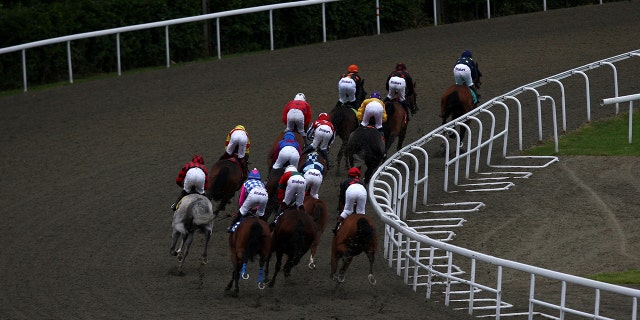 General view of fields in free entry Betdaq members Apprentice Handicap Stakes. (John Walton - PA Images via Getty Images)
More sports coverage on FOXNEWS.COM Click here for
According to the NZ Herald, Yanagita fell from his horse in the last race of the tournament. Then his helmet came off and he was soon rolled over by a horse and trampled by another.
Get the FOX News App
Yanagida was taken to hospital, reportedly in a coma and eventually succumbing to his injuries. He reportedly suffered brain and spinal cord injuries.
According to CBS SportsYanagida rode 162 winners. rice field.