"Real Time" host Bill Maher closed his show Friday night by begging Joe Biden to not seek reelection, predicting his decision to run will do "great damage" to Democrats and the country as the current president would lose to former President Trump in 2024.
Maher's monologue recapped comments he made on his "Club Random" podcast where he compared Biden to the late Justice Ruth Bader Ginsburg, whose decision not to step down during the Obama presidency helped pave the way for a 6-3 conservative majority as she was replaced by Trump appointee Justice Amy Coney Barrett.
"Someone has to convince President Biden that if he runs again, he's going to turn the country back over to Trump and go down in history as Ruth Bader Biden, the person who doesn't know when to quit, and so does great damage to their party and their country," Maher began the monologue.
BILL MAHER WARNS BIDEN IS ONLY DEM WHO'D LOSE TO TRUMP IN 2024: THE 'RUTH BADER GINSBURG OF THE PRESIDENCY'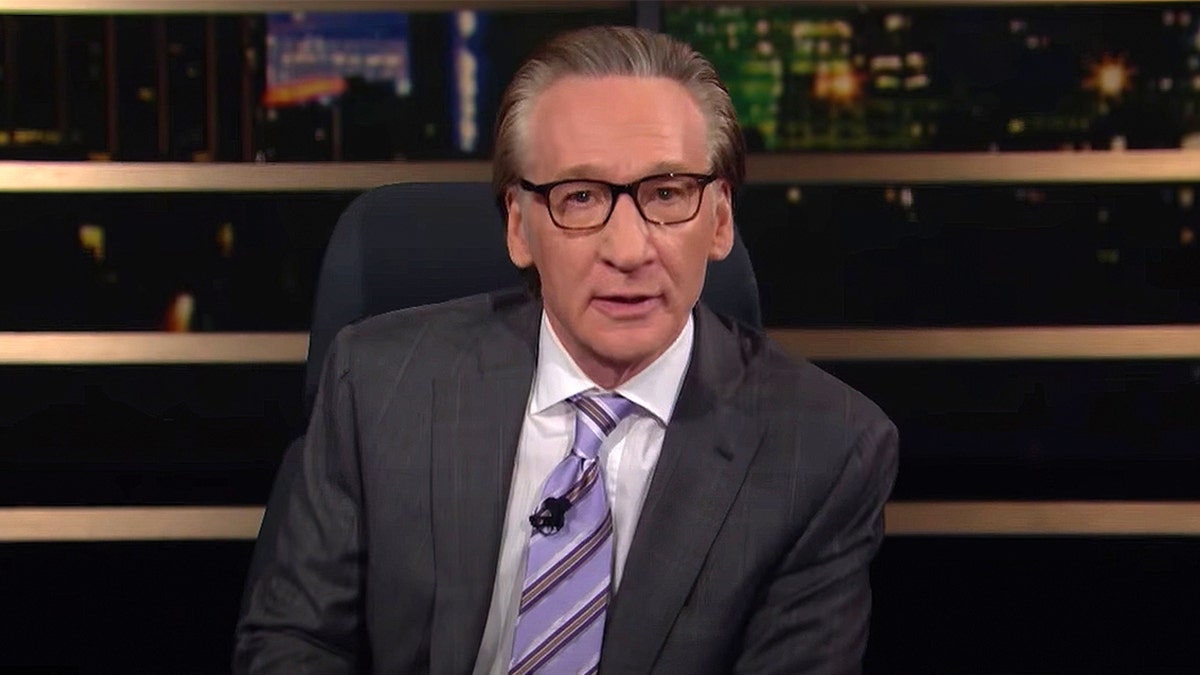 "Real Time" host Bill Maher doubled down on his prediction that President Biden would lose to former President Trump. (Screenshot/HBO)
The HBO star stressed that while he believes Biden can "do the job" as president, he can't "run for it," warning how the campaign season is "long" and quickly pointing out how it "gets icy in New Hampshire."
After listing the president's various accomplishments, Maher told viewers, "There's a term for Joe Biden, but not two."
"To those who say he beat Trump once, he'll do it again, I say things change. They always do," Maher said. "The parade moves on. 2024 is not 2020 in so many key ways, including yes, Biden being four years older. You can be a national treasure and still be too old for the job. If I'm on a plane and the pilot says 'This is your captain, Buzz Aldrin,' I'm getting off."
JOE ROGAN, BILL MAHER CLASH ON WHO'S 'WORSE,' BIDEN OR TRUMP: OUR CURRENT PRESIDENT IS 'MENTALLY COMPROMISED'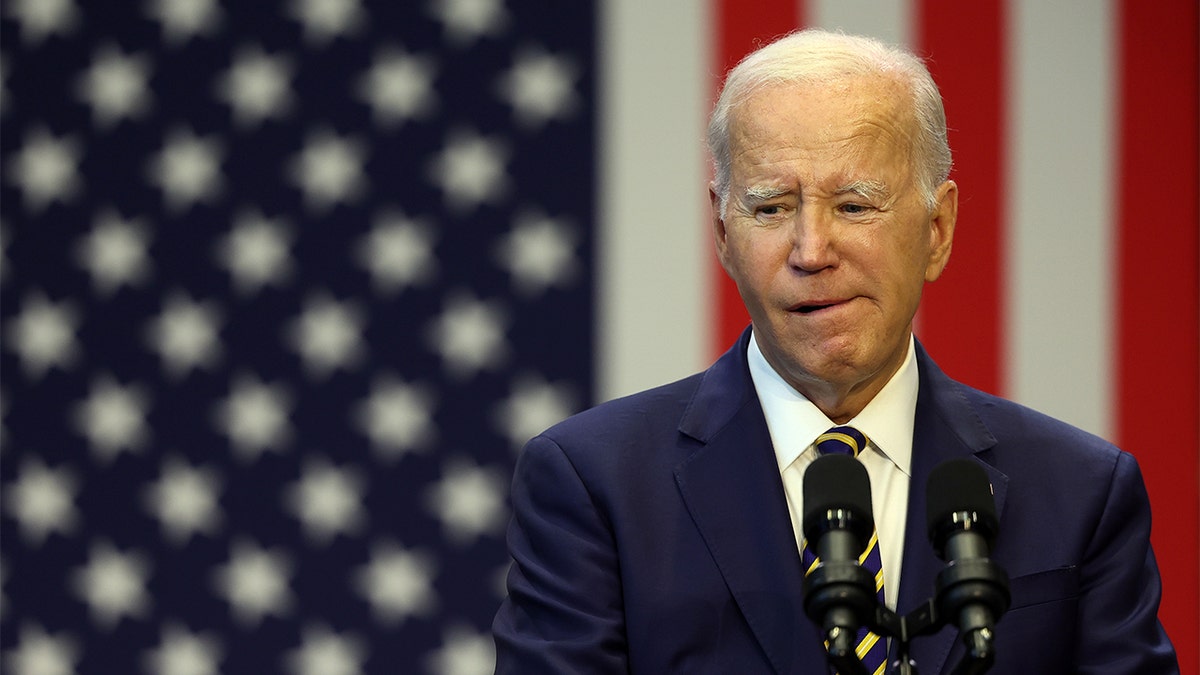 Maher nicknamed President Biden "Ruth Bader Biden," comparing his refusal to not leave the race to the late Justice Ruth Bader Ginsburg, who chose not to step down during the Obama presidency. (Kevin Dietsch/Getty Images)
Maher, a previous defender of Biden's when critics have attacked him over his age, argued while "judging by age is wrong" since people age differently, he stressed it's a "case by case basis" and cited Biden's recent botching of LL Cool J's name as proof that it's "time to go."
"Say what you want about Trump, but he remembers Kanye's name," Maher quipped. "At some point, perception becomes reality. What matters is voters think Biden's too old. What matters is he's gonna lose to Trump, who is almost the same age but his age just doesn't read like Biden's. Maybe it's because Trump is insane. Maybe it's because he's always a ball of white-hot anger, but for whatever reason, he looks robust. And Joe looks like his own skeletal remains."
BILL MAHER KNOCKS COLBERT, OTHER LATE-NIGHT HOSTS FOR PANDERING TO LIBERAL FANS: 'THOSE GUYS DON'T HAVE TAKES'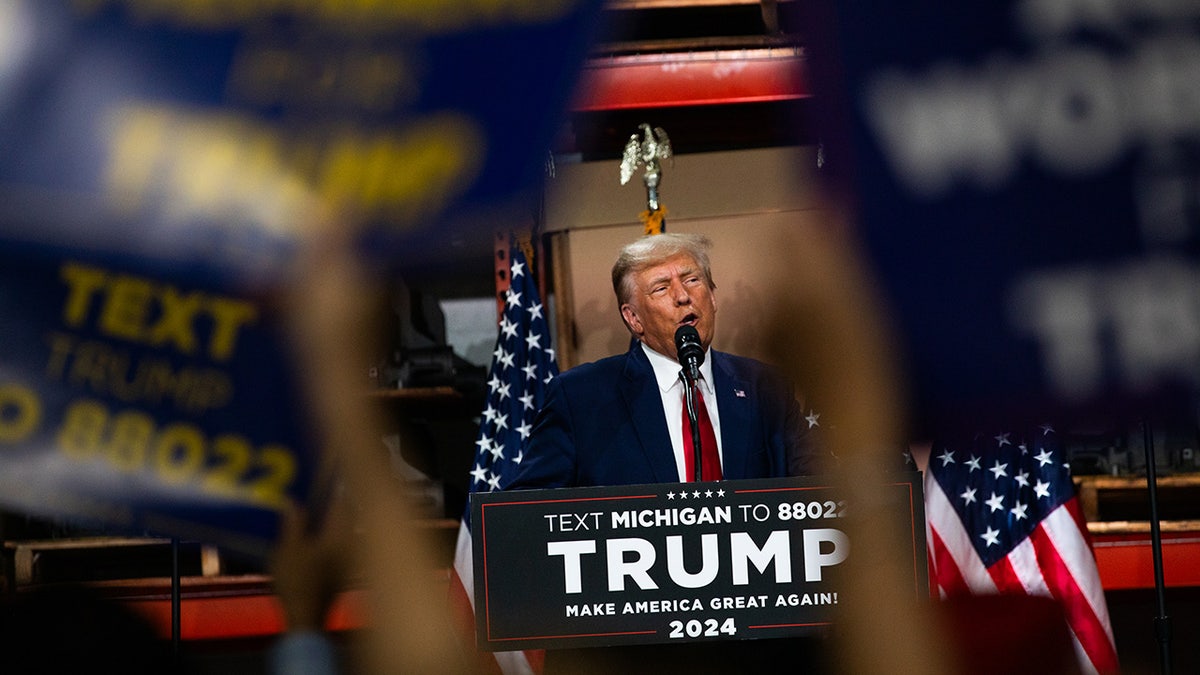 Maher admitted former President Trump looks "robust" while President Biden "looks like his own skeletal remains." (Emily Elconin/Bloomberg via Getty Images)
CLICK HERE TO GET THE FOX NEWS APP
"If this was 1860 when Joe first ran, this would not be an issue. You didn't have to look good. And there was no ubiquitous media to pick on every little mistake. The only people who saw the Lincoln-Douglas debates were the people who went to them. But Joe's debates next year will be televised to all and I don't think he's going to look good," Maher continued.
"Far from being the only one who could beat Trump in 2024, Biden may well be the only Democrat who would lose to him. James Carville told me any centrist Democrat around 50 or 60 would get 55% of the vote and I believe them… Biden is the one Democrat who gives pause to so many people even in his own party. Andrew Sullivan makes the necessary point that a new nominee for the Democrats would shift the dynamic immediately. Trump would be the tired, old guy retread hanging on to the past and the Democrat would now be the future. Let the Republicans be the party with the candidate who babbles nonsense, shouts at the TV and can't do ramps."
He made a direct plea to the president, "Joe, you did noble service for your country and you check that big box, the President of the United States. Of course, as a politician, you're naturally going to say 'but the work is not finished.' Of course not, it never is. But it's time to let someone else finish it."
For more Culture, Media, Education, Opinion and channel coverage, visit foxnews.com/media
Joseph A. Wulfsohn is a media reporter for Fox News Digital. Story tips can be sent to joseph.wulfsohn@fox.com and on Twitter: @JosephWulfsohn.