A man who climbed the platform at a campaign event in western New York last year and grappled with Republican gubernatorial candidate Lee Zeldin pleaded guilty Wednesday to a misdemeanor charge of assaulting a federal officer.
David Jakubonis, 44, faces up to a year in prison and a hefty fine at his sentencing, which is scheduled for December, U.S. Attorney for the Western District Trini Ross said in a news release.
At the campaign rally near Rochester, New York, in July 2022, Jakubonis approached then-U.S. Rep. Zeldin while carrying a keychain with two sharp points. According to prosecutors, the two men struggled, and Jakubonis pulled Zeldin down before being subdued.
SEN STEVE DAINES, LEE ZELDIN ENDORSE TRUMP TO BE PRESIDENT: 'BEST FOUR YEARS'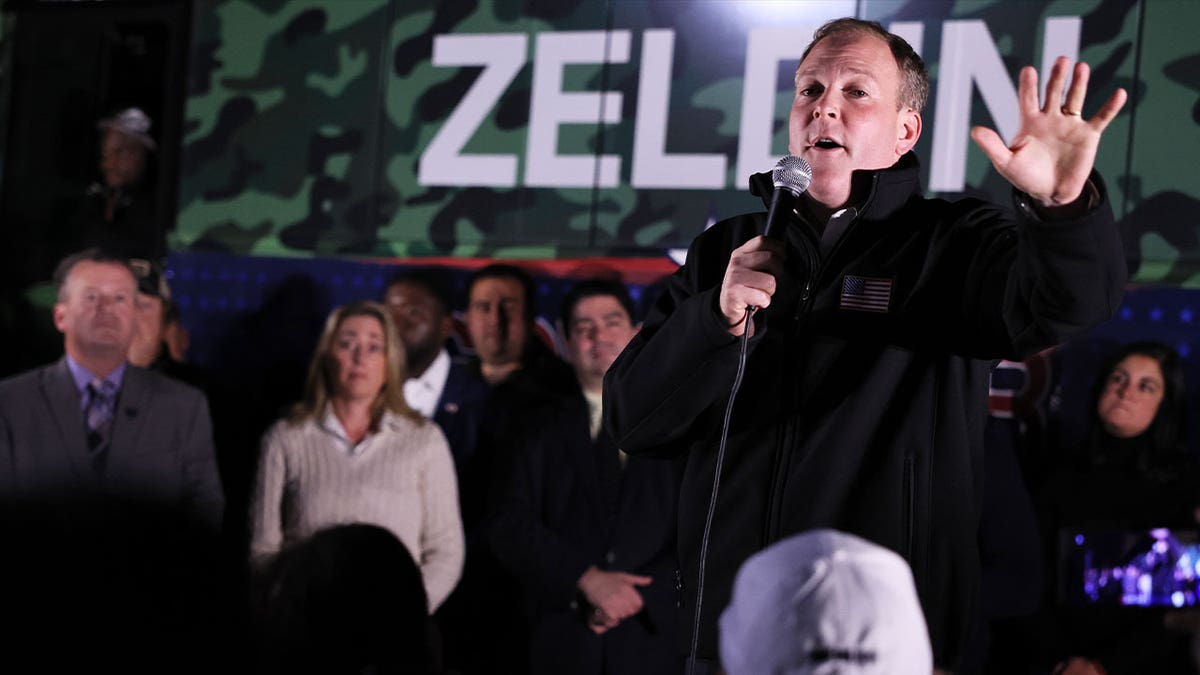 Republican gubernatorial nominee for New York Rep. Lee Zeldin speaks on Nov. 1, 2022, in the Staten Island borough in New York City. David Jakubonis, a man who accosted Zelden in 2022, has pleaded guilty to assault. (Michael M. Santiago/Getty Images)
CLICK HERE TO GET THE FOX NEWS APP
Jakubonis' attorneys said the Army veteran was drunk and was trying to get to the microphone. In October, he was released from jail to an alcohol treatment program.
Attorney John DeMarco said the misdemeanor plea was "a solid example of justice being reached."
In an email, he said, "This disposition is a positive result for Congressman Zeldin as a crime victim, a good result for David Jakubonis, a disabled and decorated veteran, who has demonstrated great resolve in his recovery efforts, a good result for veterans who deserve to have their special equities considered in a circumstance like this."