Valeriya Antonshchuk

Phil Helsel
Phil Helsel is a reporter for NBC News.
Antonio Planas
Antonio Planas is a breaking news reporter for NBC News Digital.
Chantal Da Silva contributed .
Authorities have arrested the man suspected in the killing of Baltimore tech entrepreneur Pava LaPere, a U.S. Marshal confirmed, as police announced plans to reveal details of the capture following a major manhunt.
Baltimore police said they planned to announce the "arrest of murder suspect Jason Billingsley" at a news conference at 11 a.m. ET Thursday. No further details were released and police did not immediately respond to requests for comment from NBC News early Thursday.
Deputy U.S. Marshal Albert Maresca Jr. confirmed Billingsley's arrest to Baltimore-based NBC affiliate WBAL-TV. He said the suspect, who is 32, was apprehended at a train station in Bowie, Maryland.
Billingsley had been wanted on a first-degree murder warrant in the killing of LaPere, the CEO and founder of the software startup EcoMap Technologies.
LaPere, 26, remembered by colleagues as an important part of Baltimore's small tech scene, was found dead at an apartment with apparent blunt-force injuries Monday, police have said. A cause of death has not been determined.
Police and the U.S. Marshals Service launched a manhunt for Billingsley, who was also wanted in connection with an unrelated attempted murder and rape earlier this month.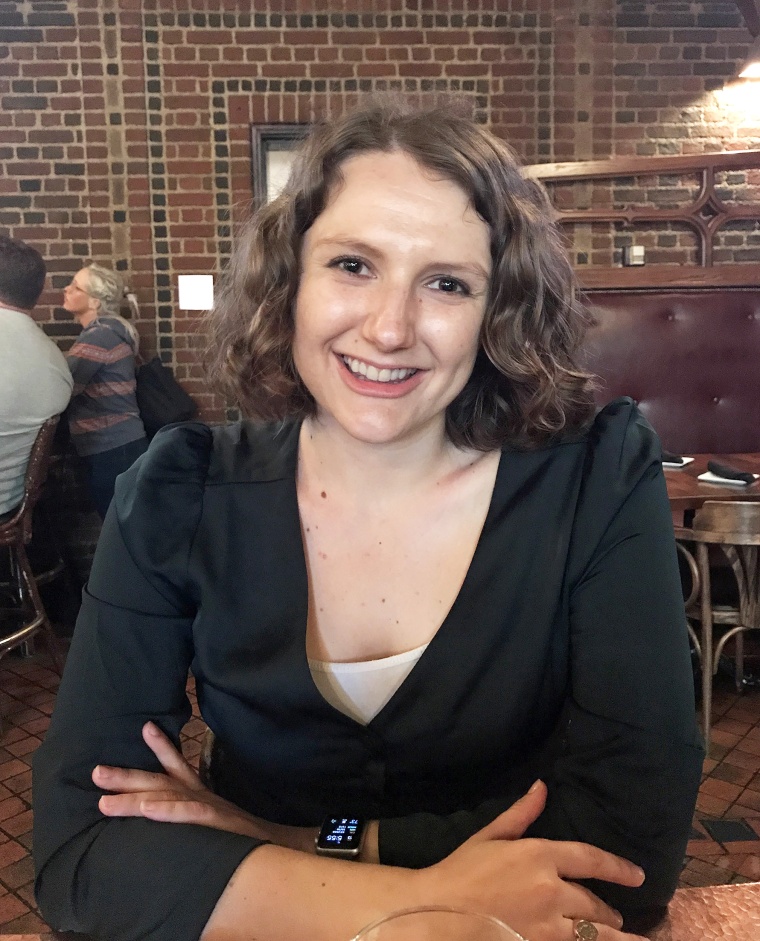 Pava LaPere.
Courtesy Pava LaPere's family
Billingsley's mother was among those urging him to turn himself in. Authorities also announced a $6,000 reward and warned that he is armed and dangerous.
"This individual will kill, and he will rape," Police Commissioner Richard Worley has said. "He will do anything he can to cause harm."
Billingsley is a "repeat violent offender," Baltimore City State's Attorney Ivan J. Bates said at a news conference while the manhunt was ongoing.
Billingsley was sentenced in 2015 to 30 years in prison, with 16 years suspended, following pleading guilty to first-degree rape, online court records show. Court records show Billingsley also pleaded guilty to first-degree assault in 2009 and second-degree assault in 2011.
According to records obtained Wednesday by NBC News from the District Court of Maryland for Baltimore City, Billingsley was arrested on the rape charge following allegations he forced a woman to perform oral sex on him at knife-point in 2013. Billingsley's accuser told police he also struck her in the face and strangled her with both hands. After he assaulted the woman, court records said, he stole $53 from her wallet.
Billingsley faced multiple charges including attempted first-degree rape, second-degree assault, armed robbery and theft of less than $100, records said.
In 2010, Billingsley was also accused of punching his ex-girlfriend in the face, pinning her down, and taking her phone that had a value of less than a $100, other court records show.
He was charged with second-degree assault, false imprisonment and theft of less than $100. Court records show he pleaded guilty to assault 2 in June 2011.
The third case stems from an arrest in 2009, in which Billingsley and another suspect are accused of robbing $10 from a man. Billingsley was charged with robbery, theft and second-degree assault, according to court records. When the alleged victim spoke to police, his nose wee bleeding, records said.
Billingsley pleaded guilty to assault 1 in that case, and according to online court records, later violated his probation.
Police have not released much information about LaPere's death. She was reported missing and was found dead not long after that report was made, police have said.
EcoMap Technologies aims to improve the accessibility and efficiency of information ecosystems, according to its website. Its products include chatbots and other resources for businesses and groups.
LaPere was included on Forbes magazine's "30 Under 30" list this year. It noted that her company's clients include Meta and the T. Rowe Price Foundation.
She was from Tucson, Arizona, and moved to Baltimore to attend Johns Hopkins University. She fell in love with the city and stayed, those who knew her said.