Sandra Bullock might be gearing up for the release of "Ocean's 8" this week, but her biggest role to date is being a mom.
"Being a mom, I finally realize, 'Oh, this is what I was supposed to do when I grew up,'" she explained. "Not be an actress; to be a mom."
Bullock revealed that as she entered her 40s the prospect of starting a family seemed increasingly unlikely, until she got a "weird" feeling in the aftermath of Hurricane Katrina.
"Something told me that my child was there," she said, before pausing to collect herself.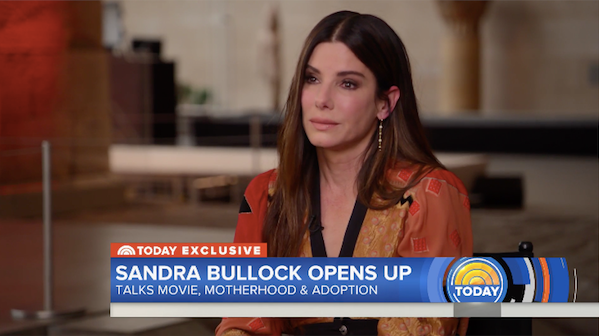 In 2006, Bullock and then-husband Jesse James started the adoption process for baby Louis when he was just 3 months old. After the two split amid a cheating scandal years later, Bullock finalized the adoption as a single parent.
"I looked at him and I just said, 'Oh, there you are.' It's like ― it's like he had always been there," she said of seeing Louis for the first time. "It's like he fit in the crook of my arm. He looked me in the eyes and he was just ― he was wise. My child was wise."
She's since bought a house in New Orleans, in addition to pouring thousands of dollars into a local high school that was destroyed by the hurricane close to where Louis was born.
Bullock actually credits her son with planting the idea in her head about adopting a second child after he interrupted a dinner party to announce that they were "gonna have a baby soon."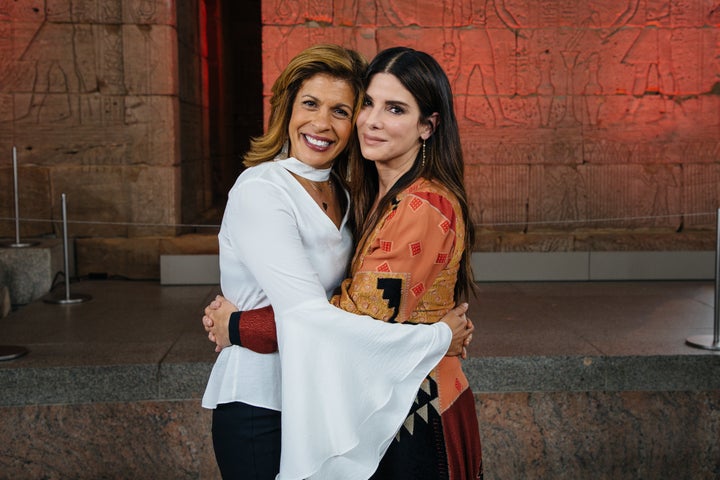 About three years later, she welcomed Laila into her family, which she described at the time as "blended and diverse, nutty, and loving and understanding."
Bullock's story has certainly had an impact on many mothers looking to adopt, including Kotb, who adopted her daughter, Haley Joy, at age 52.
"I hope me telling my story let people know that there's no end game. There are hundreds of thousands of children that are ready to be your child," Bullock said. "You're a forever parent the minute you accept the love of that child. And it's amazing to me how we can take away people's happiness by telling them that this is the box that you have to stay in. There is no box."