In Taylor Swift's song "Vigilante S---," the pop star sings, "Picture me thick as thieves with your ex-wife."
Now, Swift appears to be living out her own lyrics, as she is reportedly loaning her New York apartment to ex-boyfriend Joe Jonas' estranged wife Sophie Turner and their two young daughters.
Page Six reports that Swift's home, an investment property in Tribeca, will be Turner's new digs. The outlet added that the actress had previously been staying in a Midtown Manhattan hotel with her daughters.
TAYLOR SWIFT STEPS OUT WITH EX-BOYFRIEND JOE JONAS' ESTRANGED WIFE SOPHIE TURNER, AS TRAVIS KELCE RUMORS SWIRL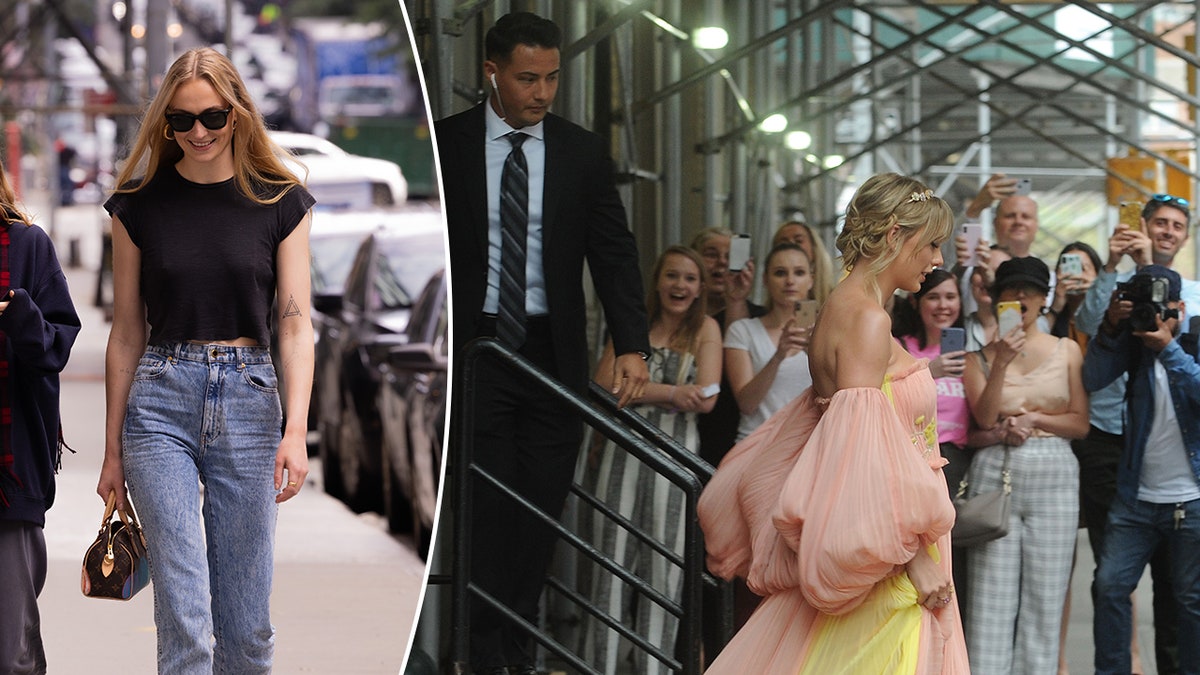 Sophie Turner, left, was spotted leaving Taylor Swift's home on Sept. 27. An additional photo shows Swift leaving her Tribeca pad in 2019. (SplashNews.Com/Bobby Bank/Getty Images)
Representatives for Swift and Turner did not immediately return Fox News Digital's request for comment.
Last week, Turner sued Jonas for the immediate return of their children to England. In explosive documents obtained by Fox News Digital, Turner alleged that Jonas has held "the wrongful retention" of their two daughters since on or about Sept. 20.
Jonas filed for divorce on Sept. 5 in Miami-Dade County, Florida, a decision that Turner claims she only learned about through the media. Jonas called the marriage "irretrievably broken" in his filing. Per Turner's filing, the dissolution of the couple's marriage "happened very suddenly."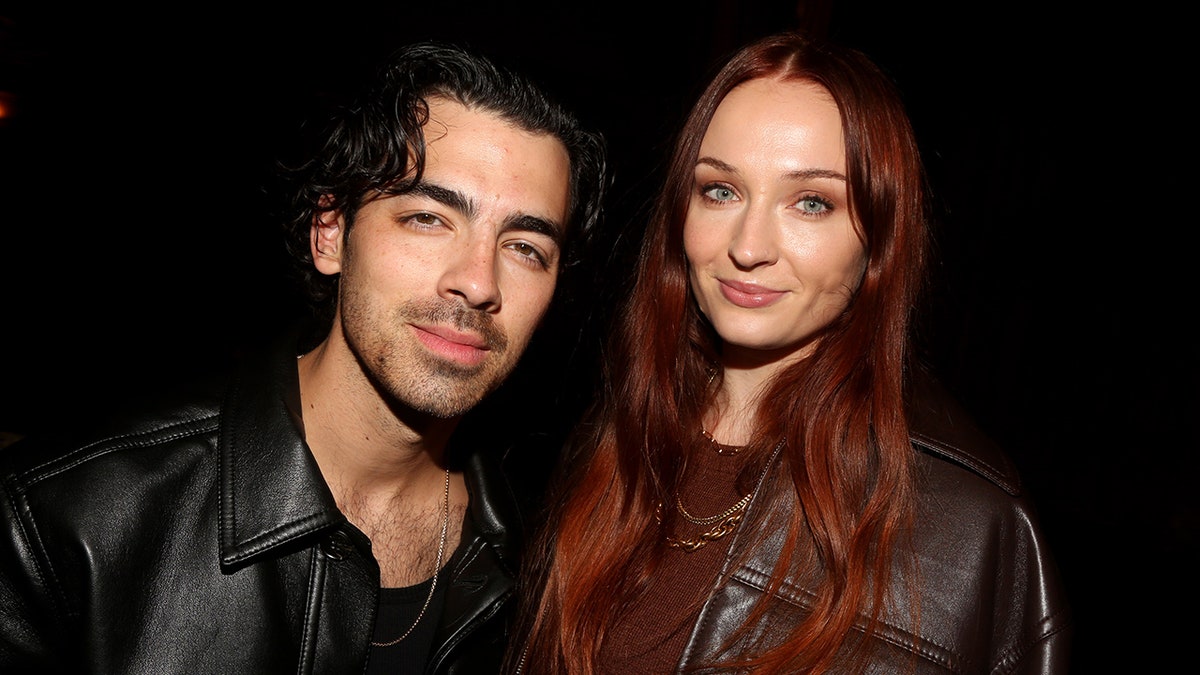 Joe Jonas and Sophie Turner filed for divorce in September after four years of marriage. (Bruce Glikas/WireImage via Getty Images)
Jonas quickly refuted several of the claims made by Turner, clarifying in a statement to Fox News Digital that Turner was well aware that he was going to file for divorce. Jonas claimed the couple had "multiple conversations" about it.
"Sophie was served with this order on September 6, 2023, more than two weeks ago. Joe and Sophie had a cordial meeting this past Sunday in New York, when Sophie came to New York to be with the kids. They have been with her since that meeting. Joe's impression of the meeting was that they had reached an understanding that they would work together towards an amicable co-parenting setup," the statement read.
It also stated that the Florida court where Jonas filed "has already entered an order that restricts both parents from relocating the children." This provision has since led the couple to reportedly agree not to remove their children from the United States.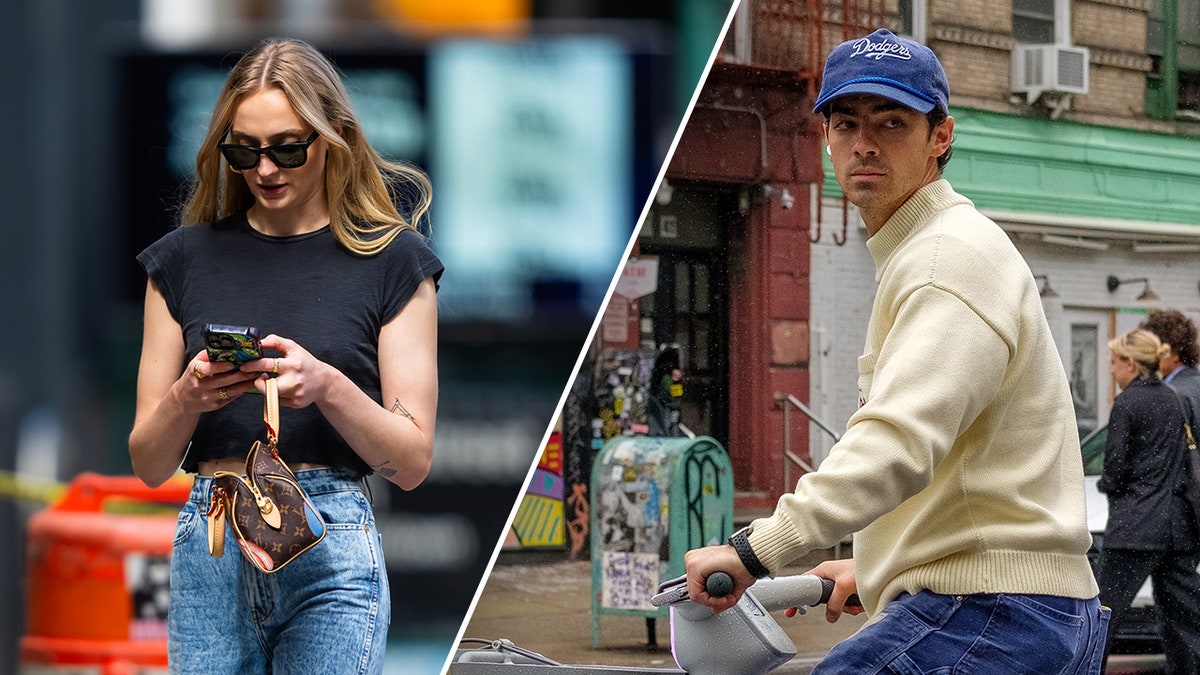 Sophie Turner, left, was spotted texting in Tribeca on Sept. 27, while Joe Jonas was seen biking around New York City two days earlier. (Gotham/Dia Dipasupil )
LIKE WHAT YOU'RE READING? CLICK HERE FOR MORE ENTERTAINMENT NEWS
Just days before filing the suit in New York, Turner was spotted out with Swift, also in Tribeca, grabbing dinner and drinks. She has since been photographed out again with the singer.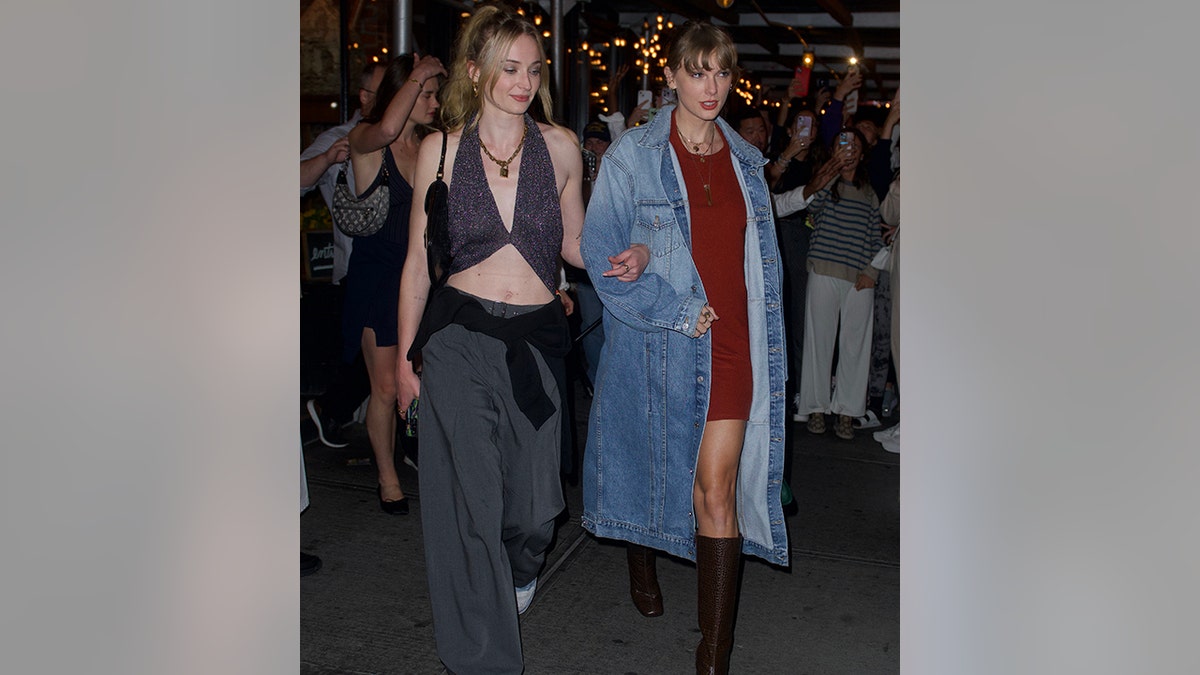 Taylor Swift and Sophie Turner, both exes of Joe Jonas, painted the town red in New York City. (SplashNews.com)
CLICK HERE TO SIGN UP FOR THE ENTERTAINMENT NEWSLETTER
Swift had been on good terms with ex-boyfriend Jonas for quite some time, originating back to when he dated her friend Gigi Hadid in 2015. Turner, a fan of Swift's independent of her relationship with Jonas, has never shied away from sharing her appreciation for the singer's music, although fans still had a big reaction when the two were spotted together, especially given the timing.
Swift has had an eventful week, infiltrating nearly every headline. On Sunday, the singer was spotted in Kansas City, Missouri, attending a Chiefs game.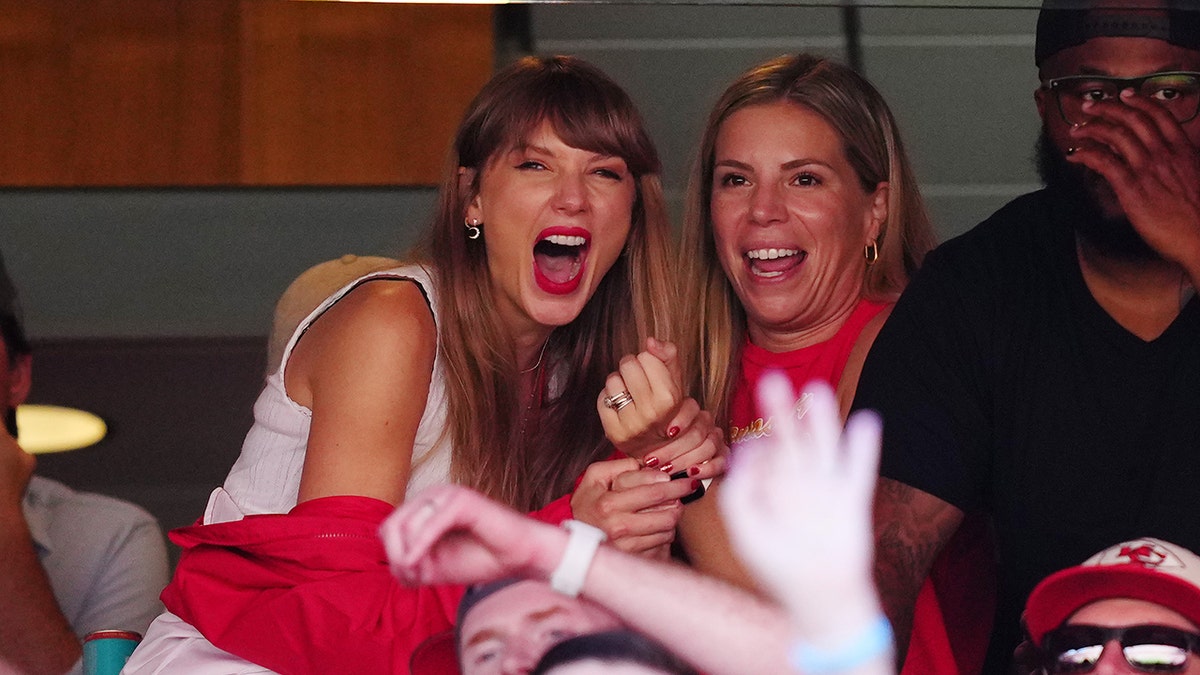 Taylor Swift was spotted Sept. 24 at the Kansas City Chiefs game, supporting rumored new flame Travis Kelce. (Jason Hanna/Getty Images)
CLICK HERE TO GET THE FOX NEWS APP
Swift's presence sparked romance rumors with the Chief's star tight end Travis Kelce, who had previously expressed interest in the star. She was seated in a suite with Kelce's mother, Donna.
After the game, Swift seemingly left the stadium with Kelce in his car.
Kelce recently shared on his podcast that he was thrilled Swift accepted his invitation to come to one of his games. "Shoutout to Taylor for pulling up. That was pretty ballsy," he said on his "New Heights" podcast with brother Jason. "I just thought it was awesome how everybody in the suite had nothing but great things to say about her, you know, the friends and family. She looked amazing. Everybody was talking about her in great light. And on top of that, you know, the day went perfect – for Chiefs fans, of course."