Outrage grows after Iowa building collapse
Outrage grows in Davenport, Iowa, as officials say 2 people may be in collapsed building wreckage
The city of Davenport, Iowa, received a host of complaints over the years about conditions in the century-old building that partially collapsed on Sunday.
Two women who own a business on the building's first floor said there were numerous issues, including a ceiling hole, and they filed at least three complaints.
"No heat. No air now," said Dionte Mcmath, co-owner of the shop 4th Street Nutrition. "The ceilings, water leaking in two different spots. Cracks in the walls that they were supposed to come and fix."
CBS News went to the building owner's address, but no one answered the door.
The city said the owner had filed permits for repairs and hired an engineering company that deemed the building safe in January. That company declined CBS News' request for comment.
Now, there is growing outrage as five people remain unaccounted for while the city says the building needs to come down. Protesters have been gathering at the site demanding demolition be halted.
Officials said Tuesday two people may still be in the building wreckage. Nine others were rescued.
Branden Colvin Jr. said his father, who was excited when he moved into the building in April, is among the missing. His clothes can still be seen hanging — now exposed in the open air behind the portion of the building that crumbled.
"I don't think they're making any efforts at all, like, I don't think they've done anything to try and find him," he said.
The city, which sent crews in again Tuesday, is still determining how to continue its search carefully as the building is in danger of coming down at any moment.
"This building is extremely volatile," Davenport Fire Marshal Jim Morris said at a news conference Tuesday. "This building does need to come down and it needs to come down in a controlled manner, so that we do not create any more damage or lives lost."
Adriana Diaz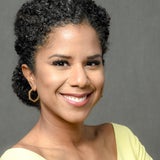 Adriana Diaz is a CBS News correspondent based in Chicago and is the anchor of Saturday's edition of the "CBS Weekend News."
Thanks for reading CBS NEWS.
Create your free account or log in
for more features.