Travis Kelce dished on "what's real" between him and Taylor Swift on the latest episode of his "New Heights" podcast on Wednesday, which he hosts with his brother, Jason.
It took a minute, but the Kansas City Chiefs star finally touched on what the weekend was like as Swift joined his mother in a suite high above Arrowhead Stadium and watched him score a touchdown in the 41-10 win over the Chicago Bears.
CLICK HERE FOR MORE SPORTS COVERAGE ON FOXNEWS.COM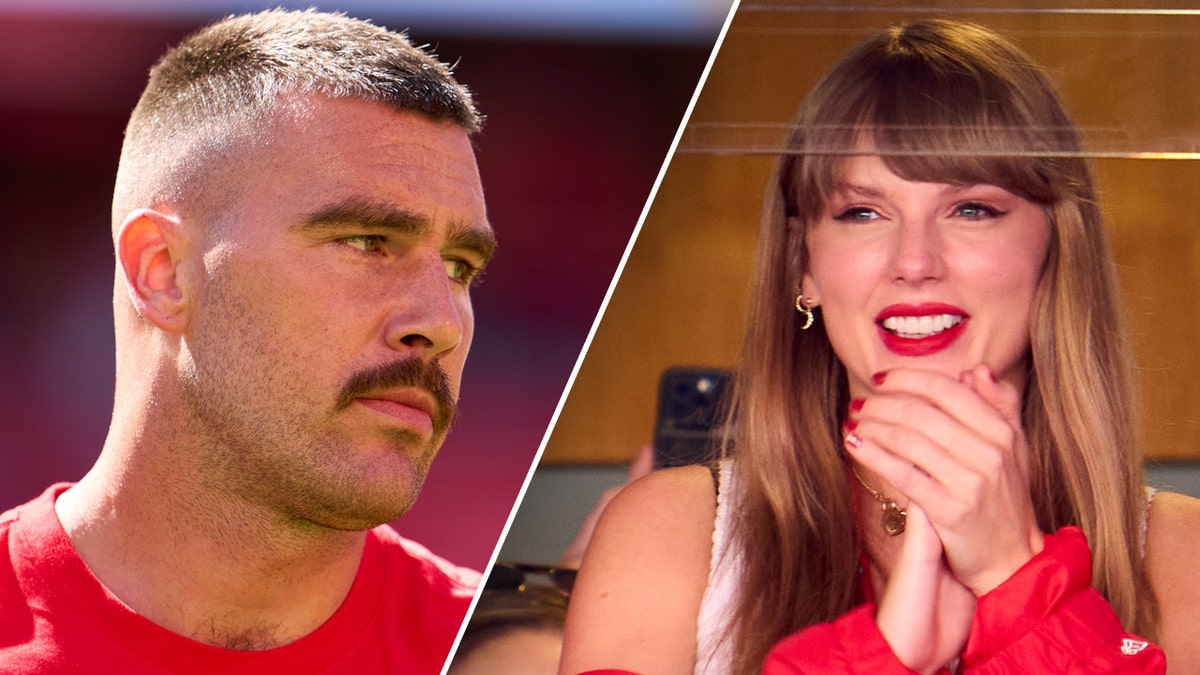 Travis Kelce addressed the Taylor Swift rumors on a new episode of his podcast. (Getty Images)
Jason asked Travis what his life was like as the entire sports and pop culture world began to investigate what was really going on between the Super Bowl champion and the pop superstar. Travis said his life was a "rollercoaster" and felt odd seeing paparazzi outside his home. However, he praised Swift for coming to the game.
"Shoutout to Taylor for pulling up. That was pretty ballsy," he said. "I just thought it was awesome how everybody in the suite had nothing but great things to say about her – the friends and family. She looked amazing. Everybody was talking about her in great light. And on top of that, the day went perfect – for Chiefs fans, of course. It was just impressive."
Travis said he found it "hysterical" how pumped everyone was for the game as Swift made her appearance.
He then got serious about keeping whatever was going on between him and Swift close to the vest.
ESPN'S ELLE DUNCAN BELIEVES TRAVIS KELCE AND TAYLOR SWIFT ARE NOT DATING: 'IT'S A STUNT'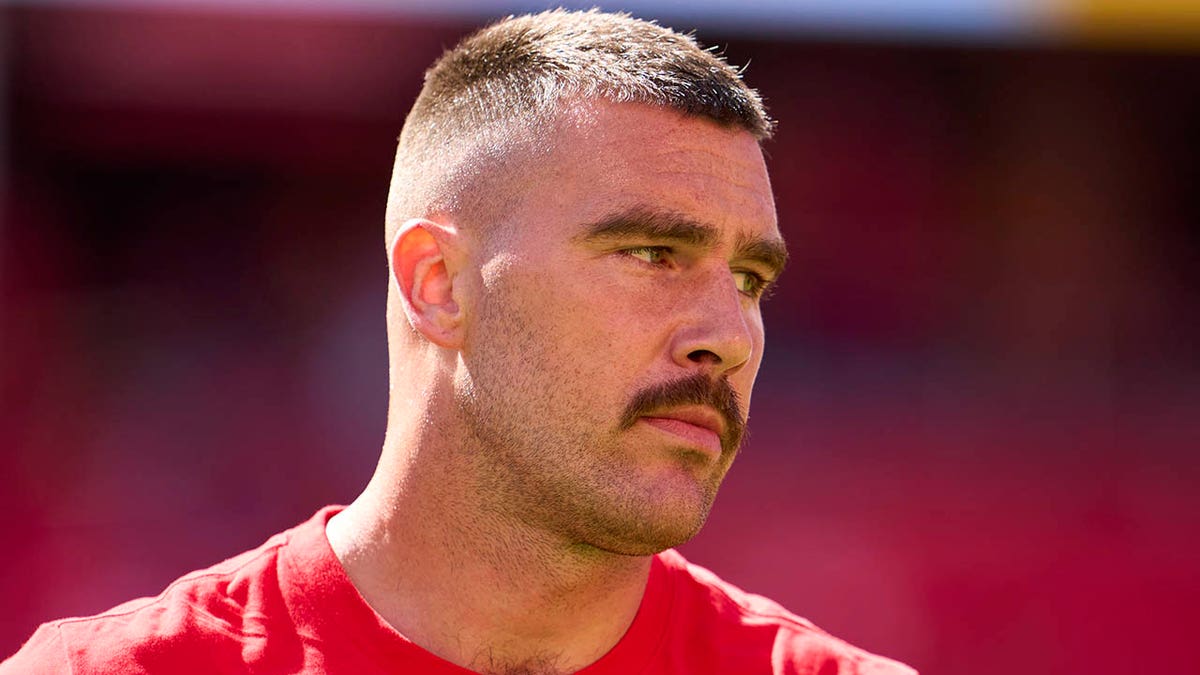 Travis Kelce, #87 of the Kansas City Chiefs, warms up before kickoff against the Chicago Bears at GEHA Field at Arrowhead Stadium on Sept. 24, 2023 in Kansas City, Missouri. (Cooper Neill/Getty Images)
"One, I know I brought all of this attention to me." he said. "I'm the one that was … I did the whole friendship bracelet thing and told everybody how butt-hurt I was I didn't get to meet Taylor. …
"So, yeah, I think it's … What's real is that, you know, it is my personal life. I want to respect both of our lives. She's not in the media as much as I am doing this show every single week and having fun during the NFL season and on other guys' shows like the 'McAfee Show' and any other show that I go on from here on out.
"Like you said on that Thursday night game, I'm enjoying life and I sure as hell enjoyed this weekend. Everything moving forward, I think me talking about sports will have to be kinda where I keep it."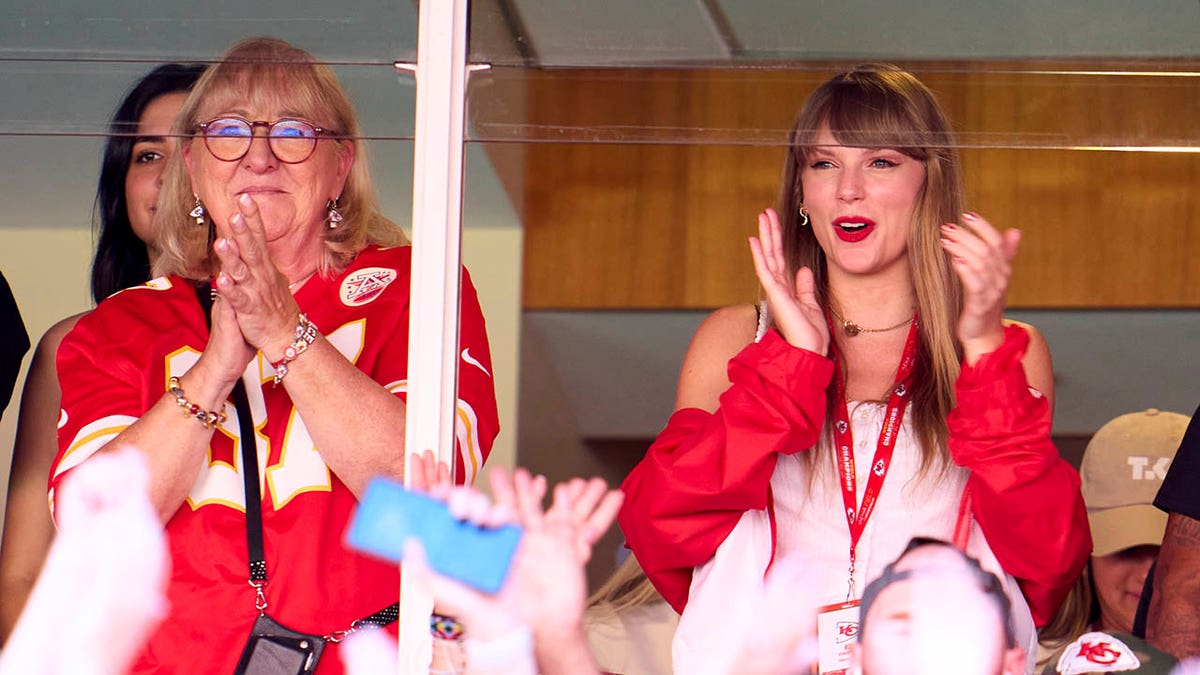 Taylor Swift cheers from a suite as the Kansas City Chiefs play the Chicago Bears at GEHA Field at Arrowhead Stadium on Sept. 24, 2023 in Kansas City, Missouri. (Cooper Neill/Getty Images)
CLICK HERE TO GET THE FOX NEWS APP
The Chiefs head to New Jersey to play the New York Jets on Sunday night. It is unclear whether Swift will make an appearance at the Meadowlands.
Ryan Gaydos is a senior editor for Fox News Digital.