Former President Donald Trump's legal team releases inventory of search warrants and seized materials I am considering whether to According to Florida-based Trump attorney Lindsey Halligan, Mar-a-Lagowas sent to court before a federal judge ruled on the matter.
Early Thursday, Attorney General Merrick Garland announced that the Department of Justice has filed a motion to unseal the warrant and related documents. "Trump has until 3 p.m. I will respond on Friday.
Harrigan said his legal team is also discussing whether to release videos and photos of the search. Trump Two sources familiar with the legal strategy of the Trump team said they asked FBI agents to turn off Mar Arago's private security cameras before executing the warrant.
The U.S. Secret Service, stationed at the former president's home, was not a party to the controversy over the cameras. The club, not the government, owns and controls the cameras.
It is not clear what the video, which may have been filmed by Mar-a-Lago cameras, shows. Harrigan said Trump's office had security cameras, but not all areas searched.She also said there were pictures of FBI agents on the property.
Two sources said the former president's legal team had a copy of the search warrant, and a copy of the search warrant, which CBS News sources said had no information about why it was issued and what the FBI did. It's described as a "bare bones" document that provides little detail about what you're looking for.
Many items seized in the raids were commonly listed as "boxes" or "papers." For example, "Box 1 - Documents".
The president's attorneys plan to ask the government for a detailed account of what was taken down and details of the allegations the government made to a federal magistrate to justify the warrant. So far, Trump's attorneys have not planned legal action to force production of these items.
Did not provide an affidavit.This is standard practice.
In:

Donald Trump

FBI

Marlago
Major Garrett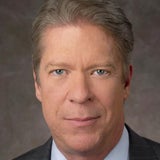 Major Garrett is CBS News' Chief Washington Correspondent. He is also the host of "The Takeout," his weekly multi-platform interview show about politics, policy and his pop culture.
Thank you for visiting CBS NEWS.
Create a free account or log in to
for more features.