The president of a law enforcement group says that he's "infuriated" by the description of the alleged assault by Memphis police officers on Tyre Nichols.
Patrick Yoes, National President of the Fraternal Order of Police, made the comments ahead of the Friday night release of bodycam video relating to the Tyre Nichols traffic stop, which ended with the man being taken to a local hospital, where he later died.
"According to reports, the fact that none of those officers—NONE of them—acted to stop this vicious attack, only compounds my horror—it is sickening," Yoes said. "The men arrested and charged for this crime have rights, the presumption of innocence, and the due process protections of anyone accused of a crime. But the bottom line here is that Tyre Nichols, his family, and our entire country need to see justice done—swiftly and surely."
Yoes said that based on what he's heard about the incident, it doesn't sound like legitimate police work.
BIDEN CALLS TYRE NICHOLS FAMILY HOURS BEFORE BODYCAM'S PUBLIC RELEASE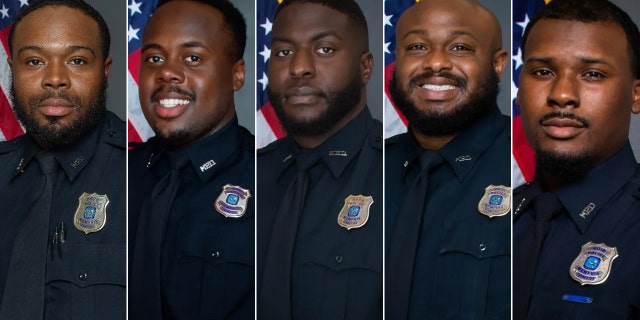 Memphis Police Department Officers Demetrius Haley, Tadarrius Bean, Emmitt Martin III, Desmond Mills and Justin Smith were terminated on Jan. 18 for their role in the arrest of Tyre Nichols, now deceased. (Memphis Police Department)
"The event as described to us does not constitute legitimate police work or a traffic stop gone wrong," Yoes said. "This is a criminal assault under the pretext of law."
"This criminal encounter should not and does not define the brave men and women of the Memphis Police Department or the more than 800,000 officers who keep our country and communities safe from the kind of violence that occurred in this incident," he added.
Five former Memphis police officers have been fired and are being charged with second-degree murder, aggravated assault and other charges.
WHITE HOUSE SAYS 'VIOLENCE IS UNACCEPTABLE' AMID EXPECTED PROTESTS OVER TYRE NICHOLS BODYCAM VIDEO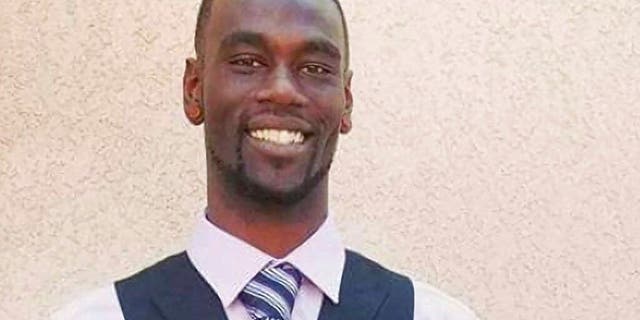 This photo, provided by the Nichols family, shows Tyre Nichols, who had a passion for photography and was described by friends as joyful and lovable. Nichols was just minutes from his home in Memphis, Tenn., on Jan. 7, 2023, when he was pulled over by police and fatally beaten. Five Memphis police officers have since been charged with second-degree murder and other offenses. (Courtesy of the Nichols family via AP)
Memphis police said that its officers pulled Nichols over on Jan. 7 for "reckless driving" and that a "confrontation occurred during the stop," which then led to Nichols attempting to run away from the officers.
After catching up with Nichols, officials said that another confrontation occurred that left Nichols complaining about a shortness of breath.
"While attempting to take the suspect into custody, another confrontation occurred; however, the suspect was ultimately apprehended," MPD said. "Afterward the suspect complained of having shortness of breath, at which point an ambulance was called to the scene."
CLICK HERE TO GET THE FOX NEWS APP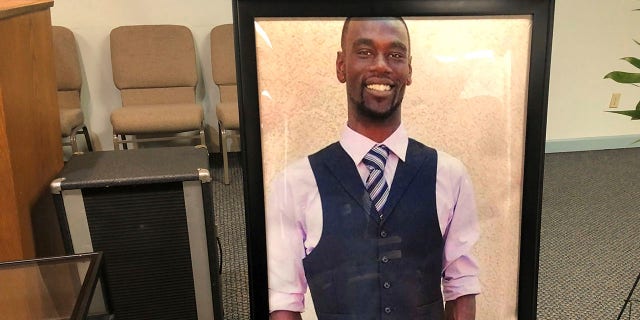 A portrait of Tyre Nichols is displayed at a memorial service for him on Tuesday, Jan. 17, 2023 in Memphis, Tenn. Nichols was killed during a traffic stop with Memphis Police on Jan. 7. (AP Photo/Adrian Sainz) (AP Photo/Adrian Sainz)
Nichols was then transported to St. Francis Hospital and described as being in critical condition, but he died on Jan. 10, according to the Tennessee Bureau of Investigation.
Adam Sabes is a writer for Fox News Digital. Story tips can be sent to Adam.Sabes@fox.com and on Twitter @asabes10.