President Joe Biden told reporters earlier Saturday, "We're gonna take care of it."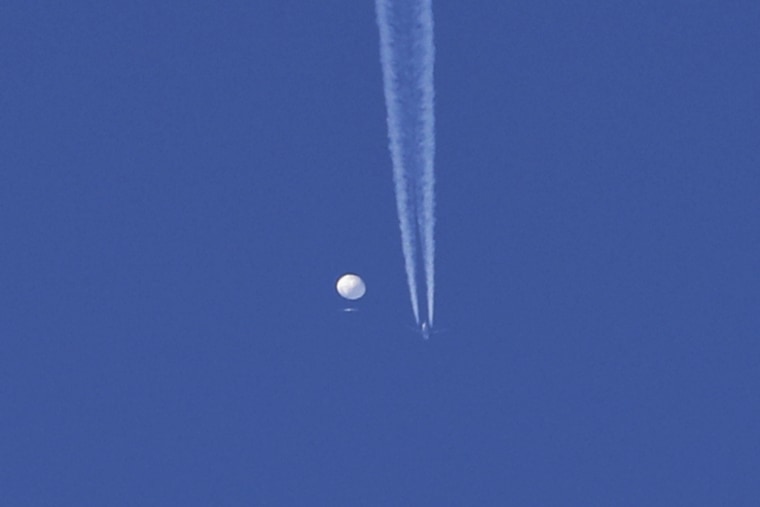 An airplane flies below a large balloon as it drifts above the Kingstown, N.C. area on Saturday.
Brian Branch via AP
By Peter Alexander
The U.S. downed the Chinese surveillance balloon off the Carolina coast on Saturday and will attempt to recover its debris, according to a U.S. official.
Asked by a reporter if the U.S. will shoot down the balloon as he deplaned Air Force Once, President Joe Biden said earlier Saturday, "We're gonna take care of it."
Residents in North Carolina and South Carolina reported seeing the spy balloon Saturday, and the Federal Aviation Administration paused departures and arrivals at three local airports due to "a national security effort."
"The FAA has paused departures from and arrivals to Wilmington (ILM), Myrtle Beach International (MYR) and Charleston International (CHS) airports to support the Department of Defense in a national security effort," the FAA said in a statement.
This is a developing story. Check back later for updates.

Peter Alexander
Peter Alexander is chief White House correspondent for NBC News.