We may receive commissions from some links to products on this page. Promotions are subject to availability and retailer terms.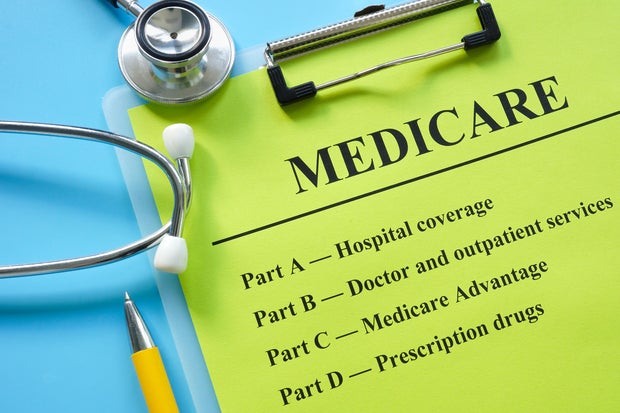 Medicare supplemental insurance can help fill the coverage gaps left by a traditional Medicare plan.
Getty Images/iStockphoto
As you age, you may need additional medical help and support. Health insurance and Medicare can be great resources for seniors and older adults, and both can go a long way toward covering expenses and making ends meet. Unfortunately, they're not always sufficient to completely cover the rising costs of care for seniors. That's where additional insurance policies come in.
By adding a long-term care or Medicare supplemental insurance policy to their current insurances, seniors can better financially prepare for their golden years. To effectively do so, however, they should first understand what exactly Medicare supplemental insurance is — and what it could cost.
Start by getting a free Medicare supplemental insurance price quote here today.
What is Medicare supplemental insurance?
Medicare supplemental insurance is exactly what its name implies: A supplemental insurance type that can help fill the coverage gaps left over by a regular Medicare policy. Also known as "Medigap," this type of insurance can be valuable for seniors who continually find themselves coming up short after their Medicare plan has already been applied.
"Medigap plans generally help cover your share of costs for services that are covered by Original Medicare (Part A and Part B)," Medicare.gov, a federal website, explains online. "The benefits are different in each plan – you can buy the one that meets your needs. Not all plans are offered in every state."
Specifically, Medicare supplemental insurance policies can cover:
Medicare deductibles (both parts A and B)
Co-insurances
Co-pays
Hospital costs
"Generally, when you buy a Medigap policy you must have Medicare Part A and Part B. You will have to pay the monthly Medicare Part B premium," the Centers for Medicare and Medicaid Services say online. "In addition, you will have to pay a premium to the Medigap insurance company. As long as you pay your premium, your Medigap policy is guaranteed renewable. This means it is automatically renewed each year."
Learn more about the Medicare supplemental insurance plans you could qualify for here now.
What does Medicare supplemental insurance cost?
The cost of Medicare supplemental insurance is relative to the individual applying as many factors can impact price. "Each insurance company decides how it will set the price, or premium, for its Medigap policies," according to Medicare.gov.
Supplement policies are organized from letters A to N, with varying price points and coverage limits for each. Applicants for the Medicare Part B premium, for example, can expect to pay around $164.90 per month this year, while the average cost of a Medicare supplemental plan with greater coverage limits will obviously rise.
Factors that can affect your specific cost range from age and location to plan type and tobacco use. But, again, each insurance company is different, so don't be afraid to shop around to find the most cost-effective plan for you. Review your options here.
The bottom line
Medicare supplemental insurance policies can be a great way for seniors to cover the extra costs remaining after traditional Medicare insurance has already been applied. But, it is an extra bill, so you should do your homework to make sure Medicare supplemental insurance is worth it for you. Shop around for providers and compare costs and coverages to find your best option. By doing so, you'll be better prepared to cope with any future medical expenses.
Thanks for reading CBS NEWS.
Create your free account or log in
for more features.