The self-proclaimed "Compton Kingpin" was charged with murder in connection with Tupac Shakur's murder.
Duane "Keffe D" Davis, 60, was a prime suspect since the early days of the investigation and is now the only person alive who was allegedly in the Cadillac the night the legendary rapper was killed in a drive-by shooting.
Las Vegas police said he was the "shot caller" of the South Side Compton Crips street gang, which was in a complex feud with Shakur and his crew that escalated from rap lyrics to brawls and shootings, lead detective Greg Kading told Fox News Digital.
For years, Davis denied any involvement in Shakur's murder until about 2009, when police held drug charges over his head and essentially gave him immunity to tell them everything he knew about that night, the now-retired L.A. detective said.
MAN INDICTED IN TUPAC SHAKUR'S 1996 MURDER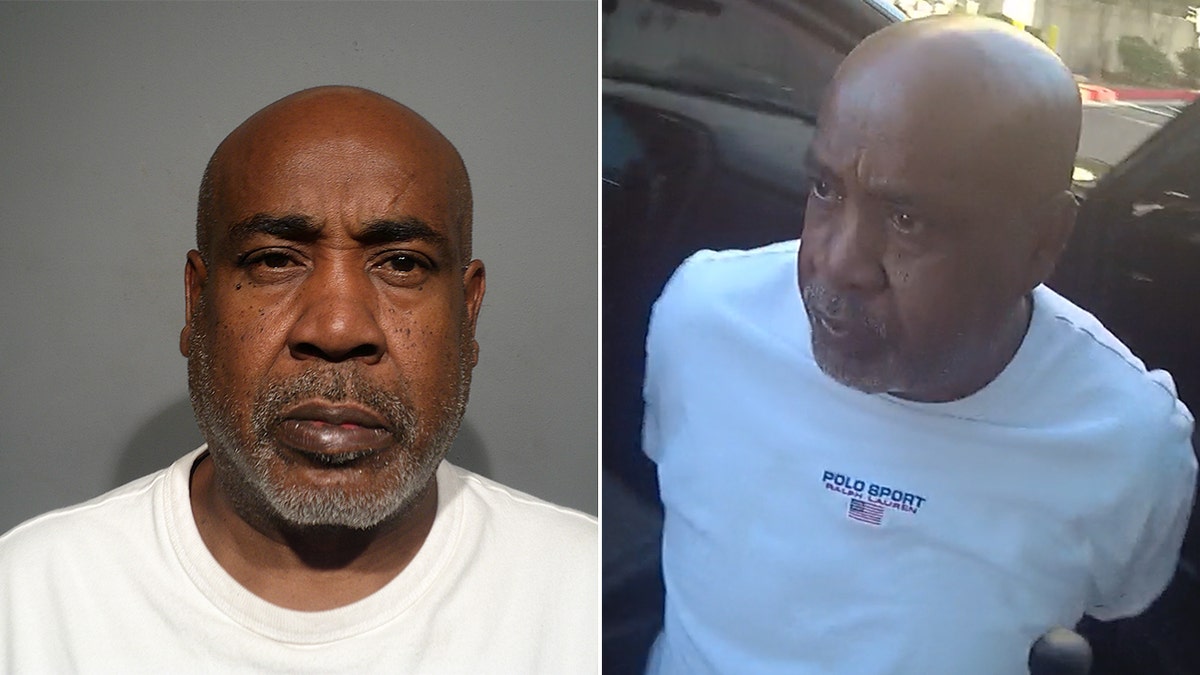 Duane "Keffe D" Davis (LAS VEGAS METROPOLITAN POLICE DEPARTMENT)
"What we know now is what we knew back in 2009, it just took this long to bring it to fruition," said Kading, who was one of the detectives in the interrogation box with Davis in 2009.
"He began to explain, from his perspective, how (the night of the murder) unfolded, and what he did the night that they shot and killed Tupac."
"He talked himself into jail"

— Now-retired LA Detective Greg Kading speaks to Fox News Digital.
Kading said his demeanor during the interrogation was "boisterous," and that he repeatedly told law enforcement, "I'm Keffe D."
"He's got this braggadocios type of character. He thinks that he's a legend in his own mind," Kading said.
TUPAC MURDER: LAS VEGAS PD REVEALS EVIDENCE SEIZED FROM 'COMPTON KINGPIN,' INCLUDING POKEBALL USB
That boisterous bravado continued in a couple documentaries and podcasts, most notably a 2018 documentary called "Unsolved: The Murders of Tupac and the Notorious B.I.G.," in which he said he had been diagnosed with cancer.
He also wrote a tell-all memoir called, "Compton Street Legend," which was among the items confiscated by law enforcement after they raided his home with a search warrant this summer.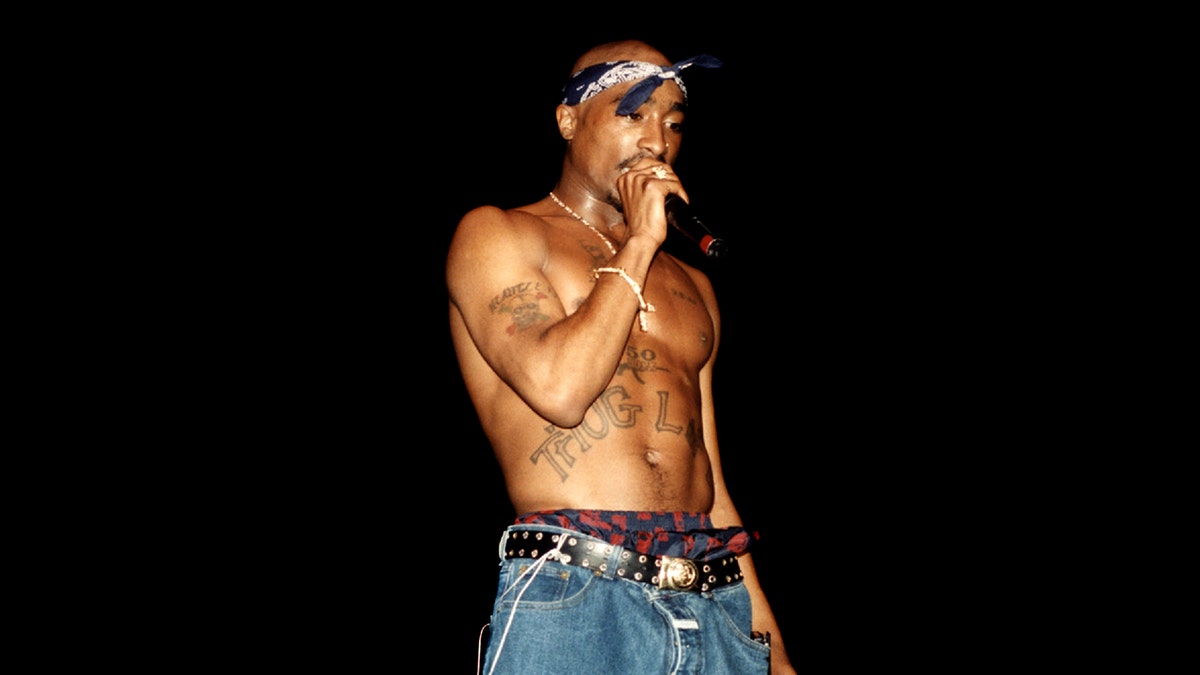 Tupac was born in New York and raised in Baltimore and Oakland before claiming Los Angeles as his home. (Raymond Boyd)
"He talked himself into jail," Kading said.
What was Davis doing the night of Tupac's murder?
Davis, his nephew Orlando Anderson and two other members of the gang were in the now-infamous white Cadillac searching for Shakur after the rapper fought Anderson a few hours before his death.
Shakur punched Anderson in the lobby of the MGM Grand Garden Arena in Las Vegas in retaliation for stealing one his entourage member's chain off his neck a couple of weeks earlier, sparking a brawl, Kading said.
POLICE RELEASE SWAT VIDEO OF RAID LINKED TO TUPAC SHAKUR MURDER
It was part of a "long, complex conflict" between record labels Death Row (Shakur) and Bad Boy and their affiliated gangs, Kading said.
"It's been a history for years of conflict between all these people at different levels," Kading said.
WATCH: POLICE RAID HOME IN CONNECTION WITH TUPAC SHAKUR'S MURDER
After the fight, Davis allegedly "orchestrated" the South Side Compton Crips' revenge with Shakur's murder plot, Las Vegas police said in a press conference.
Their search for Shakur in Las Vegas' 662 Club came up empty, and they were heading home when they saw Shakur in the passenger seat of Death Row Records co-founder Marion "Suge" Knight's black BMW, Davis said in the 2018 documentary.
"My partner bust a U," Davis said in the2018 documentary. "When we pulled up, I was in the front seat."
EX-GANGSTER CLAIMS HE KNOWS WHO REALLY KILLED TUPAC IN NETFLIX SERIES
The gunshots rang out from the back seat, and the history of Hip Hop changed forever.
But Davis never said who pulled the trigger, although it is believed to have been Anderson. "Going to keep it for the code of the streets. It just came from the back seat," he said in the documentary.
Anderson denied involvement before he was killed in a separate shooting in Compton, California, in 1998.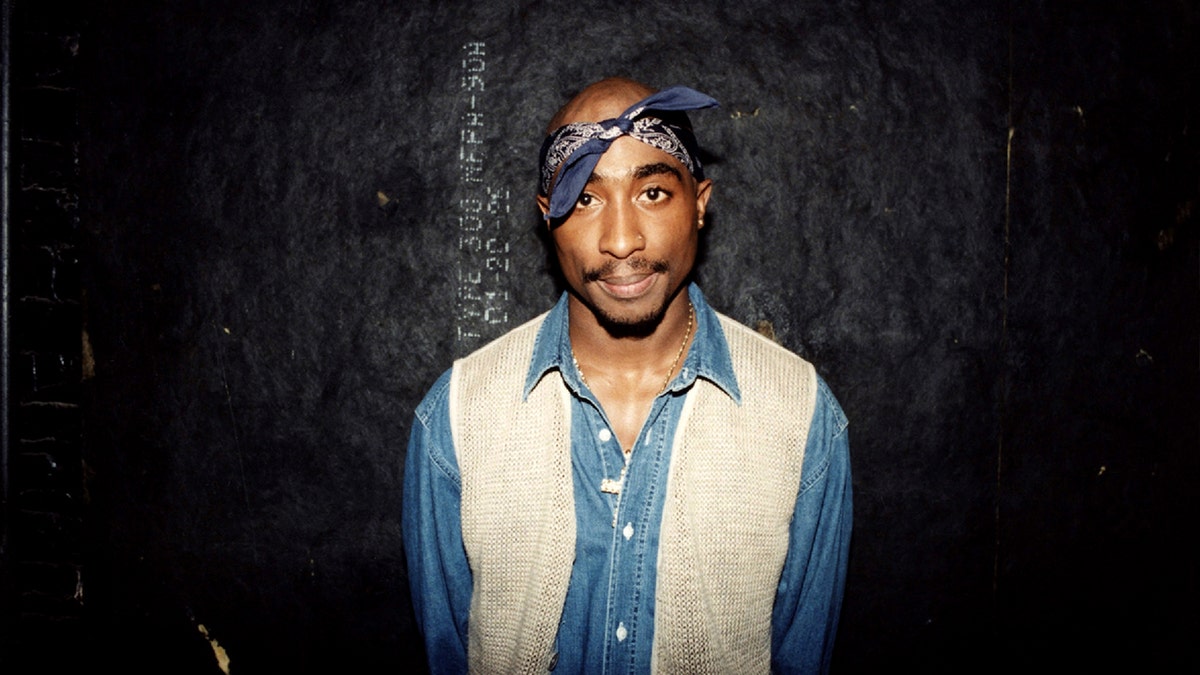 Rapper Tupac Shakur poses for photos backstage after his performance at the Regal Theater in Chicago, Illinois in March 1994. (Photo By Raymond Boyd/Getty Images) (Photo By Raymond Boyd/Getty Images)
That doesn't matter in the courts, Kading said.
"He (Davis) is not the gunman. He's the one who (allegedly) secured the gun, brought it into the car and gave the gun to his nephew, Orlando Anderson, who did the shooting," Kading said.
"But since they were all conspiring in the murder, they all acted in concert with one another. They're all equally guilty."
WATCH FULL LAS VEGAS PD PRESS CONFERENCE
Background of Tupac's murder: 'I was starting to give up hope'
Shakur was fatally shot on September 7, 1996, while Knight's BMW was stopped at a red light.
He was just 25 at the time. His fourth solo record, "All Eyez on Me," was still at the top of the charts with about five million copies sold.
CLICK HERE FOR MORE TRUE CRIME FROM FOX NEWS
Lack of cooperation from witnesses stalled the investigation, and the case has gone unsolved for almost 30 years.
"I was starting to give up here (that there would be an arrest). I was really skeptical," Kading said. "We've been waiting, but finally we've seen some progress here."
CLICK HERE TO GET THE FOX NEWS APP
Shakur's murder was even more eerie - and became legendary - after his lyrics seemed to foreshadow his early death.
"The fast life ain't everything they told ya. Never get much older, following the tracks of a soulja," he wrote in his 1991 song "Soulja's Story."
Chris Eberhart is a crime and US news reporter for Fox News Digital. Email tips to chris.eberhart@fox.com or on Twitter @ChrisEberhart48.