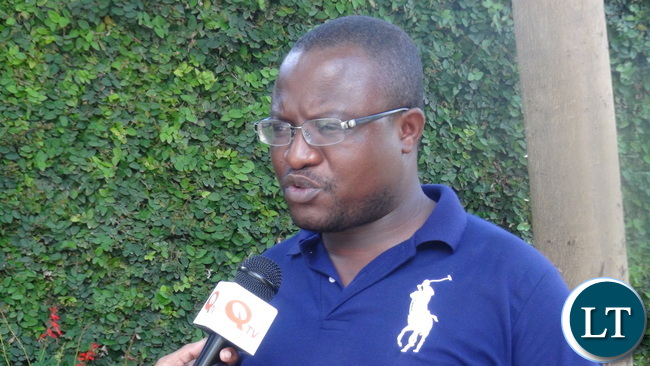 YALI Advisor Isaac Mwanza
By Isaac Mwanza
Good morning Pilato.
I have read your entire article reflecting on George Compound and I agree that something is wrong somewhere. What is wrong is your narrative that has a bias and meant to satisfy the political egos of your present-day colleagues. Let me tell you about George Compound because, even if I was born in Kasenengwa Constituency, my parents once lived in George Compound, at a place called Chazingwa where George Bush has now put up an orphanage. We stayed at that place with my Zulu kinsmen, migrated, lived and built a place called Mukulukumba near Matero Girls, and finally settled South in Chunga. I am addicted to this place, I have lived a few miles from George Compound all my life and have seen development taking place since the Kaunda days.
Before one can talk of these shanty compounds or what successive governments are doing, one must understand their historical conception.
The effect of creating reserves was that land not so reserved and outside reserves became Crown land. The indigenous people were not to enjoy customary land rights over Crown rights. The natives were removed from crown lands and consigned to Native Reserves which became overcrowded. Large areas of the reserves proved to be uninhabitable owing to the absence of water supplies or the presence of tsetse fly.
Fast forward to date. Since the end of colonial rule, I can't point at anything tangible which our colonial master Britain has done to these squatter compounds which they created for our people.
Government's resolve to bring clean water to George Compound was done with the help of the Japanese through the Kajima water project which is located in the heart of George Compound. The resolve to create better roads in George compound has been done with the help of the Chinese money.
Between the MMD administration of Rupiah Banda and the PF administration, George Compound has received a road facelift that include the Dual Commonwealth Road leading to George Compound. The L400 and L104 road works in Lusaka under the PF government have changed the way the people of George move from their houses when they drive to bury dead loved ones at Chunga or Chingwere Cemetery, a process that was a nightmare before the PF brought the L400.
We have schools constructed with Japanese money, and if George Compound had enough space, we would have seen more schools constructed with Chinese money but show me where a new school will be built in those reserves created by the colonial master.
Yes, George Compound has no better sanitary conditions and that is reason why when Government borrows money from China to run new sewer lines, the people of George Compound won't care how much we borrow but will care about having the sewer lines.
Pilato, your narrative is wrong that Government has borrowed US$ 30 million from China to renovate Mulungushi. Totally wrong. The US$30 million is a grant by the Chinese for rehabilitation of Mulungushi just as the Americans have a $300 million grant to do, what is famously known as a Bombay drainage and water reticulation – not just for squatter compounds like George compound but also where the apamwambas live.
George has produced fine young men and women in this country. Ariel Phiri where are you? I have gone with some of these men and women to same schools, shared the same classroom with them and same desk. These cannot be said to be second class citizens. They say in poverty, people work very hard to lift themselves and their families up. Of course, government must borrow the money from China and invest in building more infrastructure projects so the boy or girl from George Compound can have limitless hopes and opportunities to live a better life.
If we can't borrow when we don't have enough, then we must be telling the people of George compound that they need to wait longer than they have waited since colonial times till time when money will be found. No, Pilato, my people are no longer patient. They want their government to work. China is not just a developmental partner to Zambia and Africa, in words like many others are. China is a developmental partner in deeds.
Government though must do more for compounds like George Compound. The people of George Compound want to see development, they will not mind if China lend us more money out of the US$60 billion to change what our colonial masters failed to do for the Reserves they created.
Finally, Pilato your brain has very wrong statistics when you claim George Compound has 400,000 inhabitants. Lusaka District itself has 1.2 million people. The 1.2 million are spread in 7 Constituencies and 33 Wards. George Compound lies in one Lima Ward of the 33 Wards.
So Yes, Pilato, something is wrong somewhere. What is wrong is that you can't see the efforts of our governments to use borrowed money to change the lives of the people of George Compound – to try and undo the mess of 53 years of white domination. You are afraid to tell the people of George Compound how they found themselves in that mess which Government – from UNIP, MMD and now PF are trying to correct.