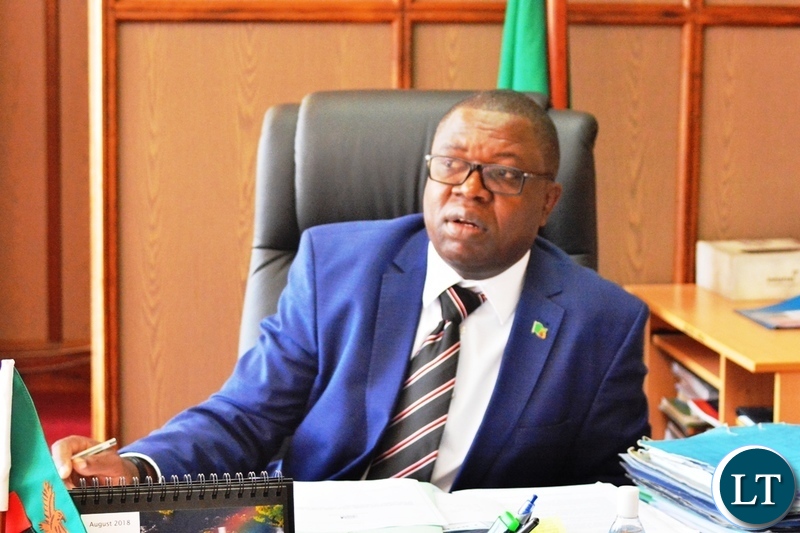 FOREIGN Affirs Minister,Joseph Malanji briefing the media
Government has encouraged chiefdoms in the country to establish traditional museums in order to preserve local culture.
Foreign Affairs minister Joseph Malanji says with careful documentation and artifact presentation through traditional museums, the country's culture can be recorded, preserved, shared and understood by those from different cultural backgrounds.
Mr. Malanji said preservation of traditional daily life is important to secure cultures from the alarming rate of disappearance for the benefit of the future generation.
The minister used the occasion to reiterate government's against early marriages.
"Despite the Zambian constitution prohibiting the vice, it has continued to rob thousands of girls in the country of their childhood rights and privileges, " he said..
Speaking earlier, senior chief Kanong'esha applauded government for various developmental projects in the area, saying such gesture shows that President Edgar Lungu has the province at his heart.
He cited the Mwinilunga hospital project, upgrading of township roads to bituminous status, distribution of electricity to rural parts of the districts and many other projects that have changed the face of the area.
The traditional leader, who spoke through Chisemwa cha Lunda royal establishment chairperson, Anthony Samuhandu, however, appealed to government to expedite the completion of the unfinished projects such as the hospital and township roads.