Tokyo: North Korea has replaced its three most senior military officials with less hawkish appointees, leading analysts to speculate that Kim Jong-un is attempting to sideline hardline factions within the regime.
Those who are opposed to Kim's shift away from the long-standing "military first" policy in favour of rebuilding the economy are thought to have been pushed aside.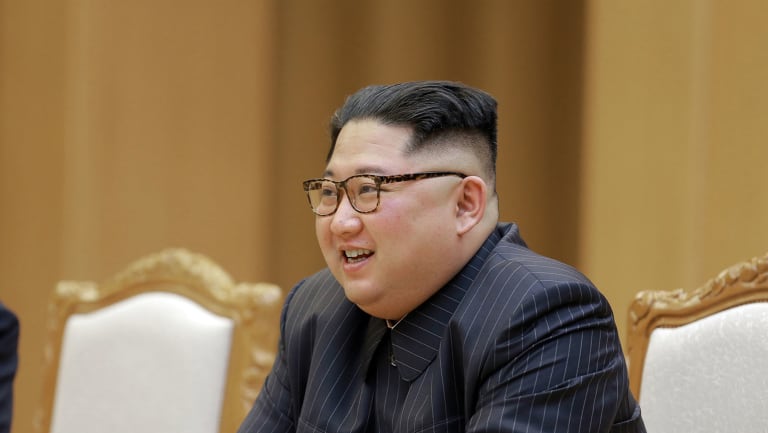 North Korean leader Kim Jong-un.

Photo: AP
There are also suggestions that the North Korean leader is acting out of concern that disgruntled military officers might attempt a coup when he travels to Singapore later this week for a summit with Donald Trump.
No Kwang-chol, formerly the first vice-minister of the People's Armed Forces, was promoted to minister during a meeting of the Central Military Commission on May 17 that was presided over by Kim. South Korean intelligence has been unable to ascertain the fate of his predecessor, Pak Yong-sik, The Korea Herald reported.
There are also reports that Ri Myong-su, chief of the general staff, has been replaced, although it is not clear who has taken over the role. Ri was caught on television apparently falling asleep during a meeting of the Central Committee on May 20 and may well have been punished for it.
The most significant change is that Kim Su-gil, the former chairman of the Pyongyang City Committee of the Workers' Party, took over as director of the military's General Political Bureau in May from Kim Jong-gak, who had only been in the post since January.
Korean leader Kim Jong-un, left with Russia's Foreign Minister Sergei Lavrov last month in Pyongyang, North Korea.

Photo: AP
"A prudent dictator replaces people fairly regularly so they do not become too entrenched or powerful within their realms or build up sufficient influence to plot rebellion," said Daniel Pinkston, a professor of international relations at the Seoul campus of Troy University.
"Replacing these officials is probably an attempt to coup-proof his regime because a dictator is at his most vulnerable when he is travelling abroad."
Telegraph, London
Morning & Afternoon Newsletter
Delivered Mon–Fri.