WESTERN
By
Jackline Inyanji

| Jun 2nd 2022 | 2 min read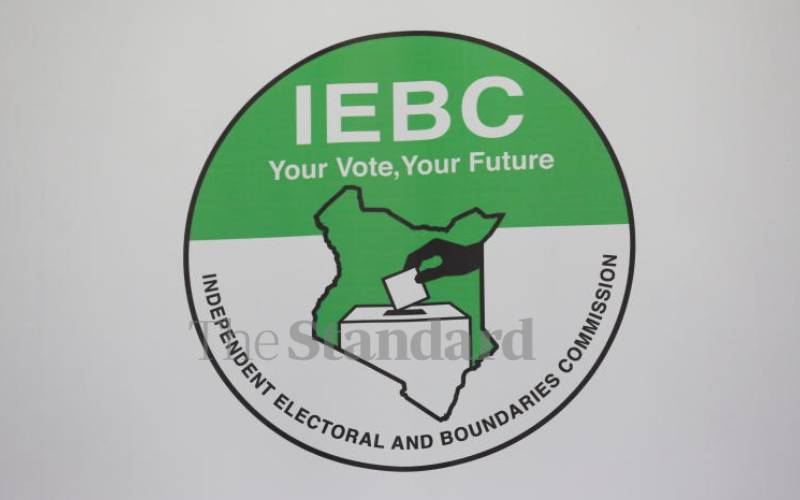 IEBC logo. [Elvis Ogina, Standard]
Seven out of eight aspirants vying for the Malava constituency seat have been cleared by the Independent Electoral and Boundaries Commission (IEBC).
Joseph Juma, the returning officer, cleared the seven urging them to embrace peaceful campaigns.
"We will meet with the hopefuls on June 8 to certify all campaign schedules to avoid clashes in their rallies," Juma said.
The first aspirant to be cleared was Ngaira Shitanda of Ford Kenya followed by incumbent MP Malulu Injendi (ANC) who pledged to embrace peaceful campaigns.
"I have been cleared to vie for the Malava seat on the ANC ticket. Since 2013, I have embraced peace and will continue upholding the IEBC code of ethics," Malulu said.
Joab Manyasi, who's vying under ODM, urged politicians to reject violence. "We should not allow violence to divide us," Manyasi said.
He added: "Let's be our brother's keeper since Malava is our home and we must live in harmony despite the outcome of the election."
Isaac Mulagoli, vying as an independent, failed to appear before IEBC for clearance, therefore, forfeiting his right to vie on August 9.
Kenya National Union of Nurses Secretary General Seth Panyako said: "We have had violence in some instances but we encourage each candidate to embrace peace."
Benjamin Nalwa of the Maendeleo Democratic Party called on the politicians to accept the outcome of the elections and support the winner.
"Campaigns and election outcomes should not divide us but unite us by supporting the candidate who will have won for the purpose of development, " Nalwa said.
Caleb Sunguti of DAP-K and Isaac Shaviya who's vying on UDPP, praised IEBC for efficiency in clearing aspirants.
"Compared to 2017, there's much improvement with how IEBC system work. They're keen on perusing every document. They're very friendly and have given us time to present documents. I'm glad I have been cleared," Shaviya noted.
Malava OCPD Paul Mwenda candidates and voters who will breach peace will be dealt with as per the law. The police chief said security was paramount ahead of August 9.