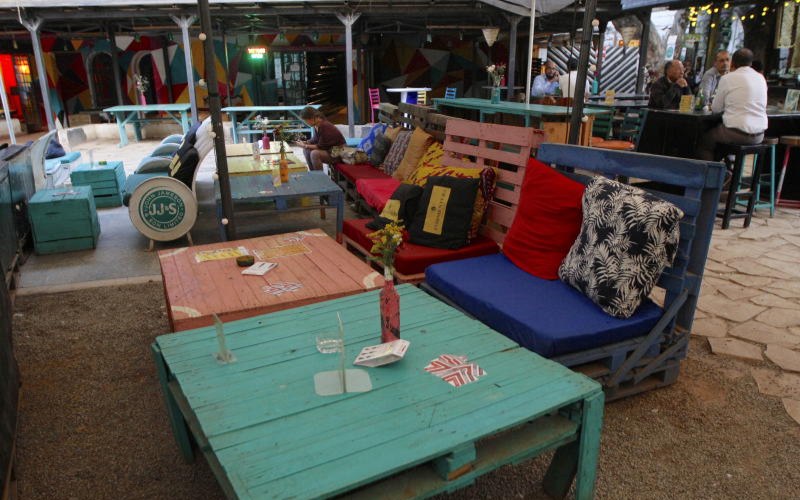 The Alchemist [File, Standard]
Just days after The Alchemist Bar in Nairobi closed its doors to pave way for investigations on racism claims, the man behind the video that caused a stir on social media has apologized.
In a statement seen by Standard Entertainment, Emmanuel Murgor said that the clip he shared made an impression that there was racial bias practiced at the premise but that was not the case.
He went ahead to say that the May 20, 2022, incident caused outrage but the management at Alchemist had reached out to him to clear the air.
"The professionalism with which they have handled the issue has been phenomenal to say the least. I can confidently say that they both appreciate diversity and inclusivity.
"I understand that there are six other businesses on the same soil the Alchemist stands on that have been affected…I urge the Alchemist to have their staff affected by the incident retain their jobs. I also urge the public to stop their attacks and threats against the Alchemist on social media," read a statement signed by Murgor's advocate Titus Towett.
Alchemist also issued a statement on the same saying they met Murgor and his advocate and they decided not to press charges on the complainant.
"As much as this has hurt us and the businesses around us, we're not going to press charges.
"We believe that everyone deserves a chance to grow and learn from their experiences. Moving forward requires us to build together not tear things down," wrote the Alchemist.
Adding: "Social media is a powerful tool, remember to treat it as such. We will be opening our doors again today (Friday) and looking forward to welcoming you all.
On May 31, 2022, Nairobi Governor Ann Kananu suspended the license of the Alchemist and called for a probe into the racism allegations, asking for a report within five working days.
During their investigation, the County Government will review the May 20 incident and the guests in question will also be interviewed, and video footage reviewed to determine what happened.
The County government will also look at videos of past events at the premise and determine if Alchemist ever had a discrimination policy. In addition, Alchemist said the government will also review the third-party security systems to 'determine what actions and recommendations should occur.'
While speaking to Standard Entertainment, a communications person at the Nairobi county offices said they were not aware of a gentleman's agreement between the complainant and the Alchemist management and were still waiting for official communication in writing.
"We do not have a problem if they have sorted out their differences but we are waiting for the communication in writing.
"As earlier stated, our investigations are still ongoing and the final report will be submitted next week," said Elkana Jacob.