RIFT VALLEY
By
Daniel Chege

| May 26th 2022 | 2 min read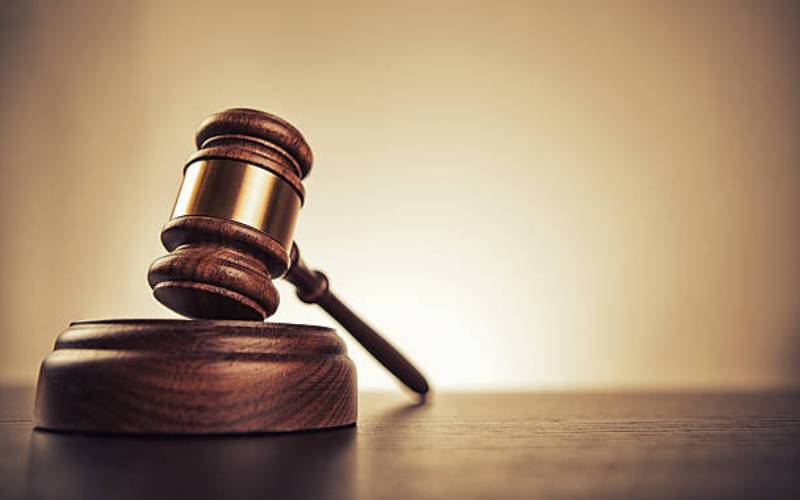 An earlier court order directed auctioneers to release vehicles taken from the buyers. [iStockphoto]
A High Court judge yesterday quashed orders that had been issued by a magistrate in a Sh19 million case that had already been determined by another court.
Justice Joel Ngugi of the High Court in Nakuru quashed Principal Magistrate Isaac Orenge's ex-parte orders, accusing him of making the decision without hearing both sides.
The dispute involved a car dealer and Boniface Mutinda, Stephen Nzuki and Irene Njeri and Prestige Shuttle Tour and Travels Limited (PSTTL), who had defaulted on payment for vehicles they had purchased.
"The situation is compounded by the fact that the orders were issued ex-parte without affording one of the parties in the case an opportunity to be heard," said Ngugi. His decision followed an application by Zain Inaya and Haniraza Fakii, of Mombasa Car Dealers, who sought a judicial review of Orenge's orders that stopped them from seizing property belonging to Mutinda, Nzuki, Njeri and PSTTL, who had defaulted on payment for cars they had acquired from them.
Inaya and Fakii claimed they entered into an agreement with Mutinda, Nzuki, Njeri and PSTTL for the sale of two buses worth Sh19,000,000.
The buyers were to pay in 22 installments. The agreement was that they would pay 21 installments of Sh900,000 each, from September 10, 2018, then pay the final instalment of Sh100,000 on June 10, 2020.
"The purchasers only paid Sh1.5 million before defaulting. A second agreement was made for them to pay Sh2,000,000 before August 30, 2019, and monthly installments of Sh400,000," Inaya and Fakii said.
The duo said Mutinda, Nzuki, Njeri and PSTTL defaulted once again leaving a balance of Sh16.7 million. The car dealer sued them on January 24, 2020, in order to recover the money owed to them.
The purchasers failed to file their defence within the stipulated time and a judgment was entered against them on March 2, 2020.
Inaya and Fakii then went after their property, 13 vehicles, through auctioneers, but the purchasers went to court to stop the auctioning of their property.
Inaya and Fakii said they received an order by Orenge, from an application filed by PSTTL, against the auctioneers in Nakuru.
The order directed the auctioneers to release the vehicles they had taken from PSTTL and restrained them from taking them again.
"Save for the impugned order, we were never served with any document related to the case in Nakuru," they said.
Inaya and Fakii accused PSTTL of using the backdoor to obtain the order and urged Ngugi to quash the orders.
They accused the firm of failing to inform Orenge that the case had already been determined by a Mombasa court.
[email protected]