POLITICS
By
Jacob Ng'etich

| May 23rd 2022 | 2 min read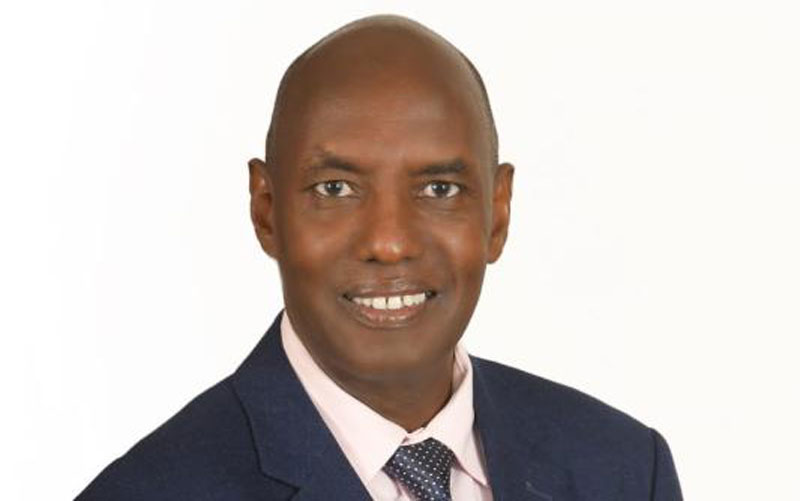 UDA Marsabit governor candidate Kello Harsama [File, Standard]
UDA Marsabit governor aspirant Kello Harsama has promised to prioritise peace-building if elected.
Mr Harsama said development can only be realised in a peaceful environment.
"I have been an administrator, risen through the ranks to DO, DC, County Commissioner, and worked in more than 12 counties where I have helped to end conflicts and I want to use that experience to bring peace," he said.
The aspirant who was at the weekend endorsed by Baliti Borana Council of Elders said he was posted to Kajiado County at the height of the Mungiki invasion of Kitengela in 2014 with instructions to lead a para-military operation against the proscribed group which he accomplished in less than a month.
He said he has specialised in conflict management.
Mr Harsama brings a wealth of administrative experience to Marsabit, which experiences clashes.
He will face off with the incumbent governor Mohamud Ali who is vying on a UDM ticket, Yattani Wario (UPIA), North Horr MP Chachu Ganya (Kanu) and Sunya Ore of ANC party.
Marsabit politics is ethnic-based and revolves around the three dominant communities, with Borana being the most populous followed by Gabra, Rendille and Burji tribes.
In the contests, candidates do horse-trading to ensure that they get votes from other communities.
Mr Harsama who comes from the Borana community which has 65,000 registered voters has picked Stephen Lenarokushu, a Rendile, as his running mate. He is backing Mohamed Chute a Burji for Senate seat and Nominated MP Naomi Waqo, a Borana, for the Woman Rep position.
The Gabra have more than 40,000 registered voters, Rendile, Turkana and the Dasanach of Loyangalani 30,000 voters, and Burji 20,000.
Mr Harsana hopes to use the populous Borana votes and the popularity of Ruto's party in the county to catapult him to governor.
Mr Harsama holds master's degree in Public Administration from the University of Beijing, and a Bachelor of Education degree from Moi University.